We did panic a bit at the beginning.    So many dogs and no adoptions!    It really looked grim.     Until YOU all stepped up and offered to foster.  YOU knew we needed you and man, you were there for us.
Check out who got fosters…..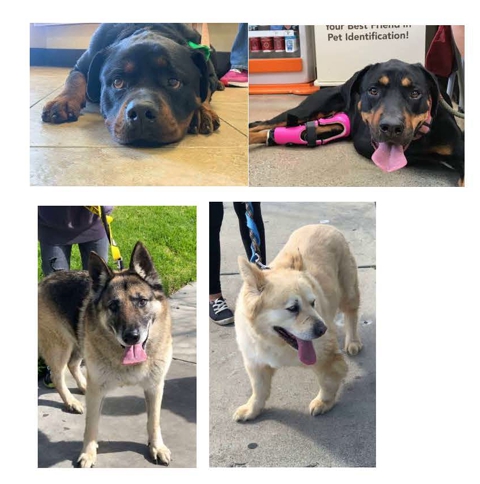 Yep….four of our big dogs got awesome foster homes.    You didn't hesitate to open your hearts and homes to these big lugs.   Thank you!
And then check out who got forever homes….it's the magic of social media……people had time to look at Instagram and websites and well, these happy faces tell you more than I can put into words.
Calypso, Drew, Pumba, Karen and Jax are all going to live happy ever after with their new families.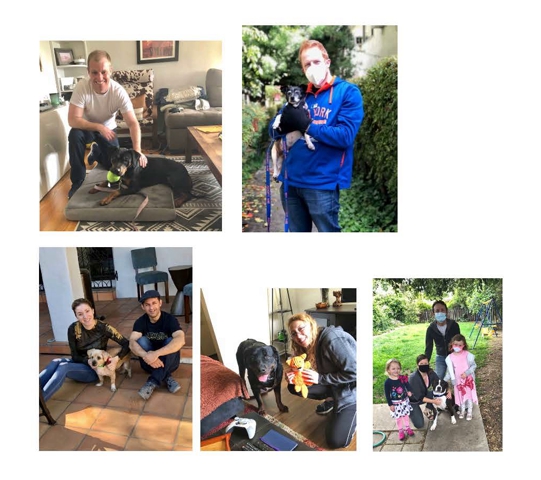 Don't worry.   We aren't running out of dogs.    There were some little guys that needed our help.   Greta, the little chihuahua.  $3800 for a broken pelvis (both sides).   And old man Kindred who has just started his treatments for eye issues.  $586 and counting.   And finally Hannah, the Rottie mix who has absolutely nothing wrong with her.   WHOOOO HOOOO.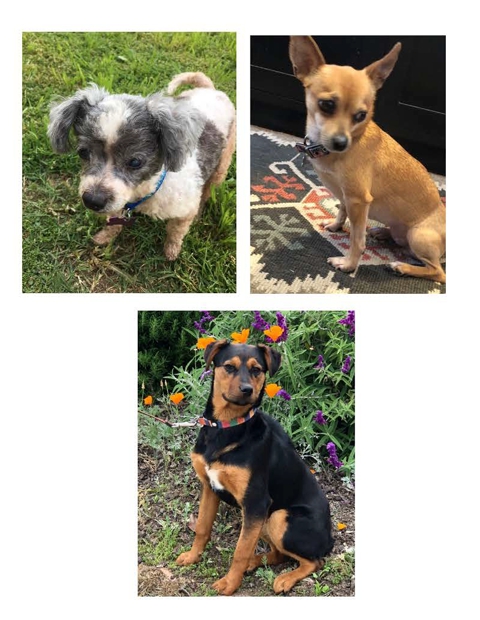 We lost a lot of "income" when we had to cancel Poker for Puppies, so we are still in a bit of a panic.    OK, we are really panicked BUT we would never say no to a dog in need.    Can't do it.   So maybe you could help us out one more time?    If everyone donated even just $5.00, we might just make it through this lockdown.
Anyway, THANK YOU FOR ALWAYS BEING THERE FOR US AND WITH US.   Dawg Squad isn't just a couple of people dragging dogs around to Petco on Saturday.   It's all of you too.    We are ONE HUGE SQUAD!