Meet some of our happy dogs who have brought so much joy to their adopted families.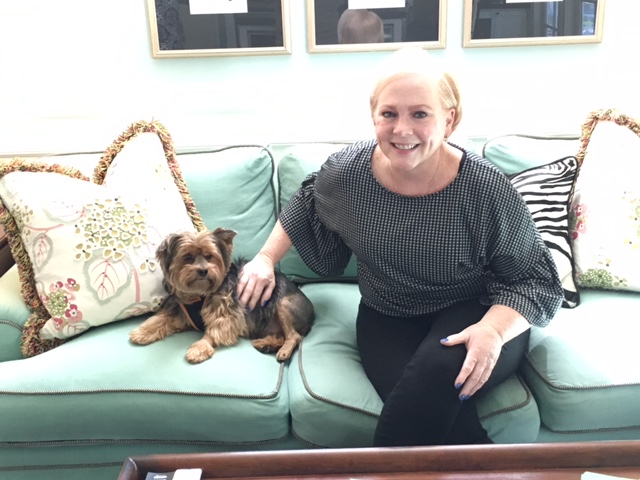 Joey hit it big! Living it up in Beverly Hills and flying to NY first class. You go boy!
Kozmo was adopted by a single Mom….and a pug. We can't forget Oatmeal the pug.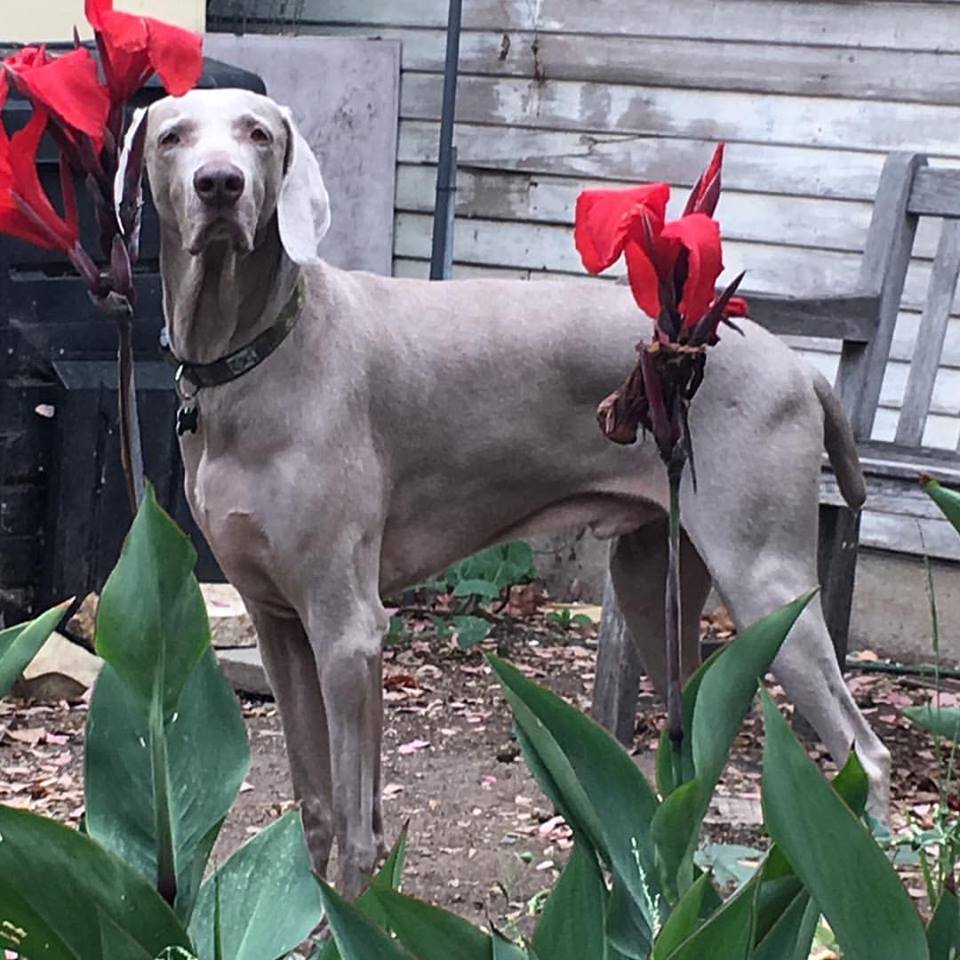 Winston is safe and secure with a great couple in Los Angeles. Foster success!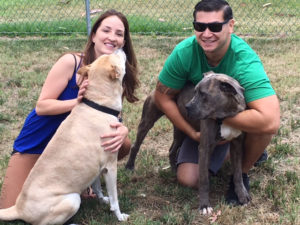 Harrison…OMG….you lucked out puppy!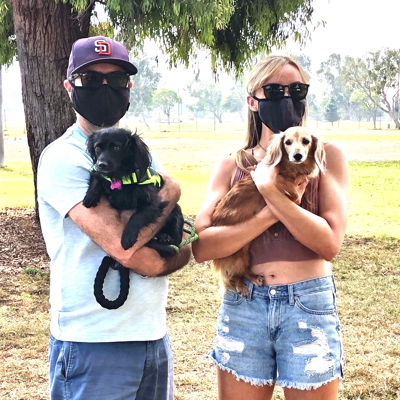 Julie found a brand new friend who looks just like her!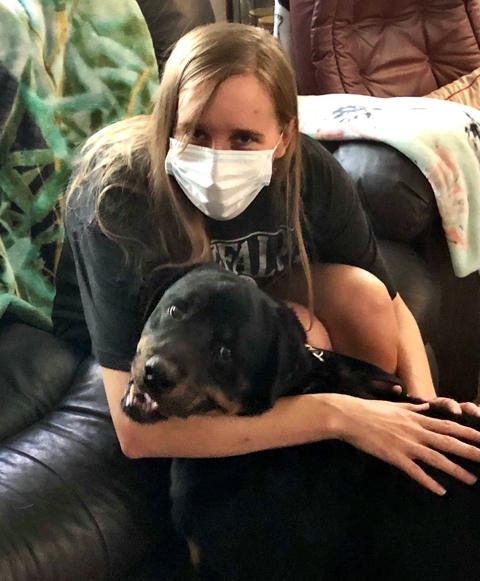 Joe...one of the kindest dogs ever is going to help his new person with the loss of her Mom
You too can be part of our success stories by opening your home to one of our loving canines!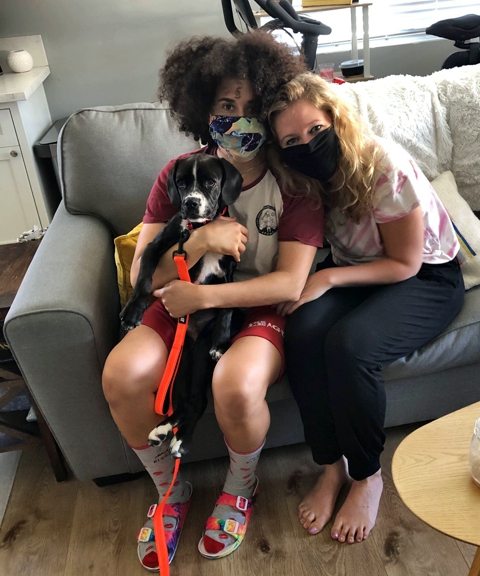 Victory is going to be the apple of her Mom's eyes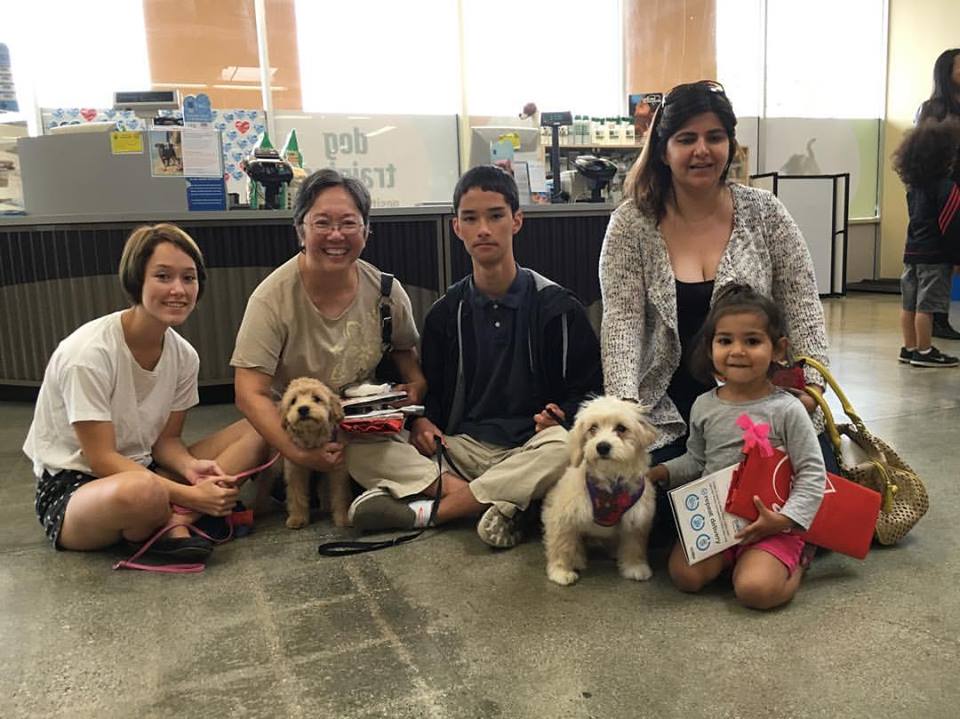 Biscuit and Cupcake were both adopted by doting families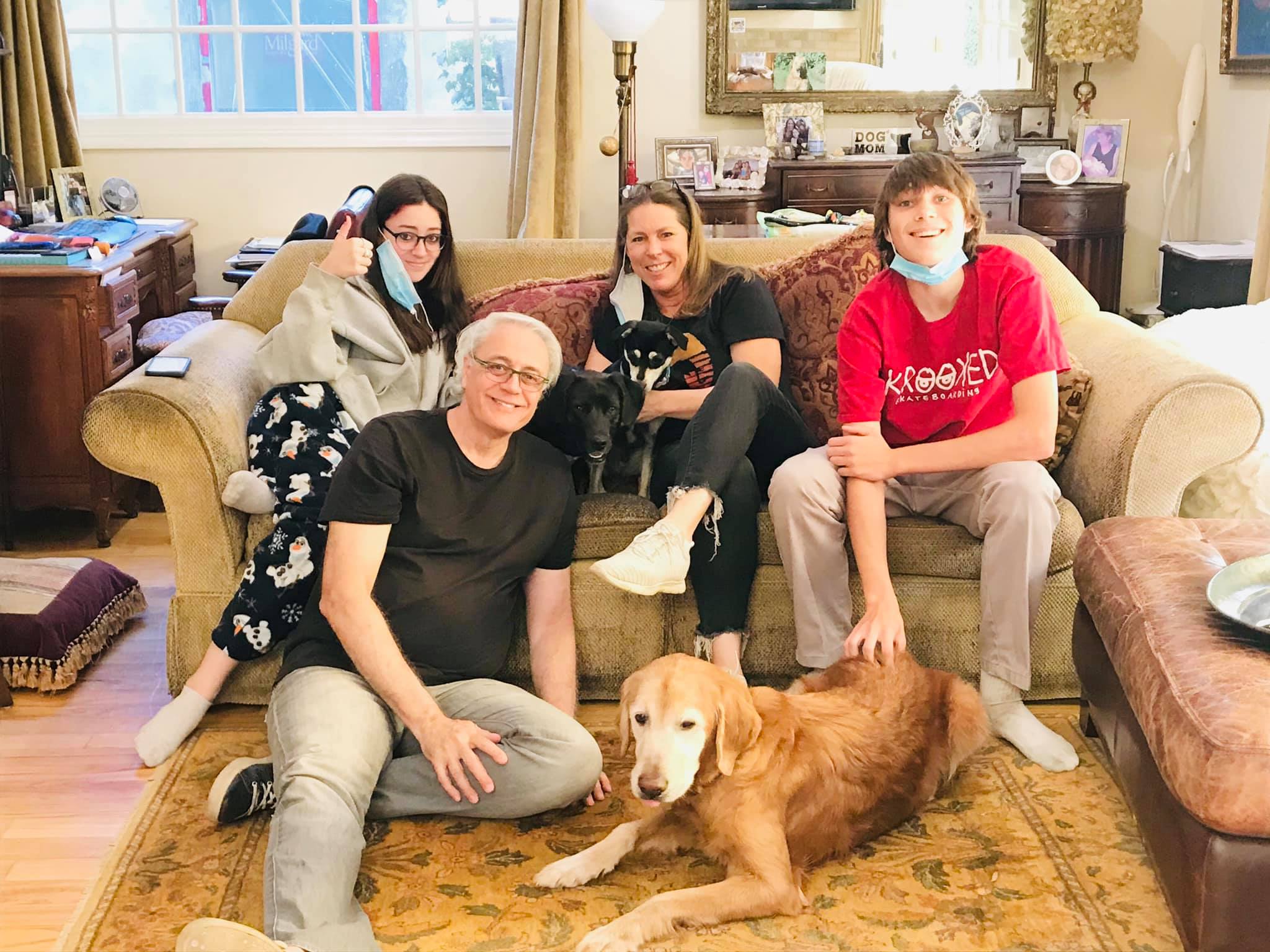 Three's definitely company! Amy has a wonderful home in the Palisades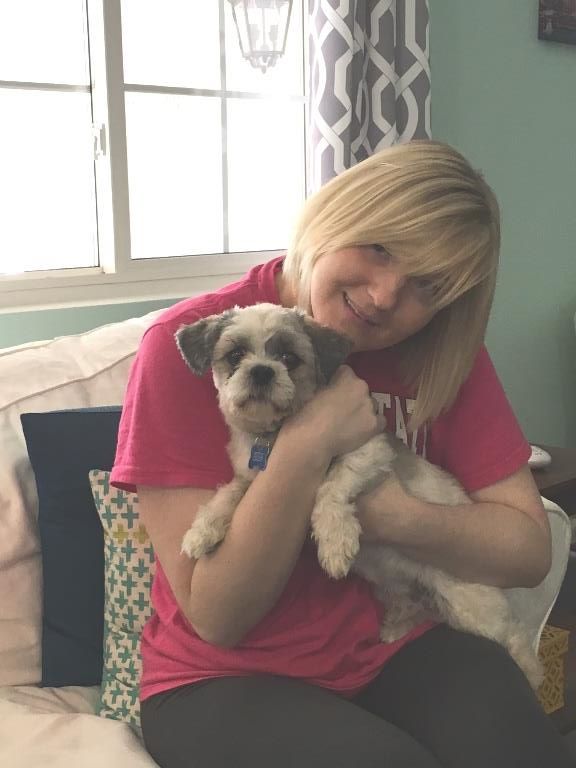 George went from being abandoned because he was sick to being doted on in Valley Village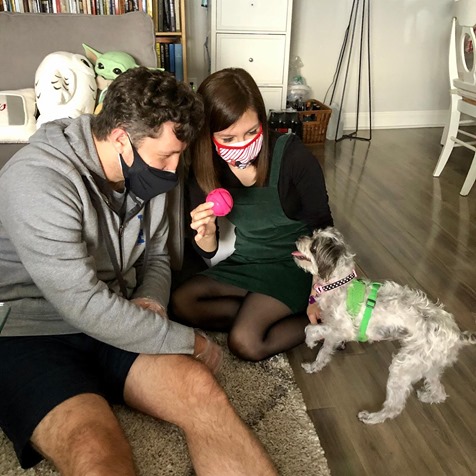 Tina went from living in a closet to being doted on by a wonderful couple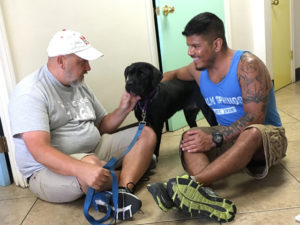 Trent is going to have a blast with his two dads!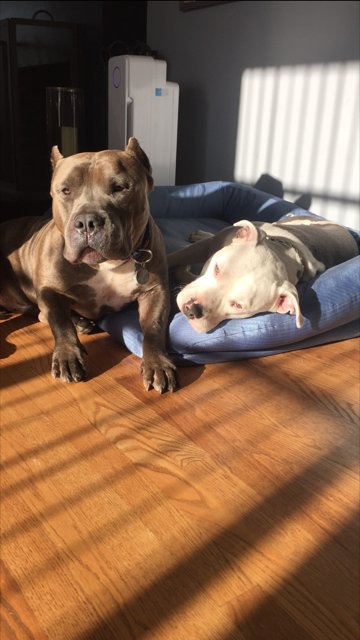 Big Daddy! We miss you but we know you love your new brother Ocho. Foster success!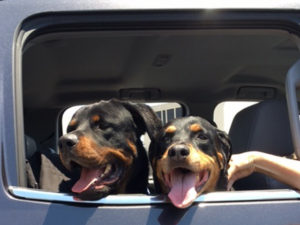 Frankie is with an amazing couple in Huntington Beach
Napa lives with two other dogs and Dawg Squad volunteers in Los Angeles. Foster success!
Hopefully we will get some better pictures of Georgia. This pup did not sit still
Curry is going to have so much fun with her new family!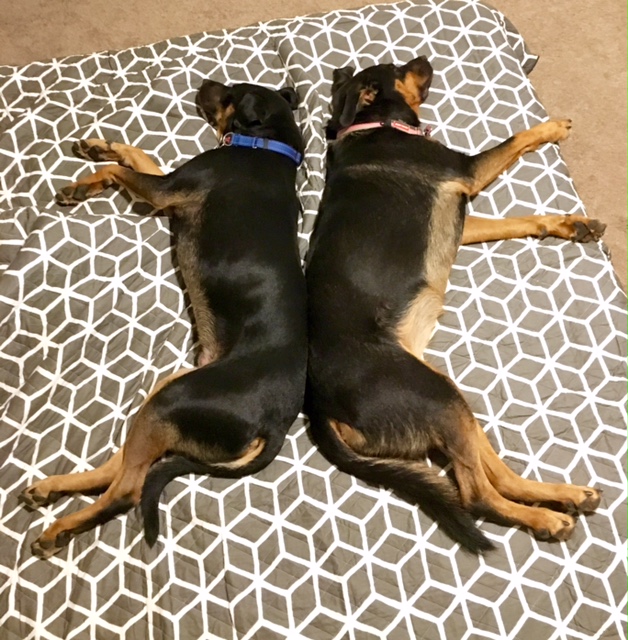 Ranger and his new sister Suri. Too cute for words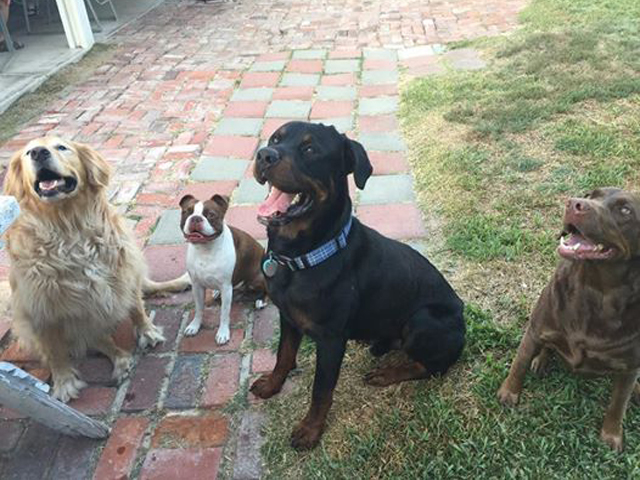 Dutch (the Rottie) has already made lots of new friends!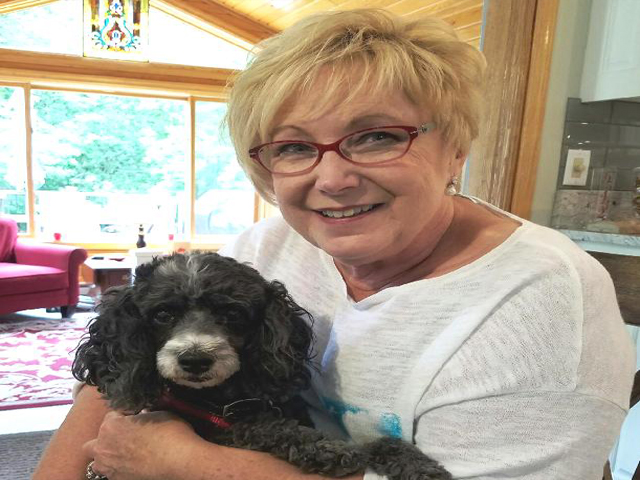 Ava and her Mom were a perfect match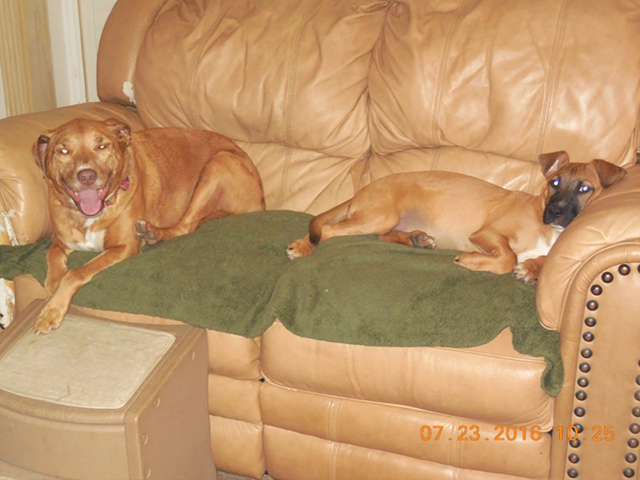 Emily and her big sister Abby have definitely hit it off!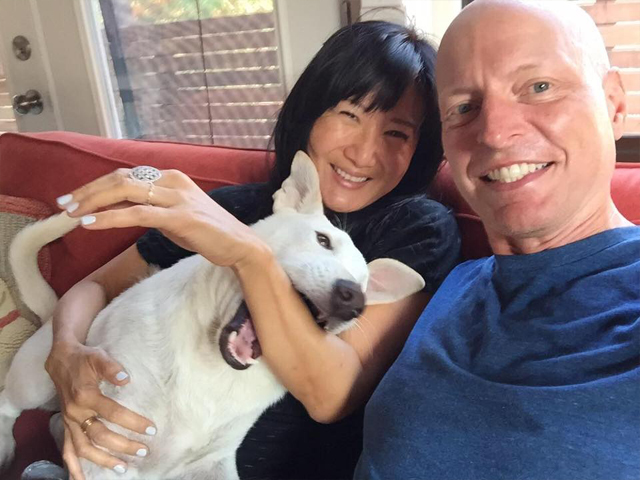 Brando loves his new parents (and they taste good too!)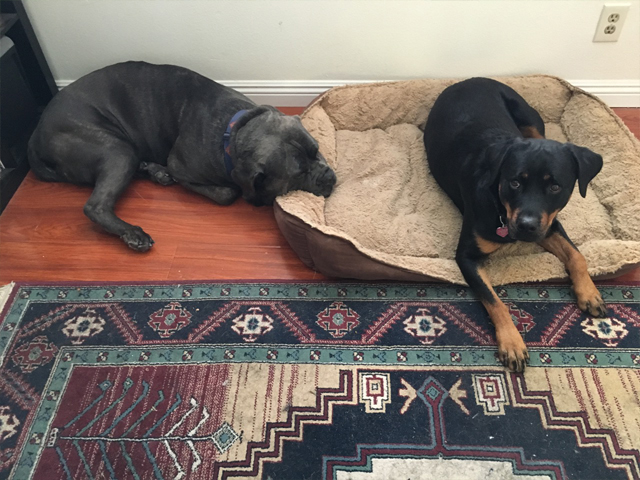 Rio has a new sister named Daphne. She's a bed hog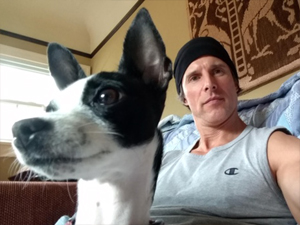 Cozy likes taking selfies with her new Dad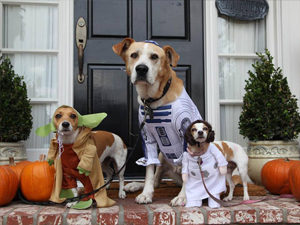 Every day is going to be Happy for Lily from now on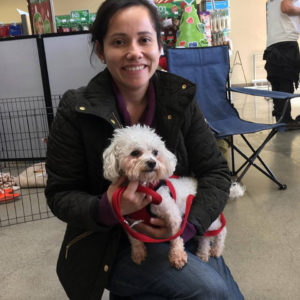 Mopsy is going to have a loving home with her new Mom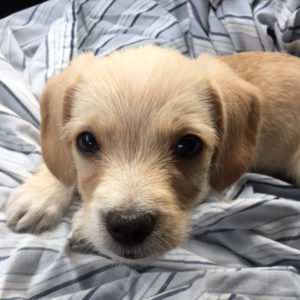 Marbles is going to have canine sister and 3 human sisters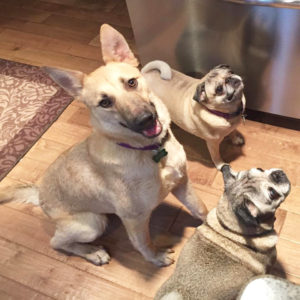 Izzy with two of her many cousins. Her big sis is a Newfie!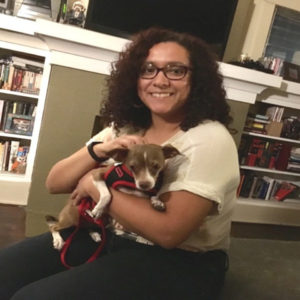 Jill got the perfect home. Her Mom loves feisty chihuahuas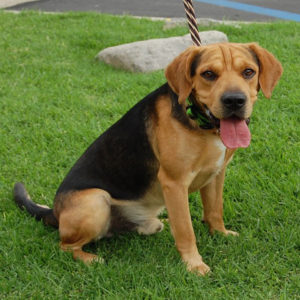 Laredo has a huge backyard to run in now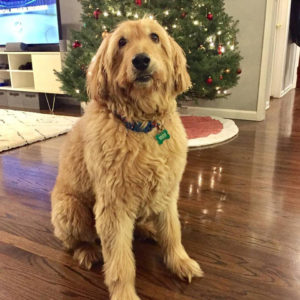 Carl's Christmas was very Merry - he got the perfect home!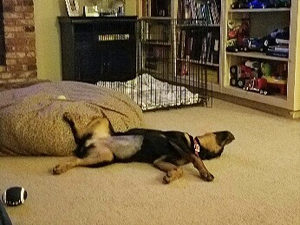 Olive got a fabulous home with experenced Rottweiler people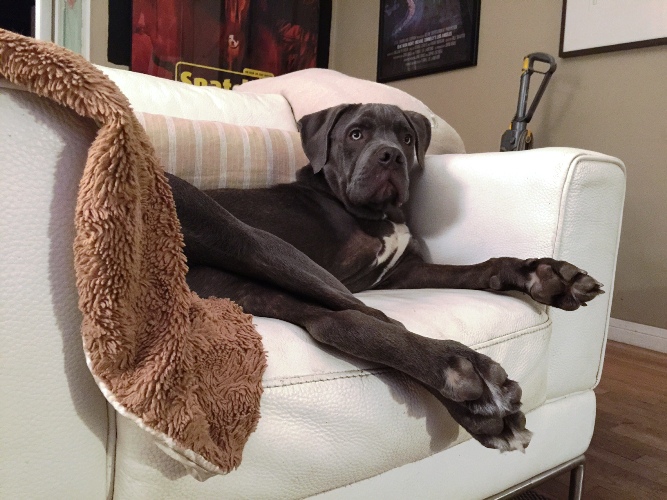 Daniel has it made in his new home. Nice chair!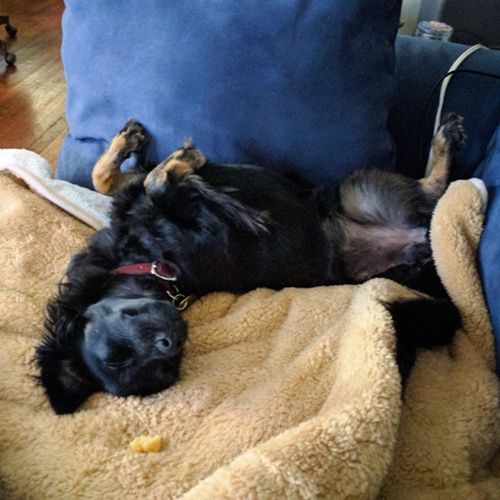 Habika isn't stressed out at all in her new home!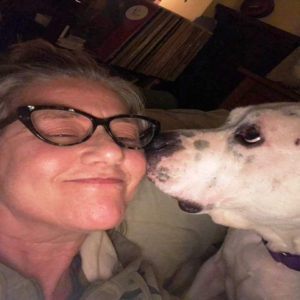 Feta is getting and giving lots of kisses!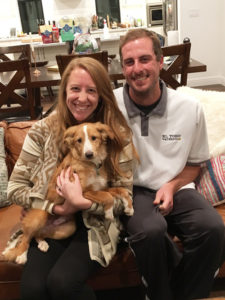 OMG. Percy is just so cute. And so happy.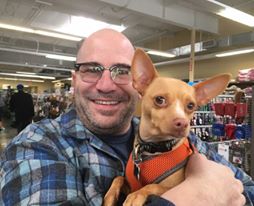 Jack waited patiently for over a year in Dawg Squad for the perfect home. And he found it!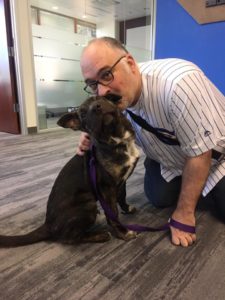 Quincy gets to go to work with his new Dad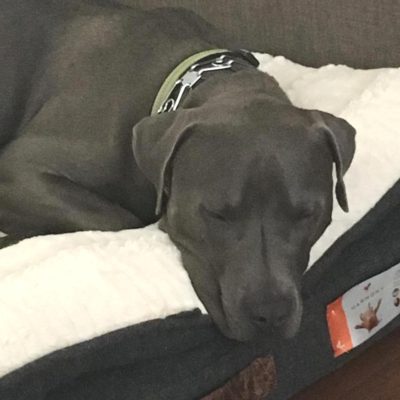 Grayson got a big new bed.....and 2 kids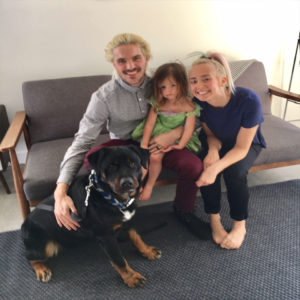 Jones' family has lots of patience....Jones is quite a character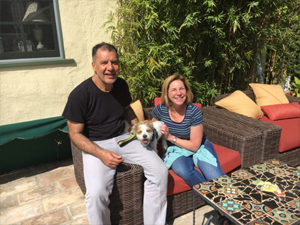 Wally's new Mom and Dad will spoil him - - in a good way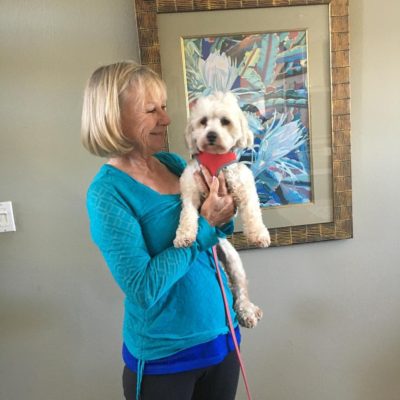 Rita's new Mom could not be happier! She has a new pup to love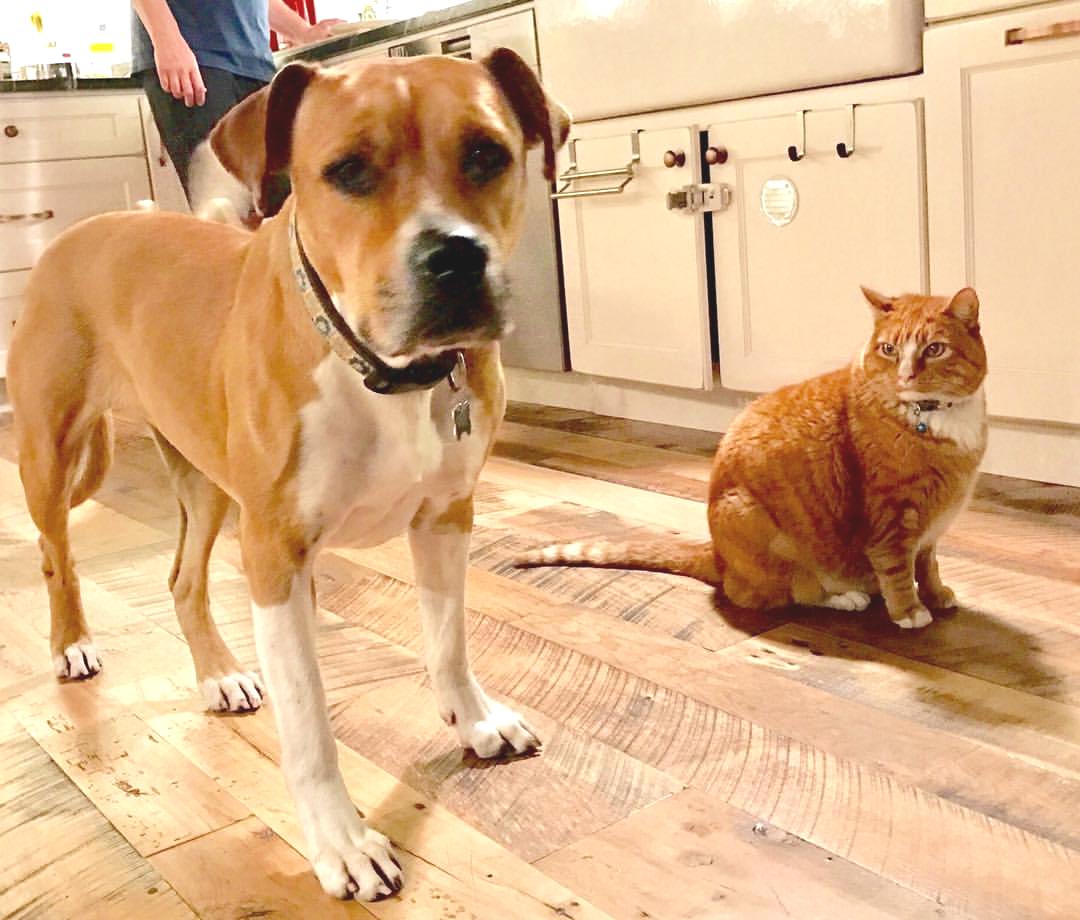 Who knew? Papaya likes kitties!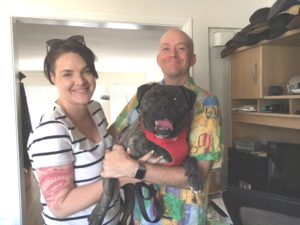 Baskets found a great new family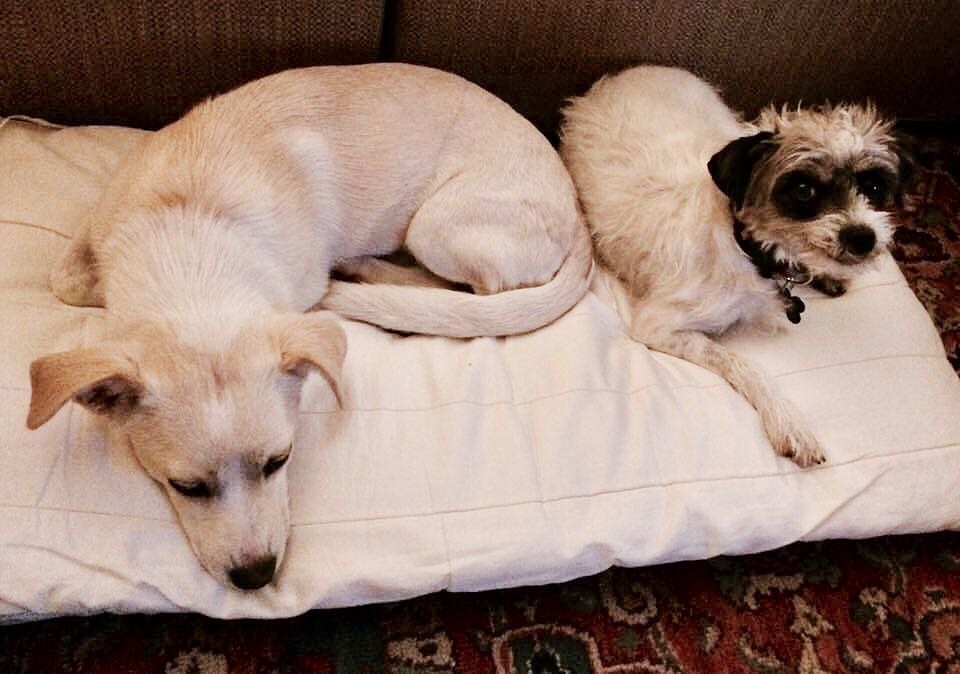 Zelda and Meryl found a home together. BFFs for life!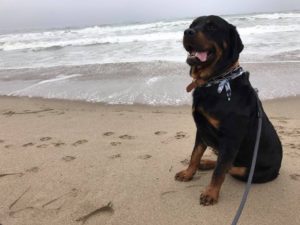 Not a bad gig for a street dog from Riverside! You earned it Yosemite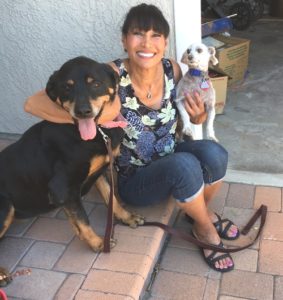 It took 2 years, but Marnie now has her happy ever after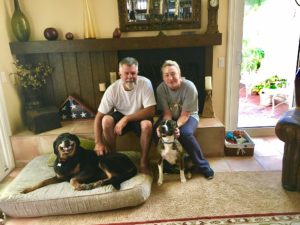 It look like Ezra's new sister is super happy he came to live with them!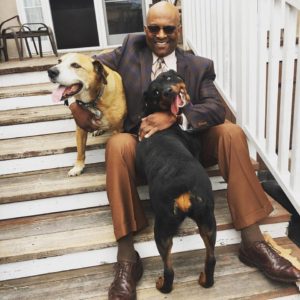 Kaya is gonna be spoiled and that's a good thing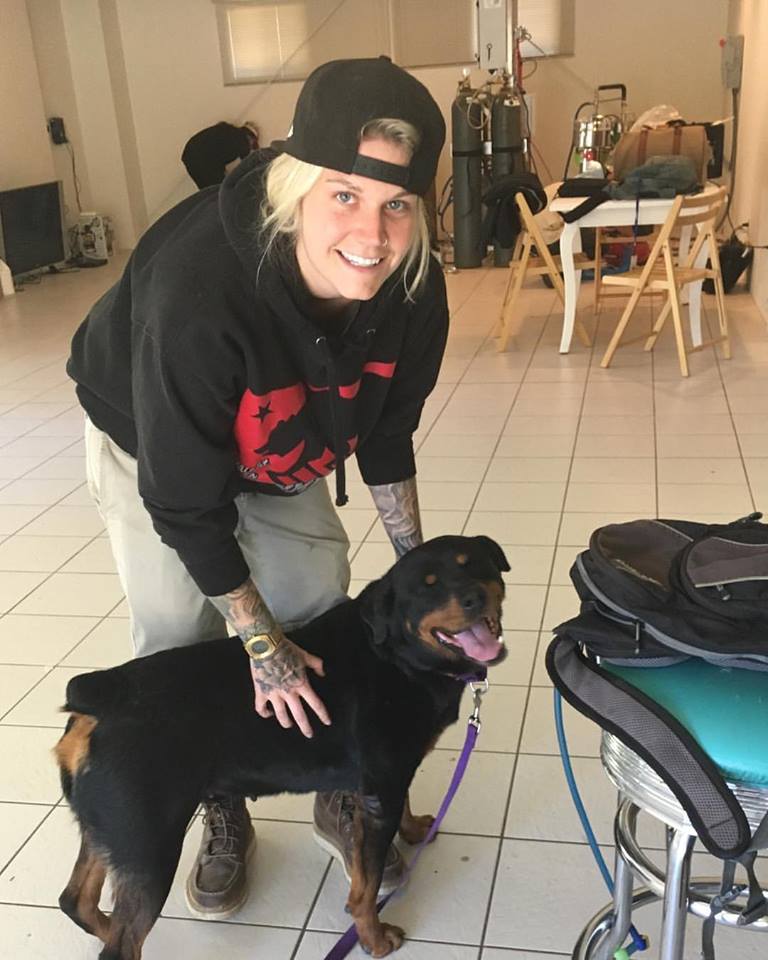 Uber has a new family and a GREAT new job.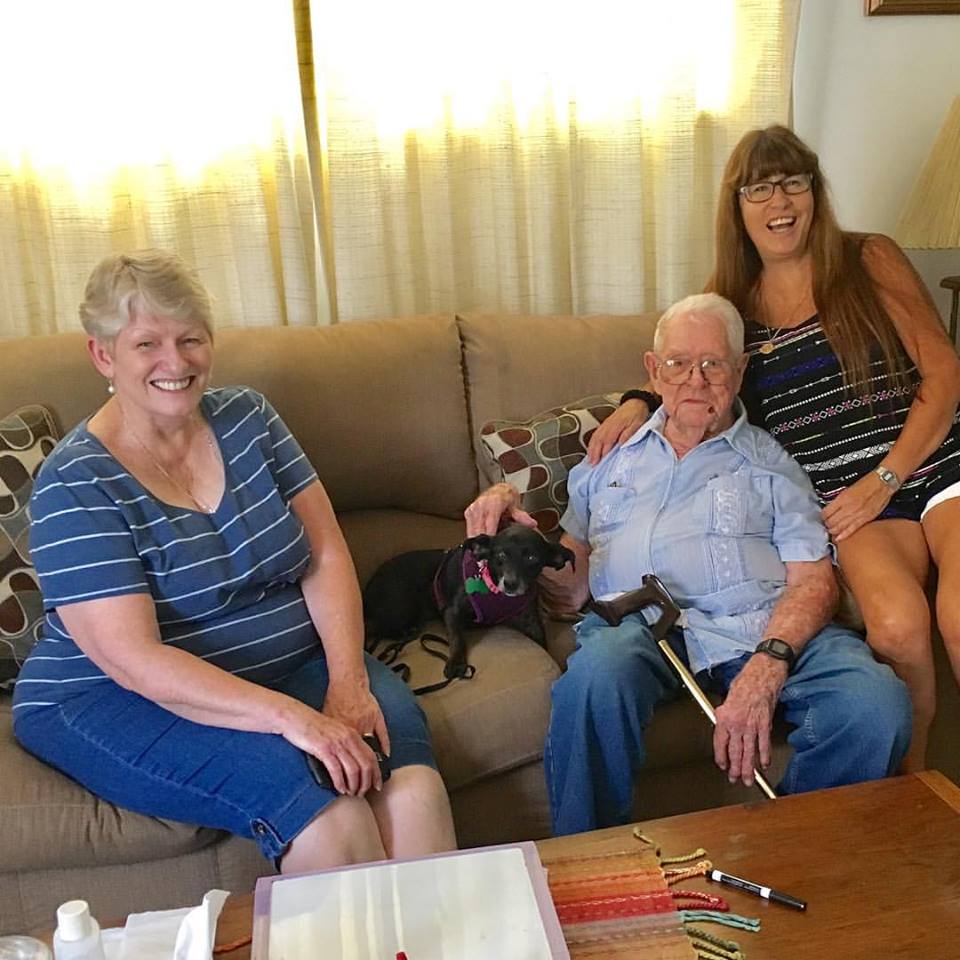 Our Golden Oldie Jackie has a new extended family
Chewy is going to really be spoiled in his new home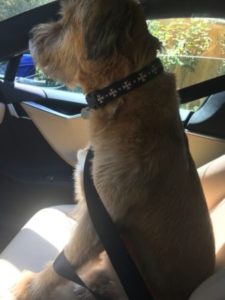 Courage not only has a great home, he also gets to ride in a Tesla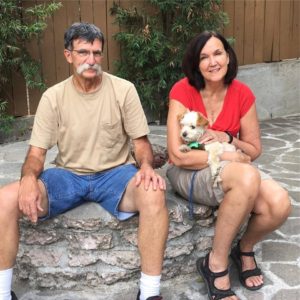 Iris is going to be living the good life in Sierra Madre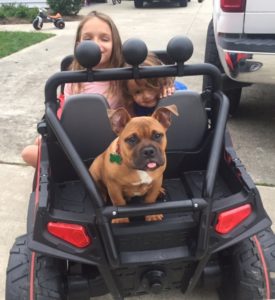 Meatball survived Parvo to become an internet star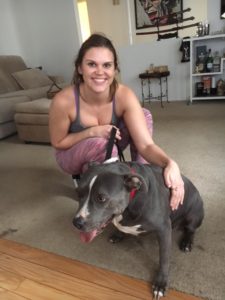 Yoli has NO idea how lucky she is......she'll find out very soon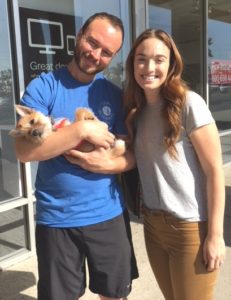 EVERYBODY loved Raymond but he chose this couple for his new family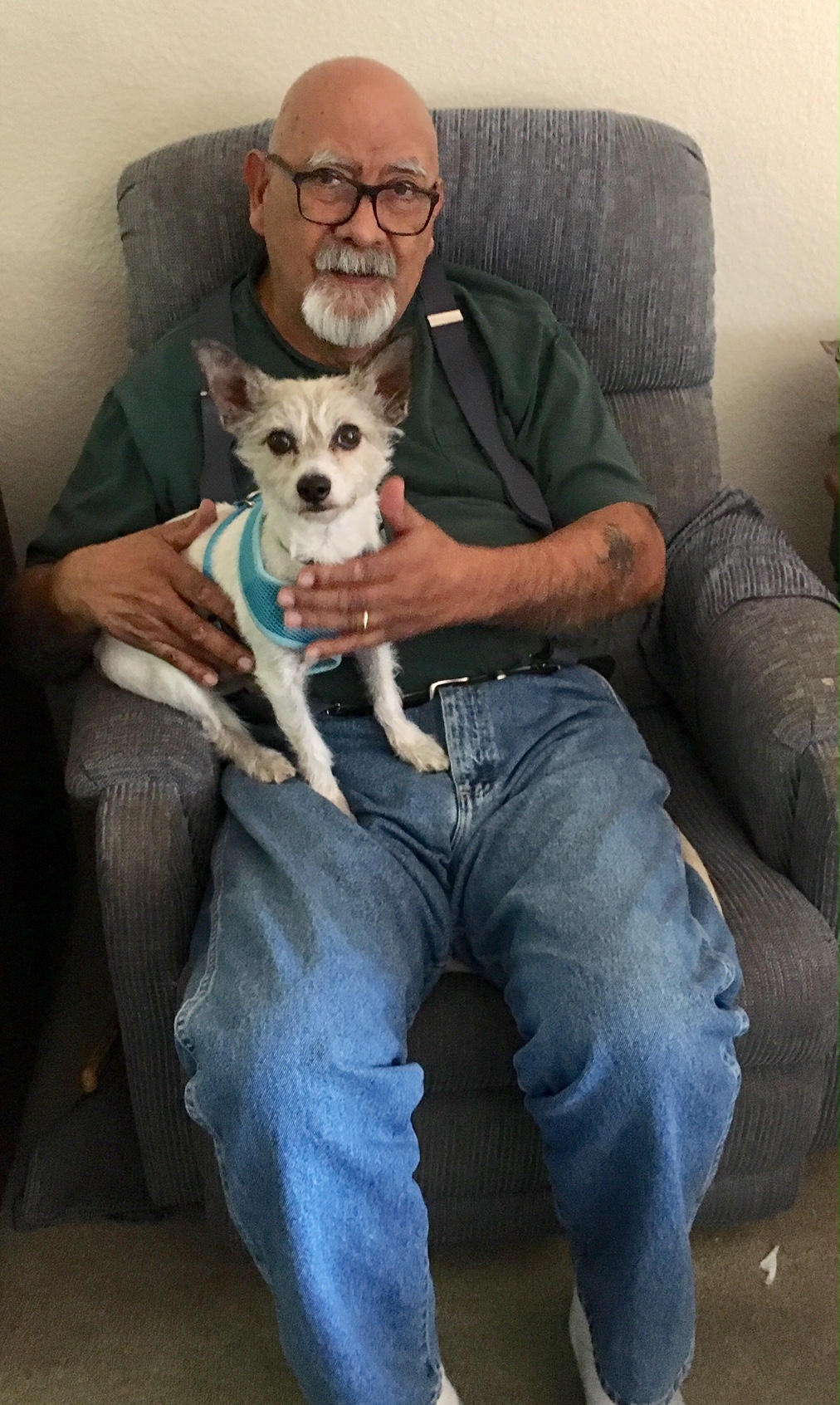 He really needed this man and this man really needed Rancho. Two broken hearts will heal together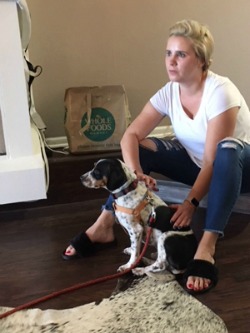 There was a line out the door for Wilbur but we think he chose his new person wisely!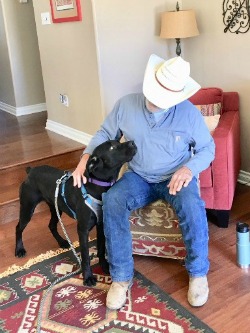 Our Mastiff pup Ripley is going to ride the trails with her Cowboy Dad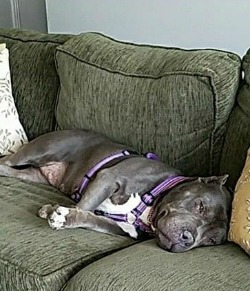 Marigold, now Goldie, loves snoozing on HER couch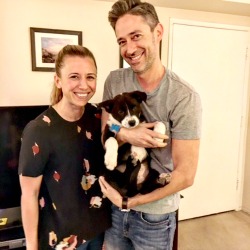 Jameson is going to get agility and flyball training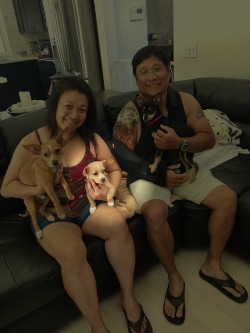 Ruthie (spotlighted) is going to learn a lot from her older brother and sister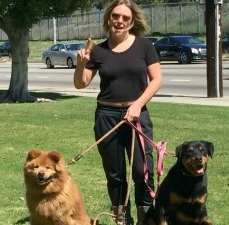 Kamora has a Chow sister to show her the ropes of home living. No more backyards for Kamora. She's an inside dog now!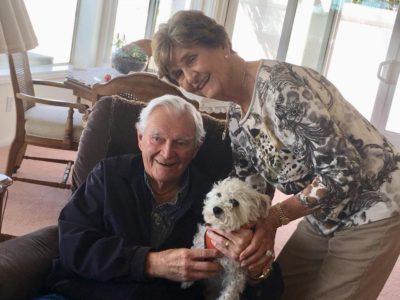 Lorna has found a lovely home with a lovely couple in Rancho Palos Verdes
Robbie gave his new Dad a run for the money but they both have learned what the other needs to create an harmonius home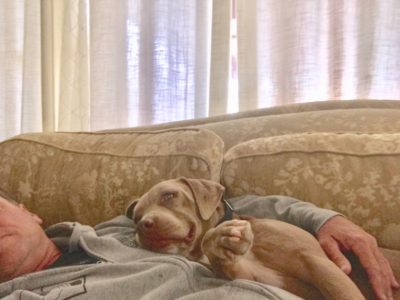 Vinny went from hanging out in a parking lot to hanging out on the couch with his new Dad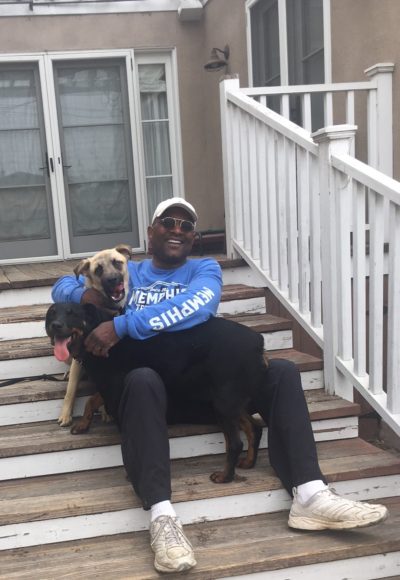 Last year Kaya the Rottie was adopted by Steve. He came back for seconds and adopted Barkley!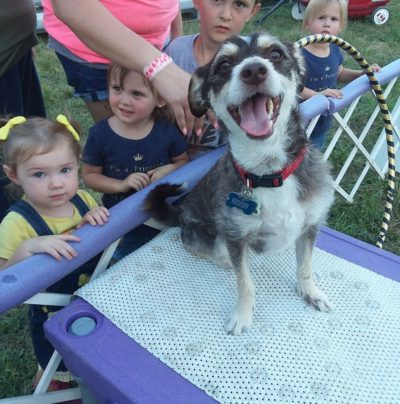 Is this a happy face or what? Glover found his calling with Dynamo Dogs - a famous dog performing act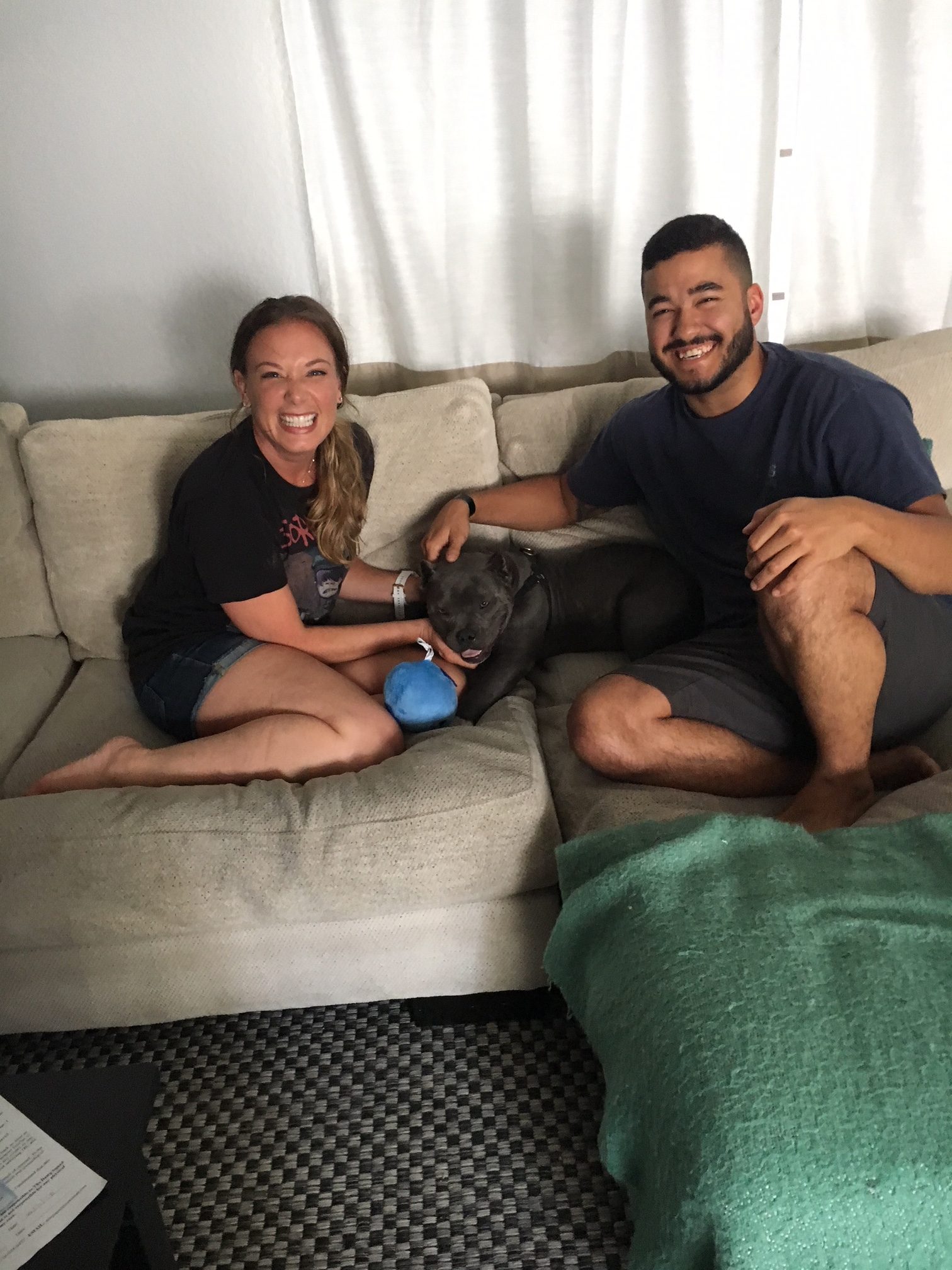 EVERYONE is smiling including Ileana....whose new name is Blueberry!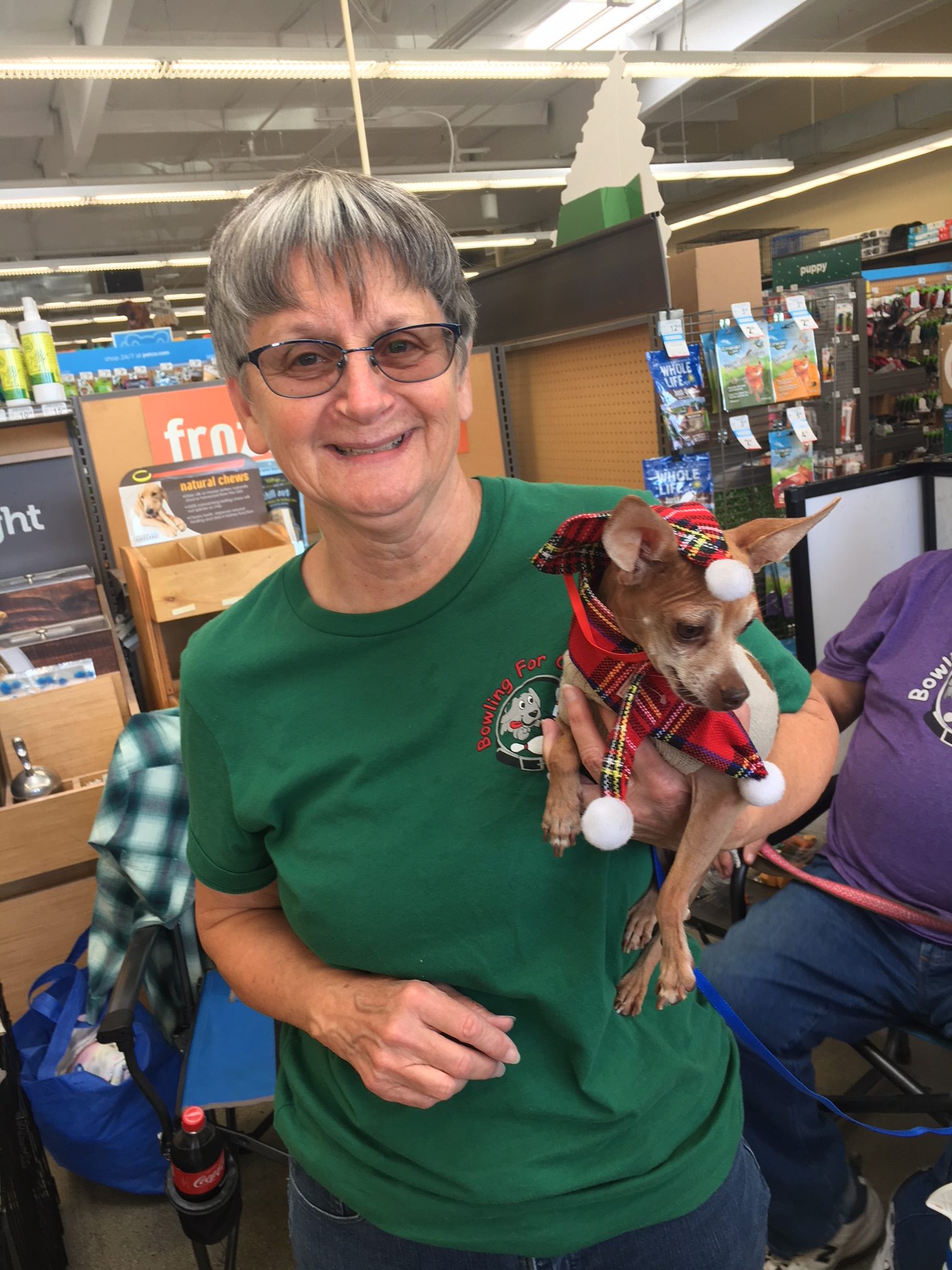 Another foster success! Bolt's new name is Tito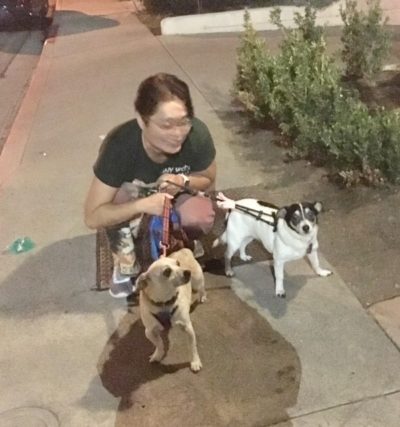 Fernie was adopted by a previous adopter. We love when our people come back for seconds!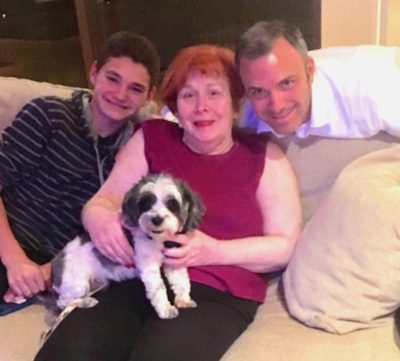 Ponch is now part of a 3 generation family! More to spoil him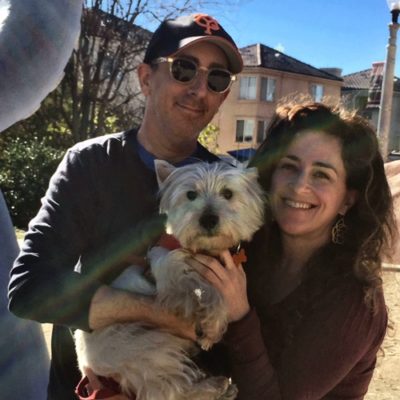 Mitchell is now an assistant in an architectural firm.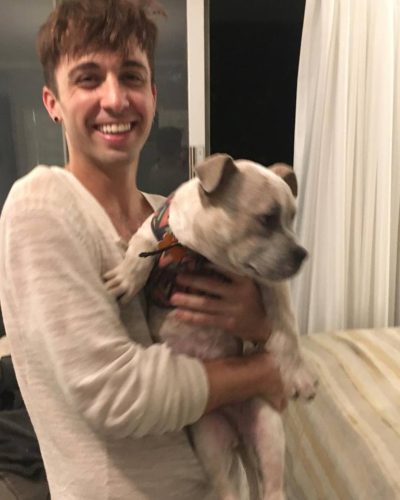 Turkey's new Dad actually moved into a pet friendly apartment so he could adopt Turkey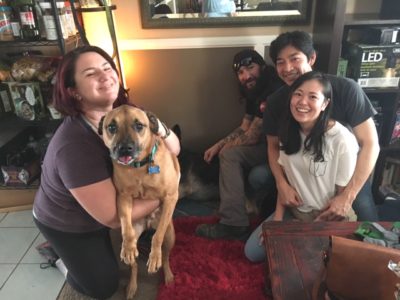 He waited FOREVER for the perfect home. And Darwin found a home that loved him for who he was.....with all his quirks.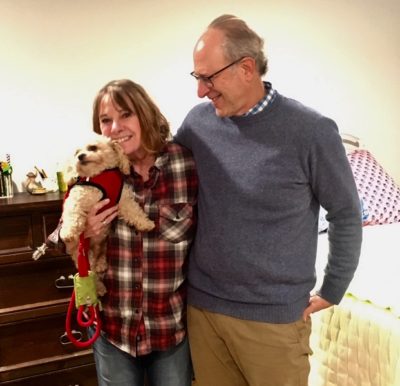 Benji chose his family. He had so many people to choose from but he fell for this couple the moment he saw them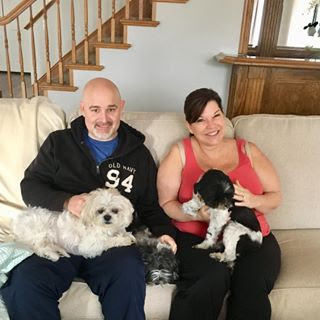 Jasmine will never be lonely with two other Shih Tzus to keep her company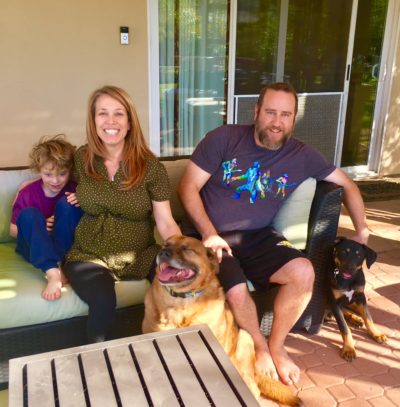 We love it when our adopters come back for thirds! Kona will never replace Dabble in their hearts, but they made a place for her in their home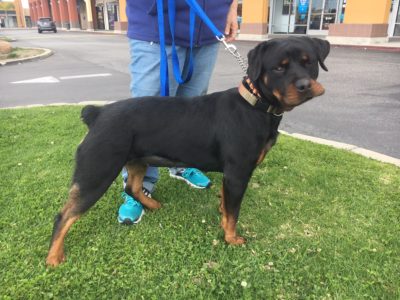 Whitney was adopted by a gentleman with 5 acres. She will be helping him manage a dairy farm!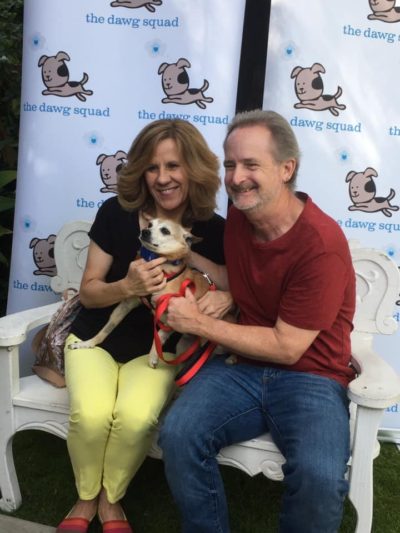 Yodel's new family searched for many months to find the perfect dog. Yodel is very happy they chose him!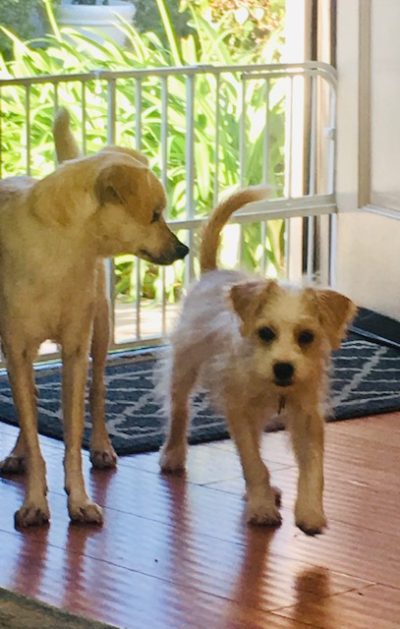 Coconut didn't have to wait long to find his forever family. He got a home with a previous adopter! Built in ibig sister!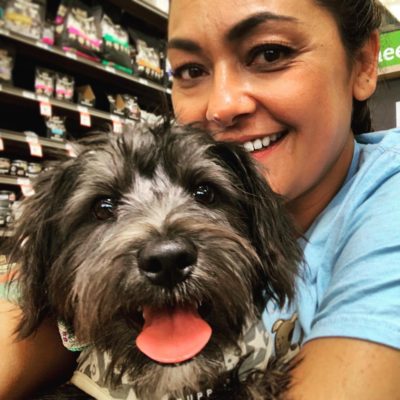 Nope....not gonna be spoiled. Frito - now Snoop - is absolutely going to be spoiled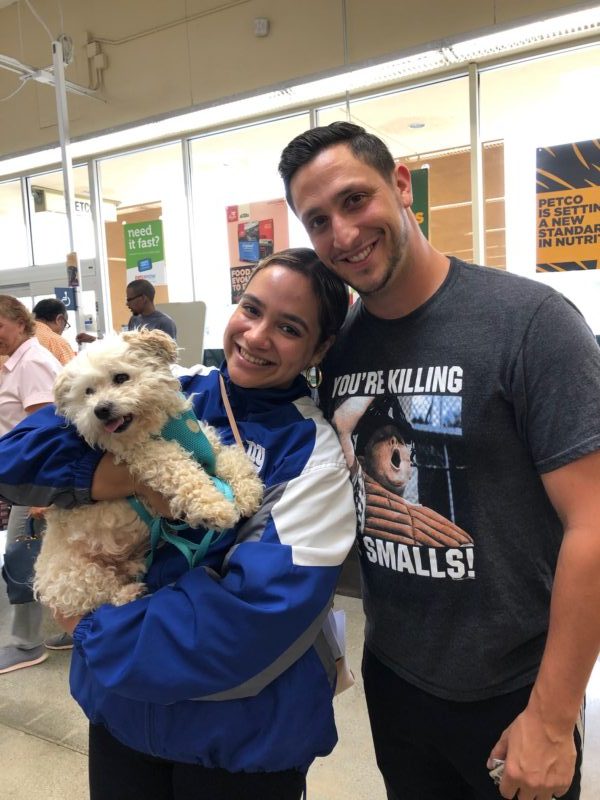 Hugo, now Rocky, has his own Instagram account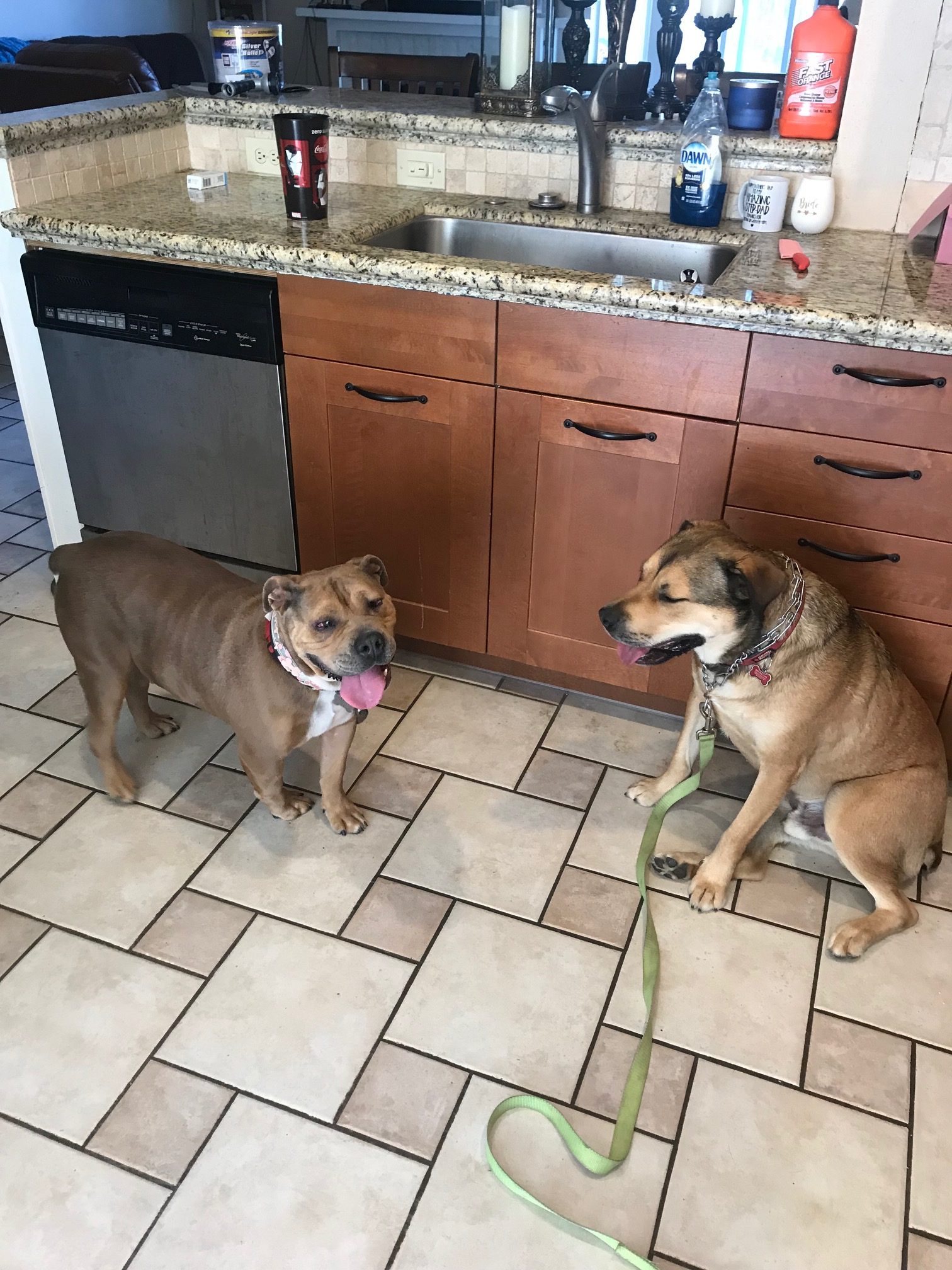 Marge found a look alike brother!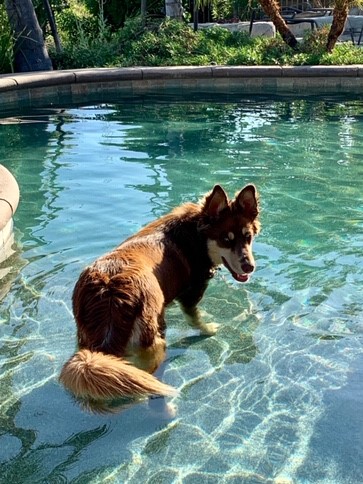 Odie is unbelievably handsome. He got a pretty cool home....who knew huskies liked to swim?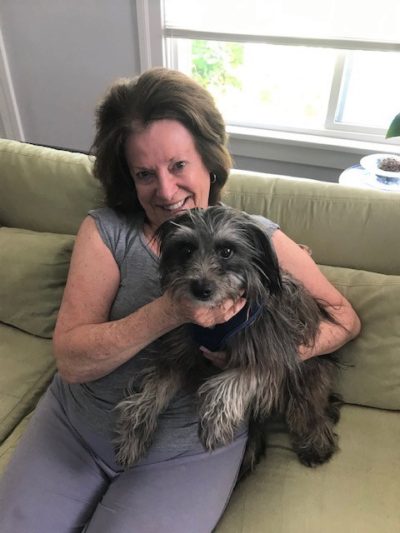 Luca left the van along with Virgil. Another fantastic home for these deserving pups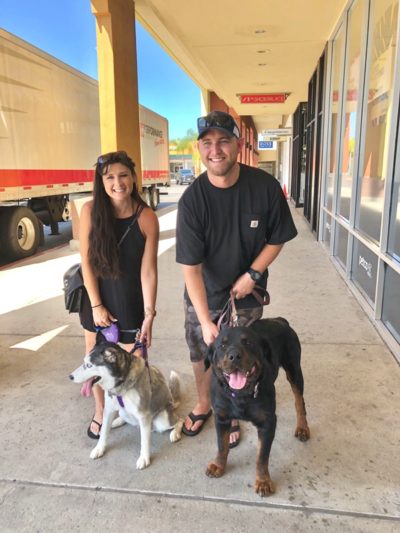 Jasper fell in love with this one eared Husky and it looks like everyone fell in love with him! WAY. TO. GO. JASPER.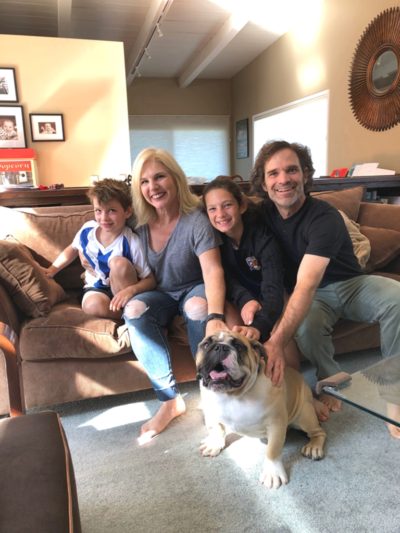 What can we say? Who has the biggest smile? Nitro or his family. He's going to be a mascot for two soccer teams!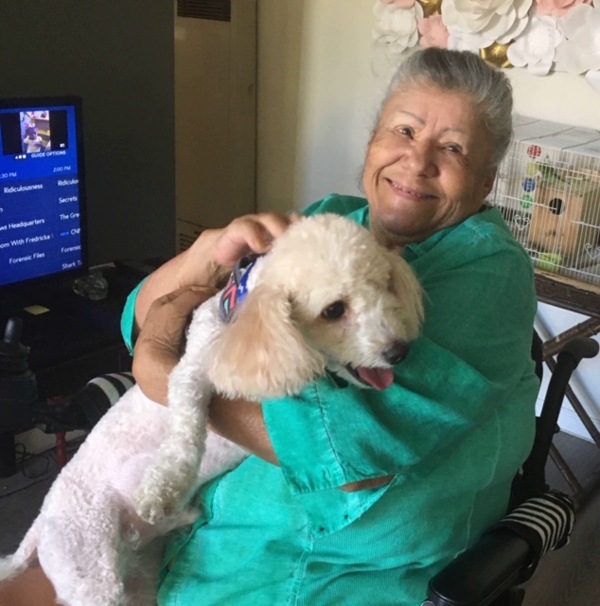 Will Wink's feet ever touch the ground? We're not sure Alice will ever put him down.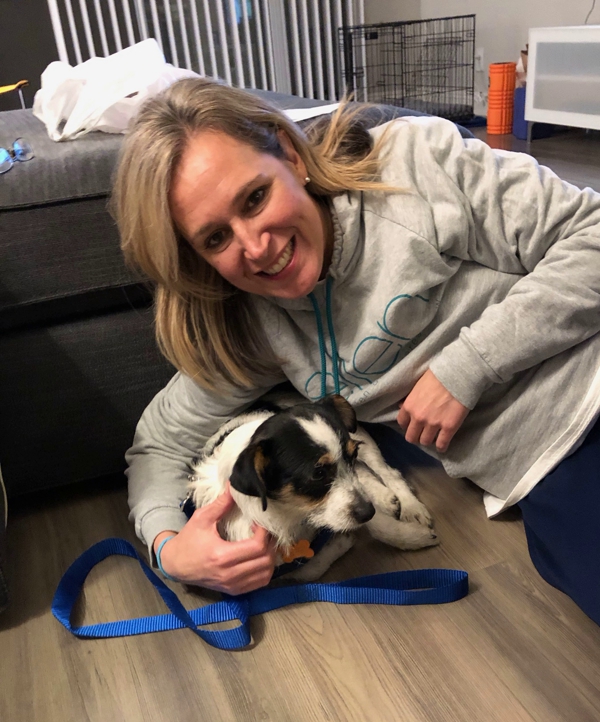 Pisco needed an active family and he go exactly what he asked for! Allison will keep him busy.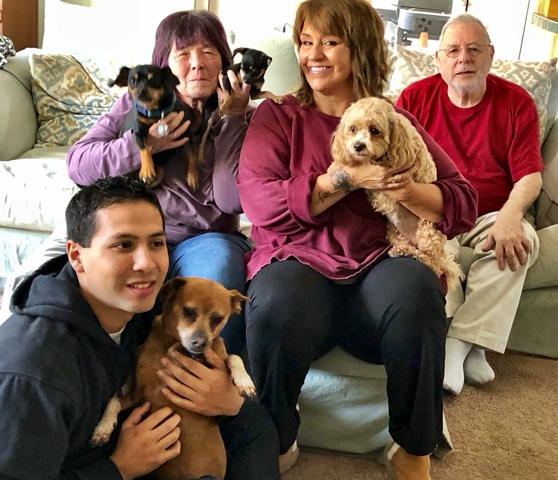 We love it when previous adopters come back for seconds (and thirds!)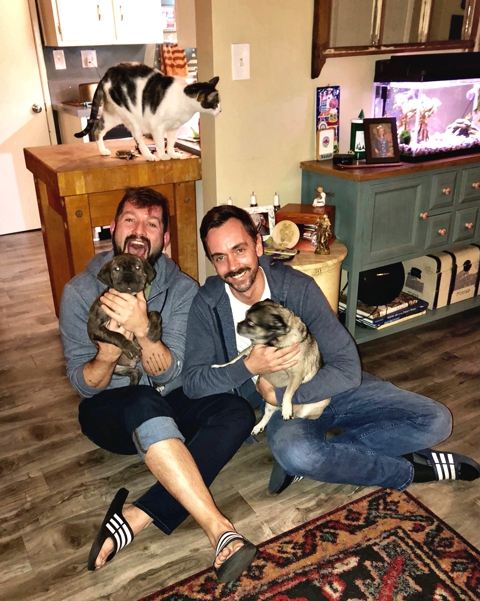 Ramsey! You lucky dog you.....you are going to have a great time with your two dads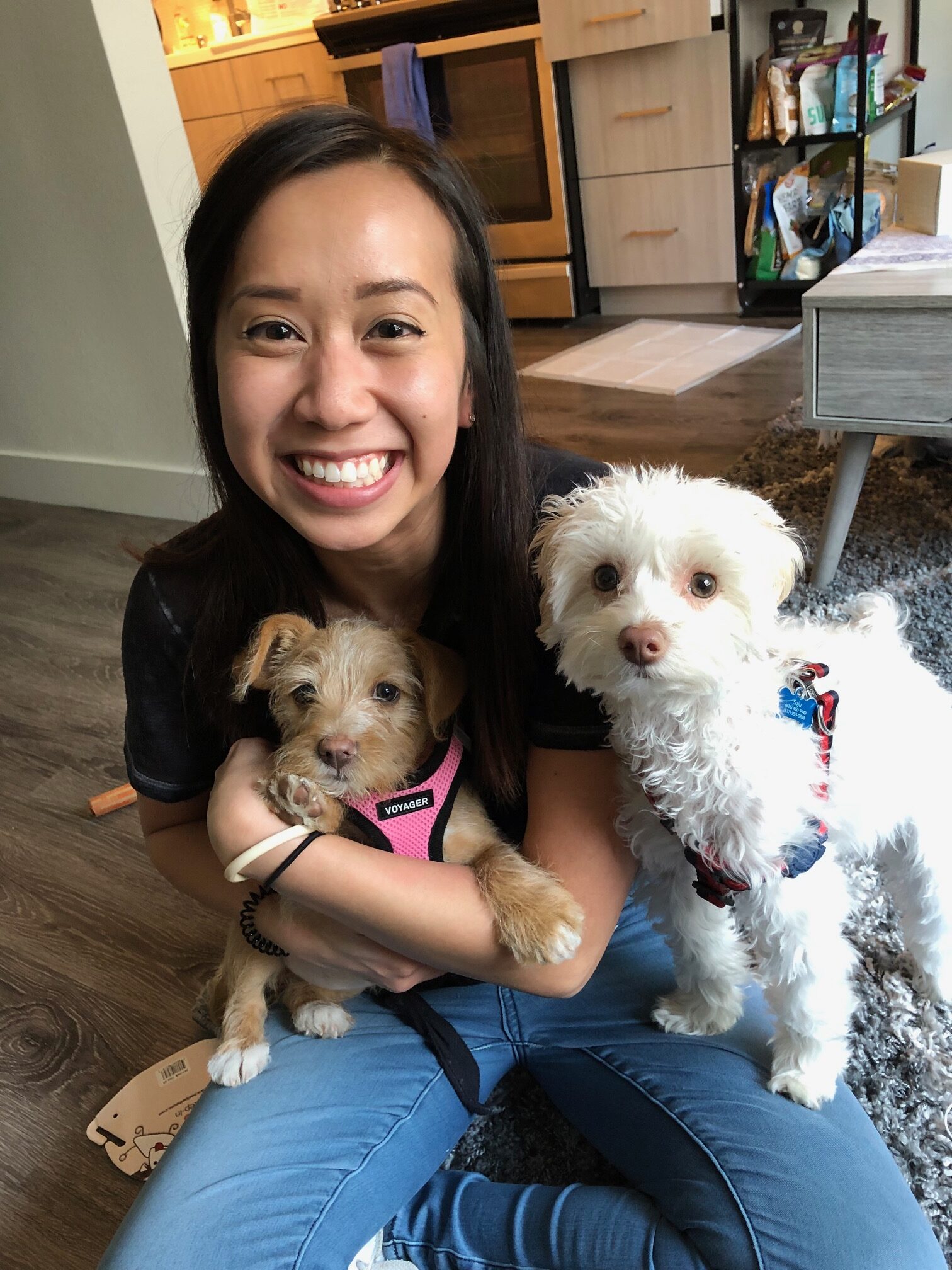 Challah is going to be very spoiled. She scored a huge loft in downtown LA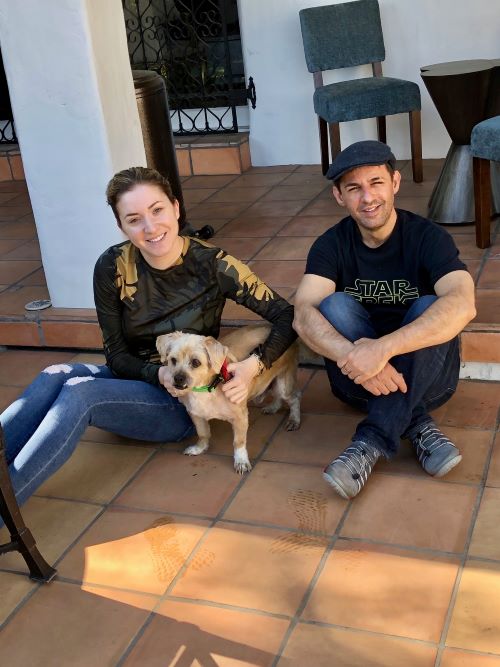 Our little snaggle tooth guy found a fun home in the Hollywood Hills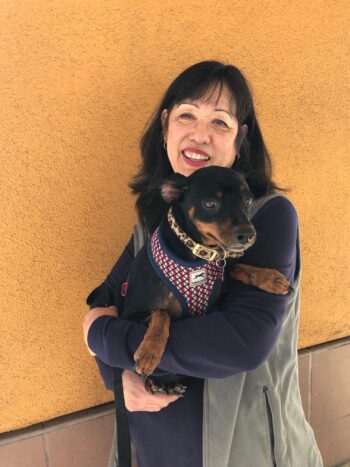 Axel gets to go to work with his Mom every day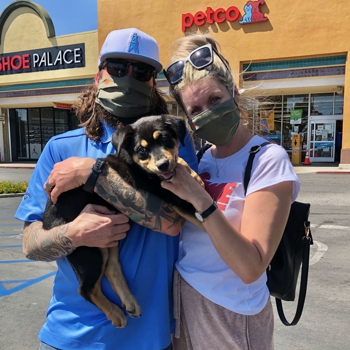 It's round two for this couple with DS Rotties. You got lucky Ibsen!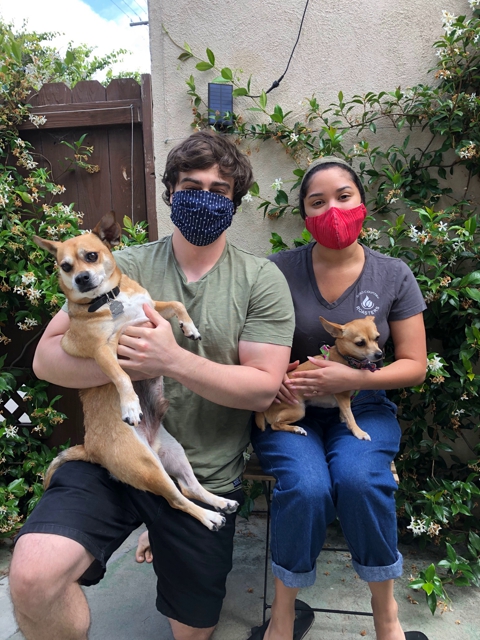 Cutest little family. Greta fit right in!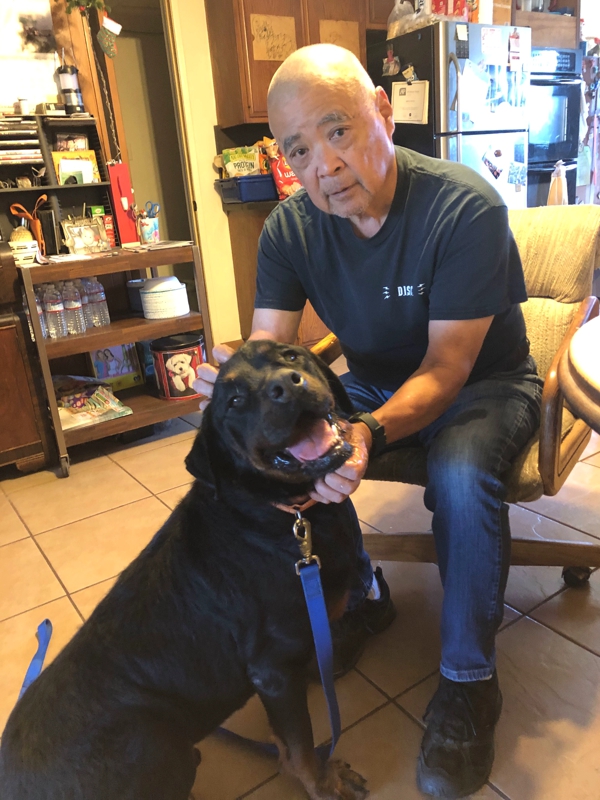 It's DS Rottie #2 for this gentleman. Solomon is going to be totally spoiled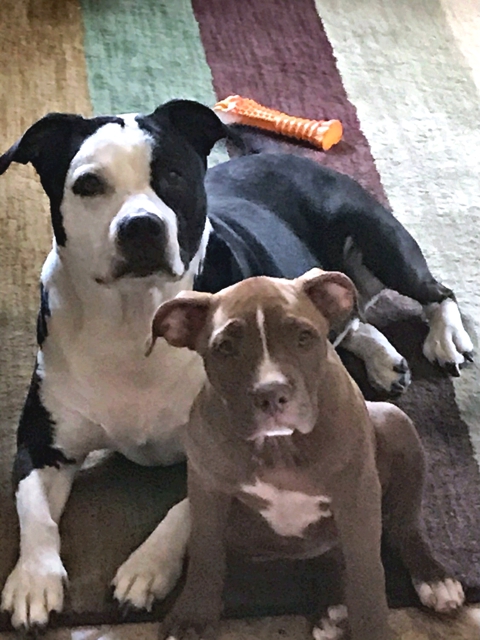 Omai has been adopted by the brother of one of our repeat adopters. All in the family!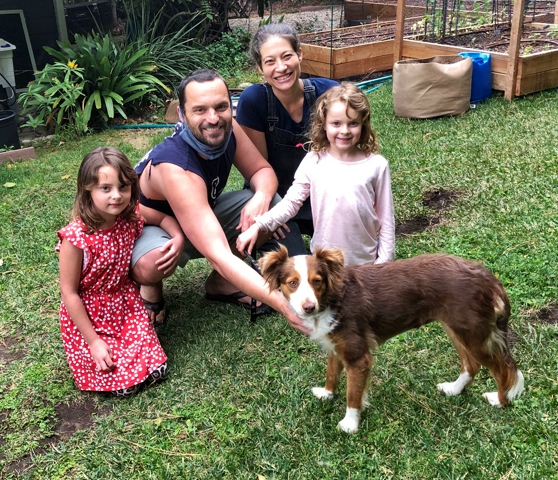 We could not have asked for a more perfect family for Rihanna. She will get lots of exercise and love!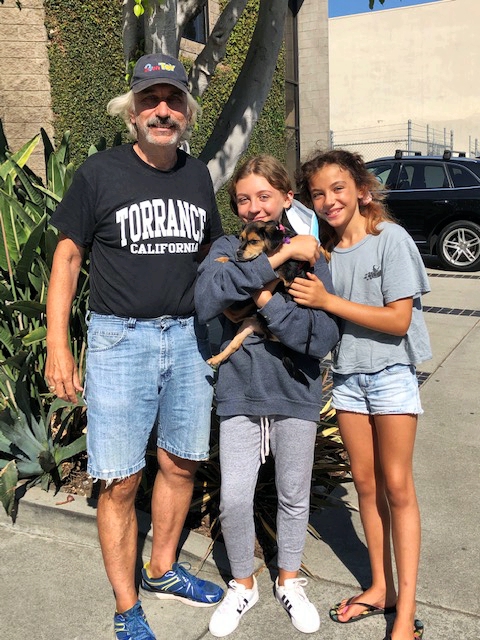 We healed Gabi's bones....these guys will heal her soul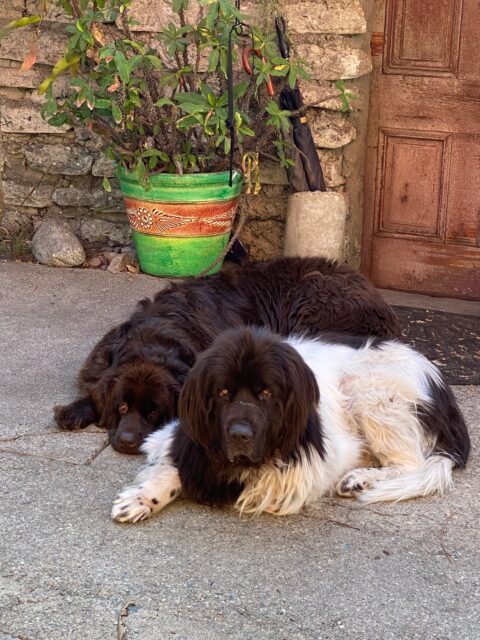 Abbott came to us neglected, with no fur and VERY underweight. LOOK AT HIM NOW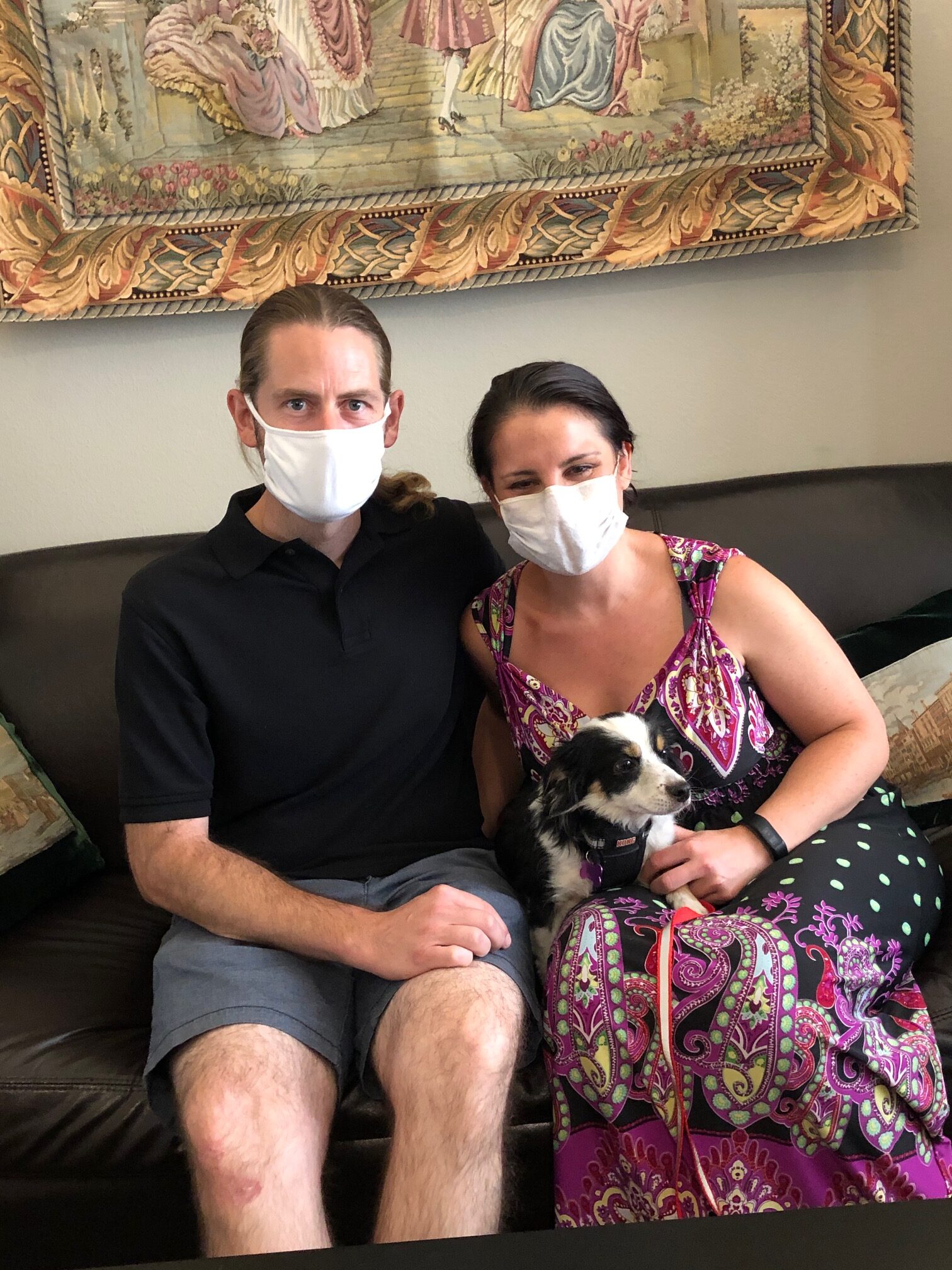 Noah will never have to worry about being abandoned in the desert ever again!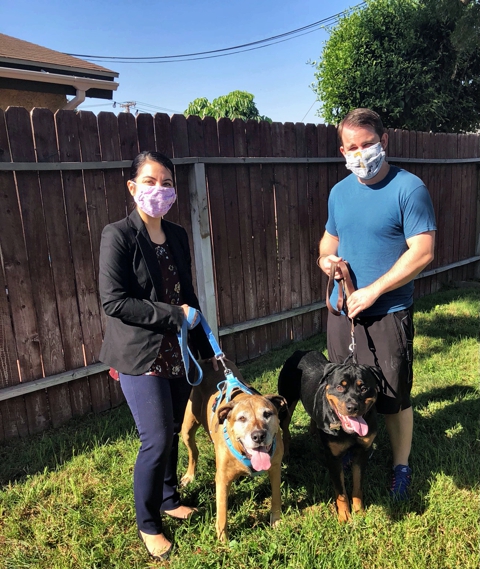 A very happy family! Toblerone is going to have a great life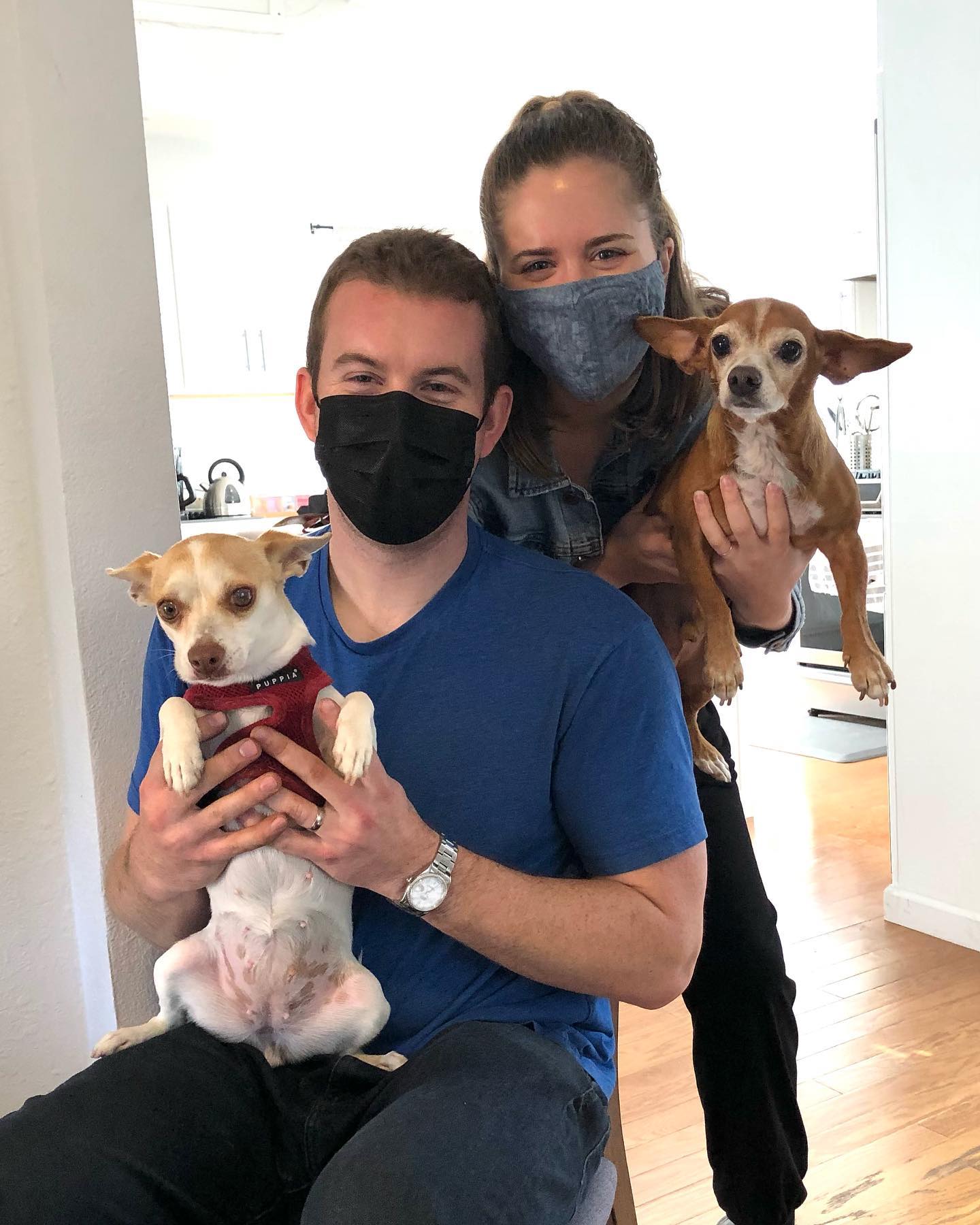 Birdie fit right into this Dawg Squad family It's great when our adopters come back for seconds!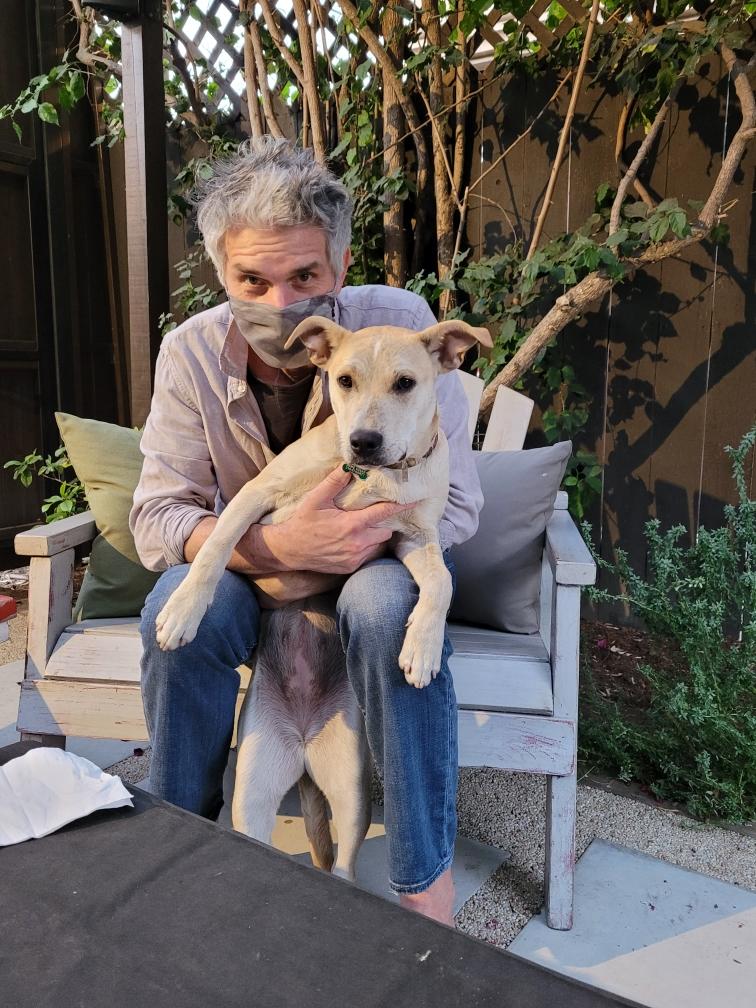 A previous adopter suggested this match....and boy were they spot on! Perfect match for Kammi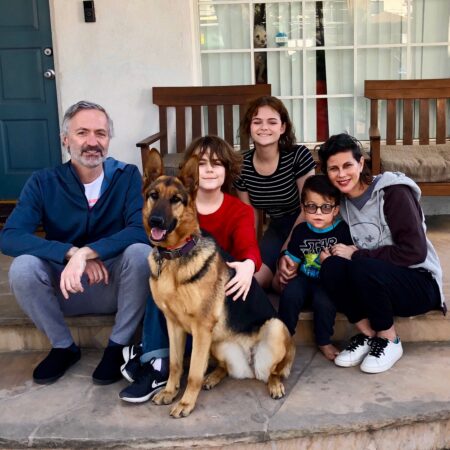 We could be happy never rescuing again after this placement. It was that perfect. Granola is a natural therapy dog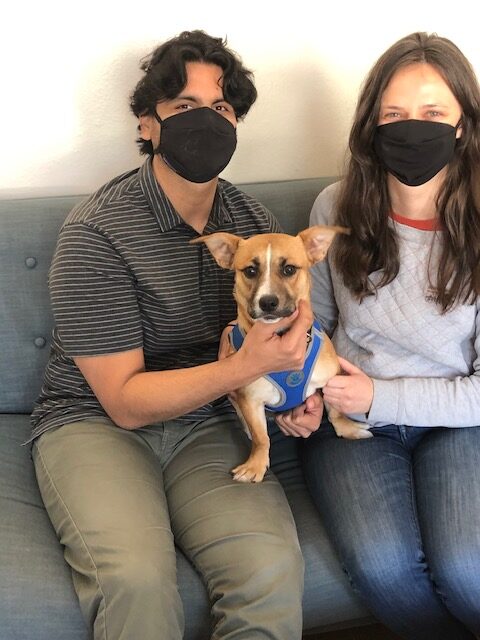 We love little low riders! And Mila got a great home in WLA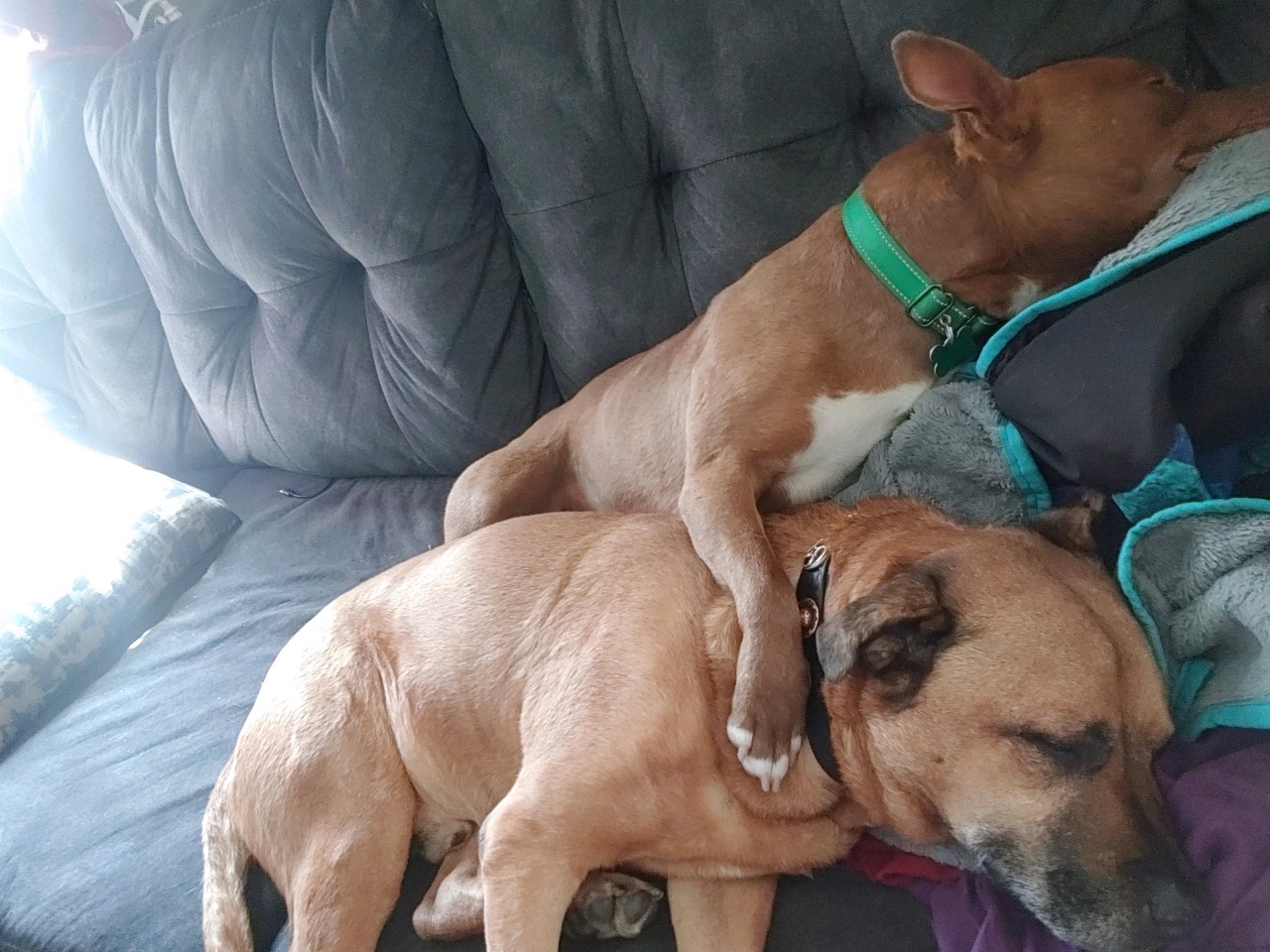 Rumi was adopted by another DS dog....Darwin! Couldn't have worked out better!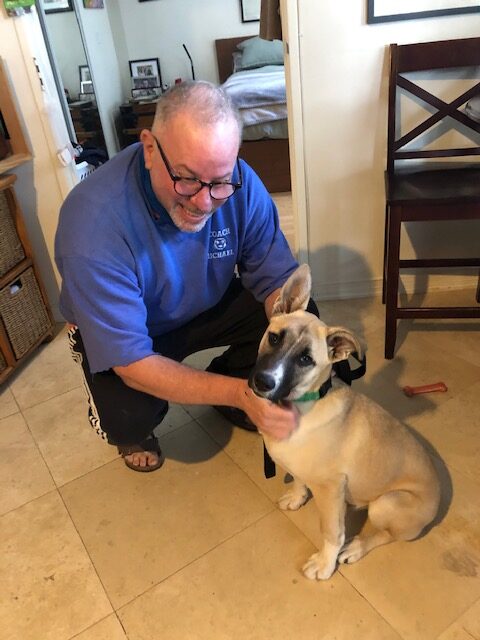 Tahoe is now supervising a group home for adults with special needs. YOU GO PUP!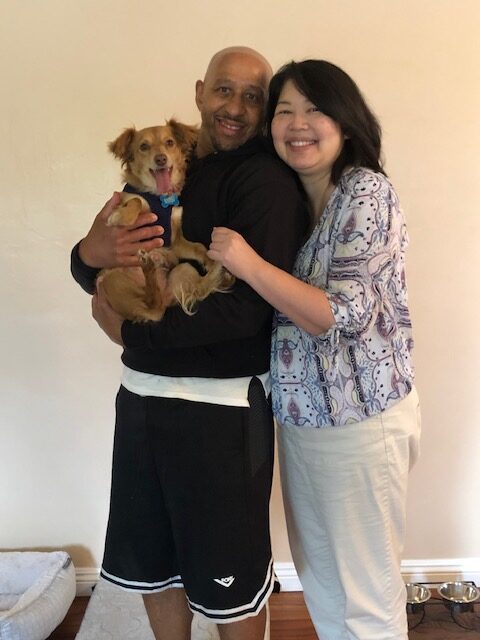 She was running the streets for weeks before a team of DS volunteers managed to catch her. Now she's living the good life. You deserved this Yasmin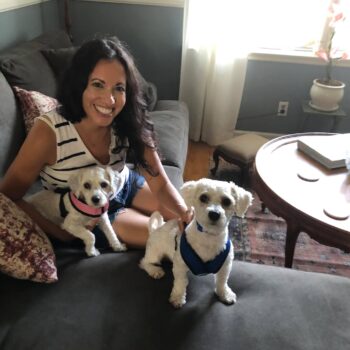 We were so happy that Priscilla and Oscar could live happily ever after together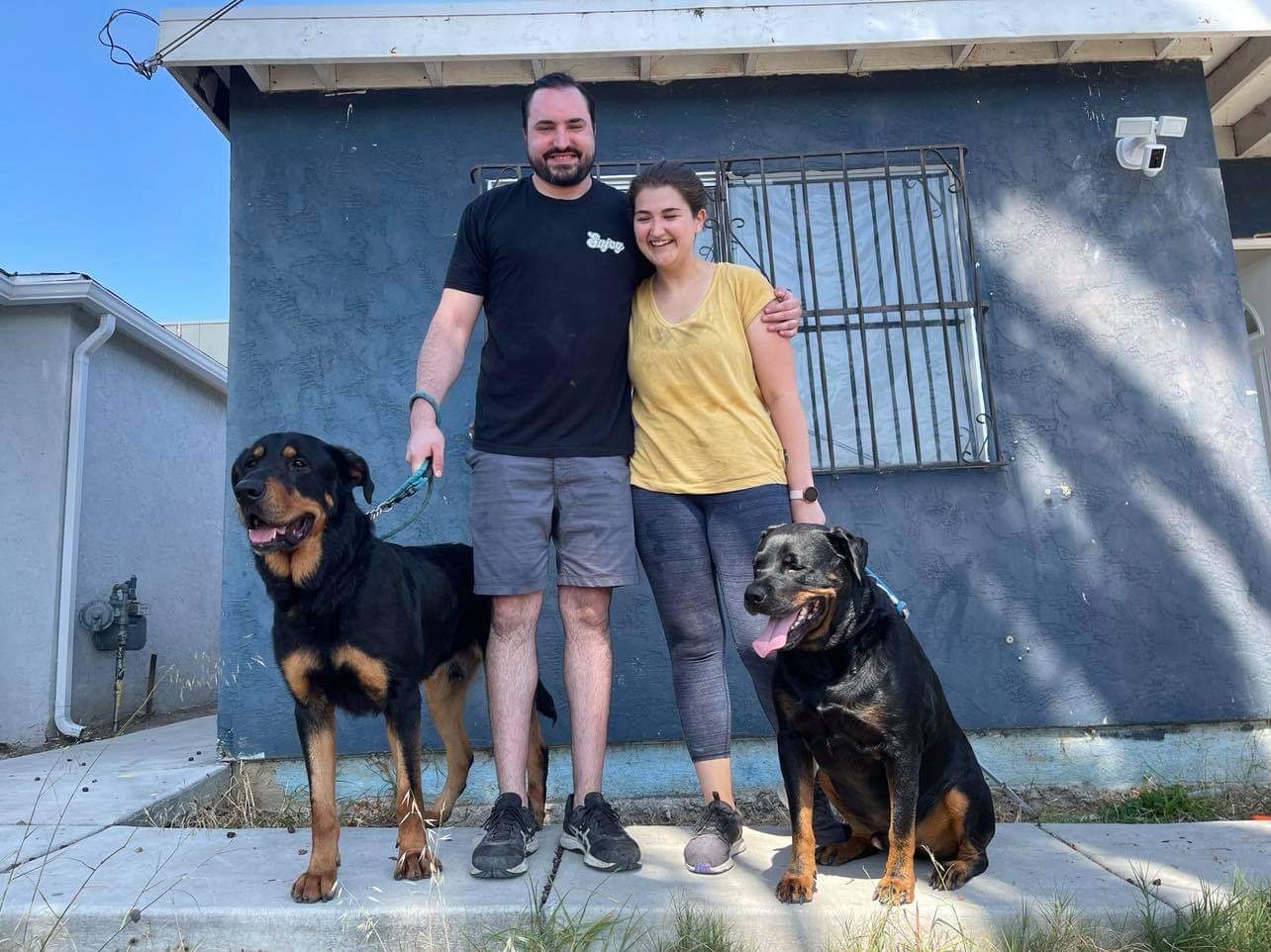 Hunter found a family that could put up with his antics since his new brother Maverick was exactly like him!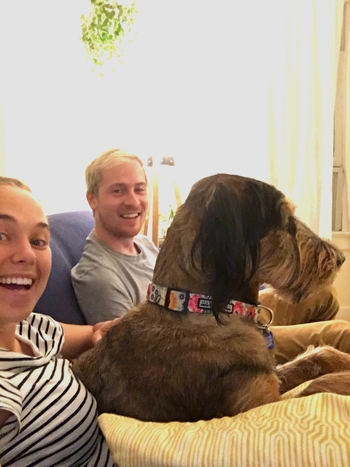 Koha settled in nicely with her new family. They enjoy the same TV shows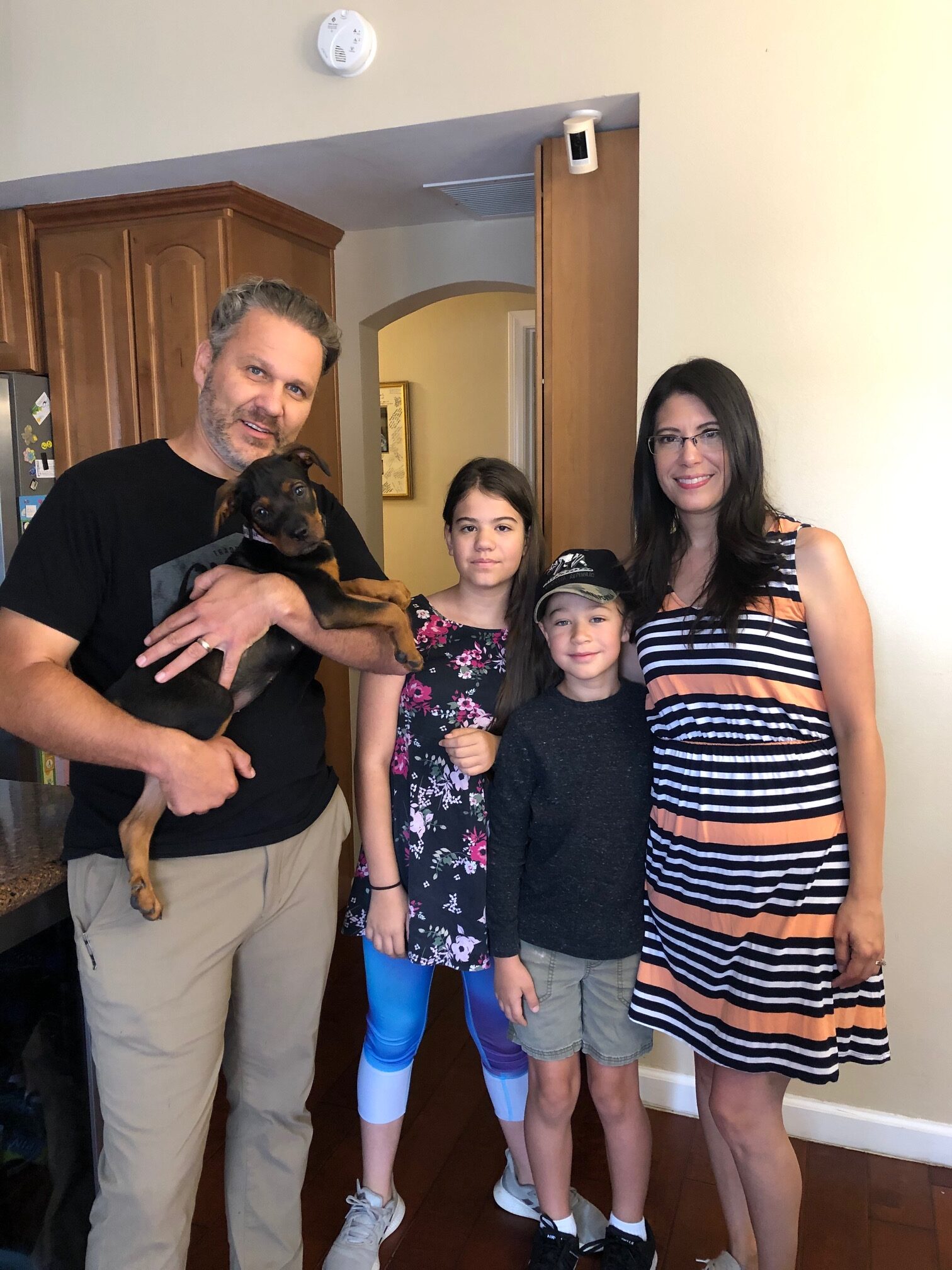 Noma is going to have lots of fun with her new family. She's a very energetic pup!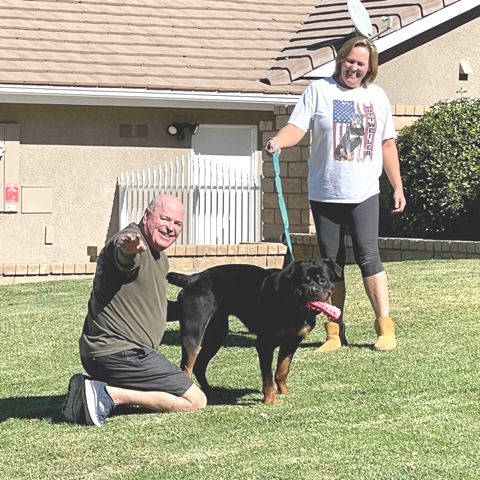 Quito will be living the good life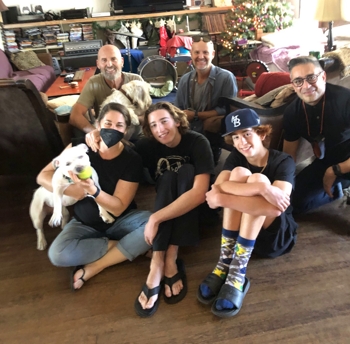 Steinway will be constantly busy keeping up with this tribe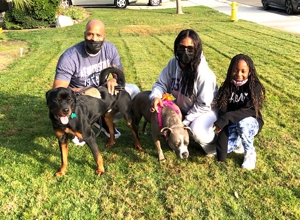 A family of experienced Rottie owners. Perfect for Bodhi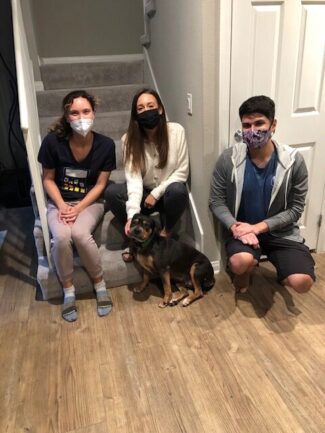 Our shy little Rottie mix, Snickers, found love in Santa Monica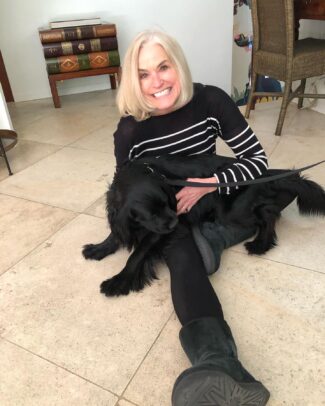 Koby will now be Co-Manager of an upscale pet store. Way to go kid!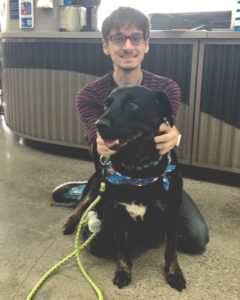 It took three years, but LowBow finally found his perfect home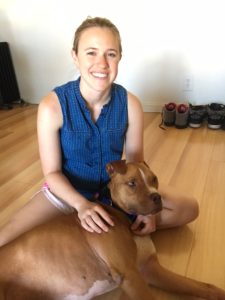 Our shy guy Bailey came out of his shell for Mari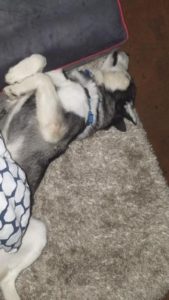 Freely seemed to settle right into his new home......Freely, can you wake up and smile for the camera?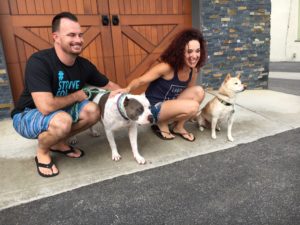 Amelia is going to be running a Pet Boutique in Sunset Beach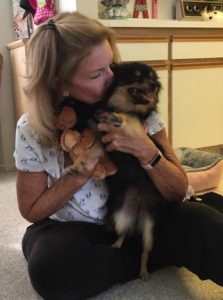 Pasha will never lack for kisses!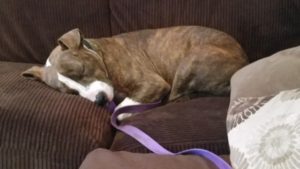 Lady Guinevere has taken over the castle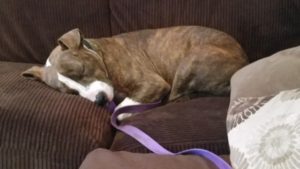 Lady Guinevere has taken over the castle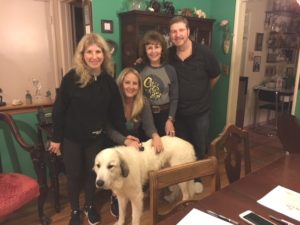 A Merry Christmas indeed for our Great Pyrenees Tundra!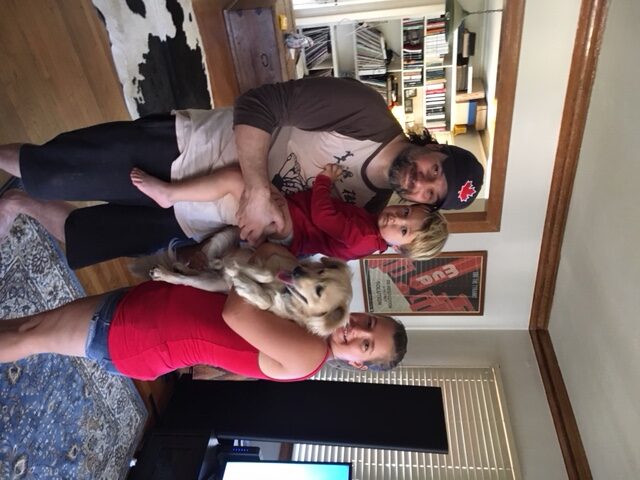 Kansas is happy to call Hancock Park his home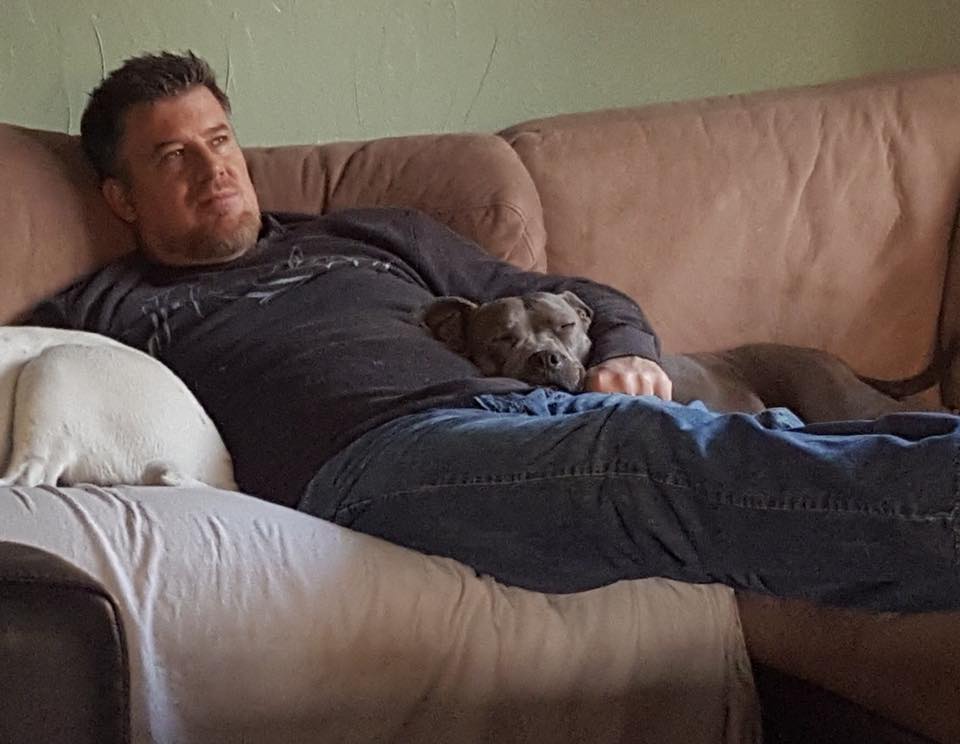 Violet learned how to hog the couch pretty quickly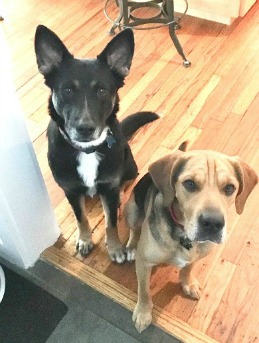 Nilla came all the way from Houston to hang out with Laredo. We love repeat adopters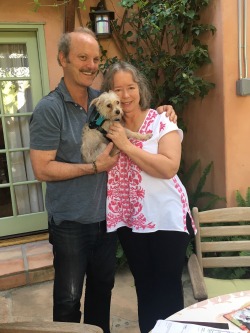 Franny is going to have a very theatrical life!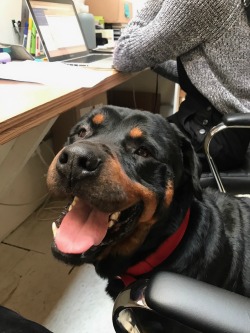 Have you ever seen a happier Rottie. Haskell can't believe what a great home he got! Enjoy it big fella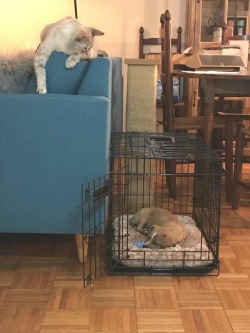 Axel and his kitty are much closer now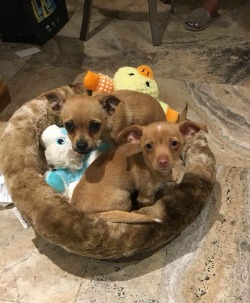 We couldn't bring ourselves to separate Rhett and Maybelle so they got adopted together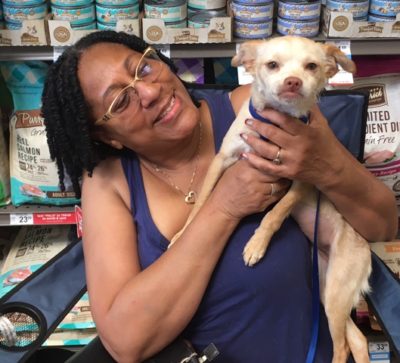 Margarita's Mom was smitten with her from the moment she laid eyes on her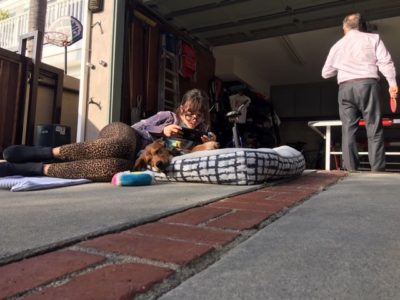 Barcelona has settled in at the beach with her human sister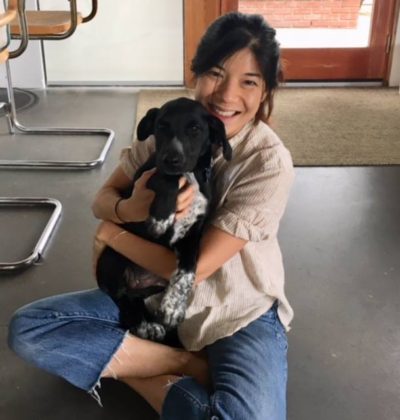 Boston adapted to being spoiled rather quickly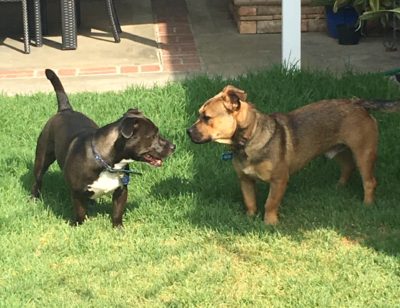 We never thought Keebler would find a sister his size!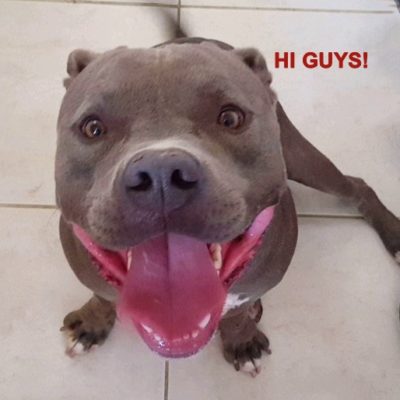 Eastwood looks pretty happy too! Adopted by a Dawg Squad family - they had adopted two other dogs from us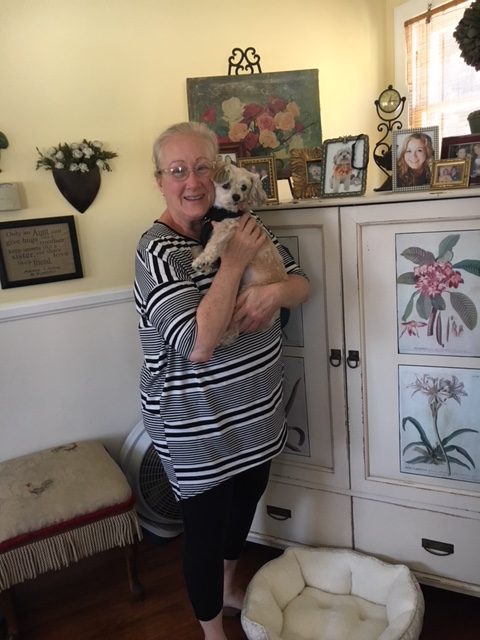 Little Harriet got herself a kindergarten teacher who is going to spoil her every day!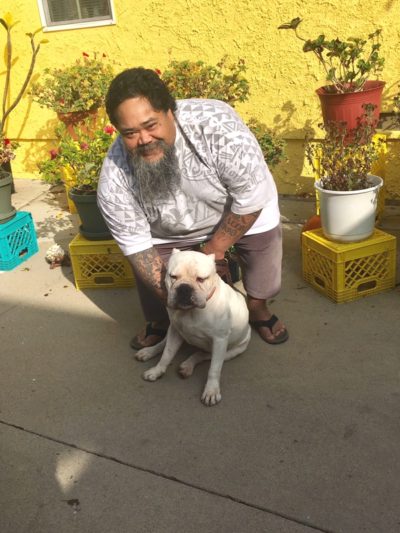 Elton waited patiently for seven months for the right person to come along. And Adam is definitely the right person!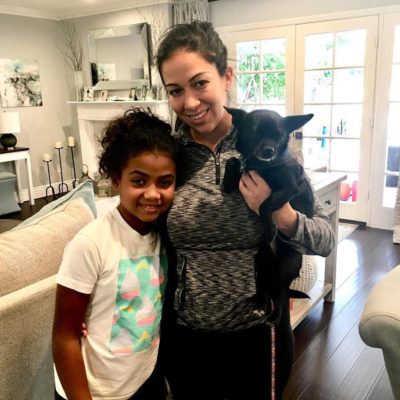 Octavia never made it to the website! Her Mom fell in love with her on her first day at adoptions. A match made in Heaven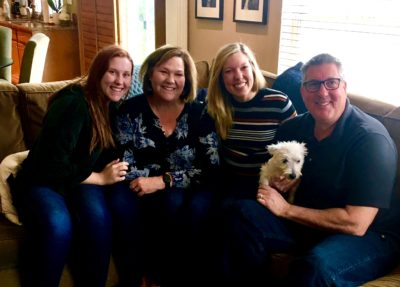 We drove Ella to her home two hours away because they were PERFECT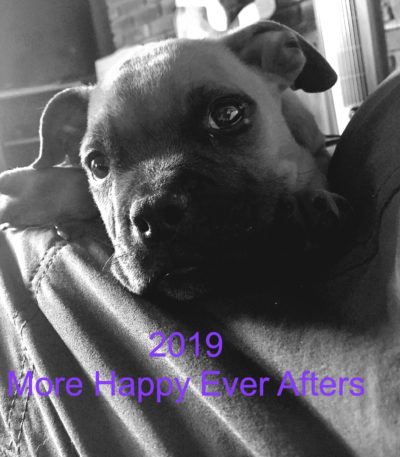 2019 is looking to be another stellar year. Thank you Dawg Squad adopters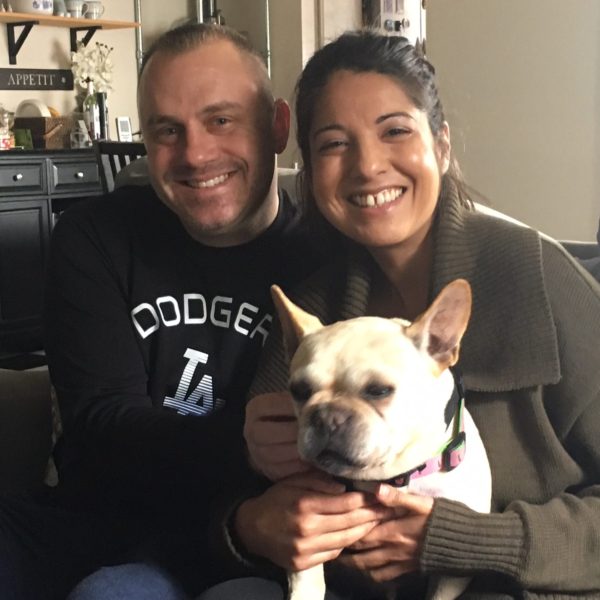 Our little Frenchie Gigi is going to be super spoiled - probably for the first time ever.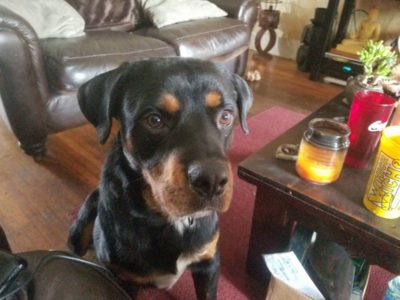 The minute we saw Luke we knew who needed to adopt him. A previous adopter had just lost her two Rotties. LOVE AT FIRST SIGHT. The adopter was sick on adoption day and didn't want her picture taken.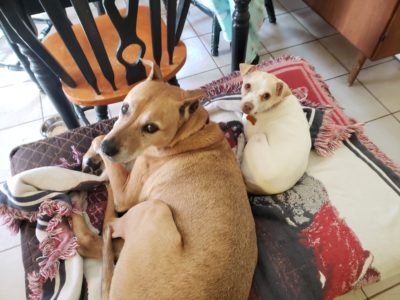 This family needed a small dog to keep their big dog company (he has separation anxiety) and the pup had to be cat friendly. Norman....we knew this was the home for you!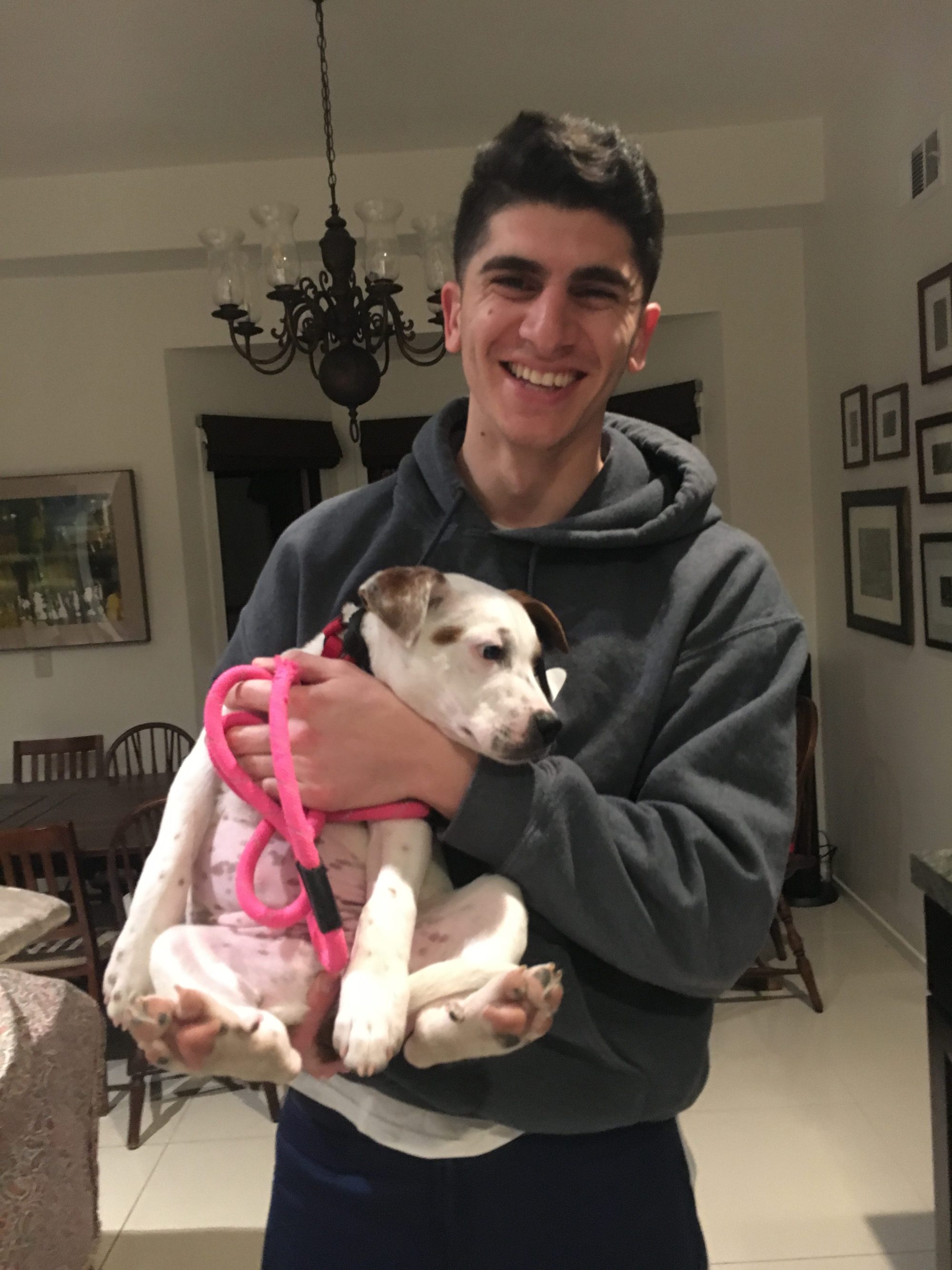 Sally actually made her new Dad giggle when they first met. He was so excited to adopt her!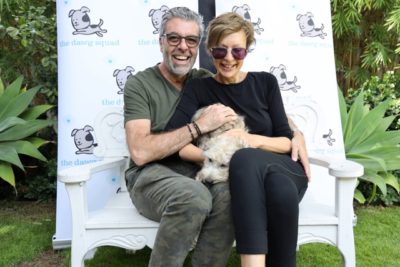 These two are going to give Calvin the happiest life a pup could ever have!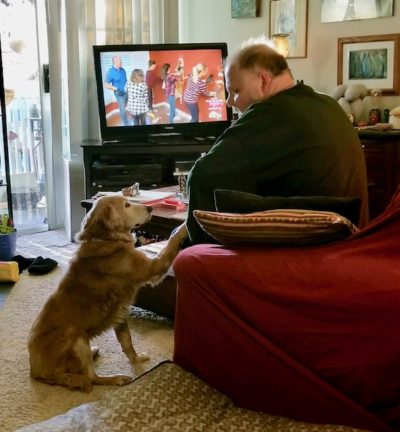 Michael and Thea didn't care that Bree was blind in one eye or that she was hard of hearing. For them, she was the perfect dog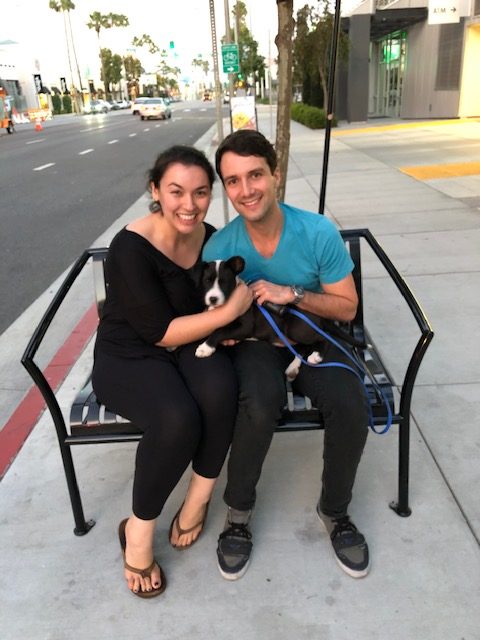 Eclair caught the eye of this cute couple and we thought it was a perfect match!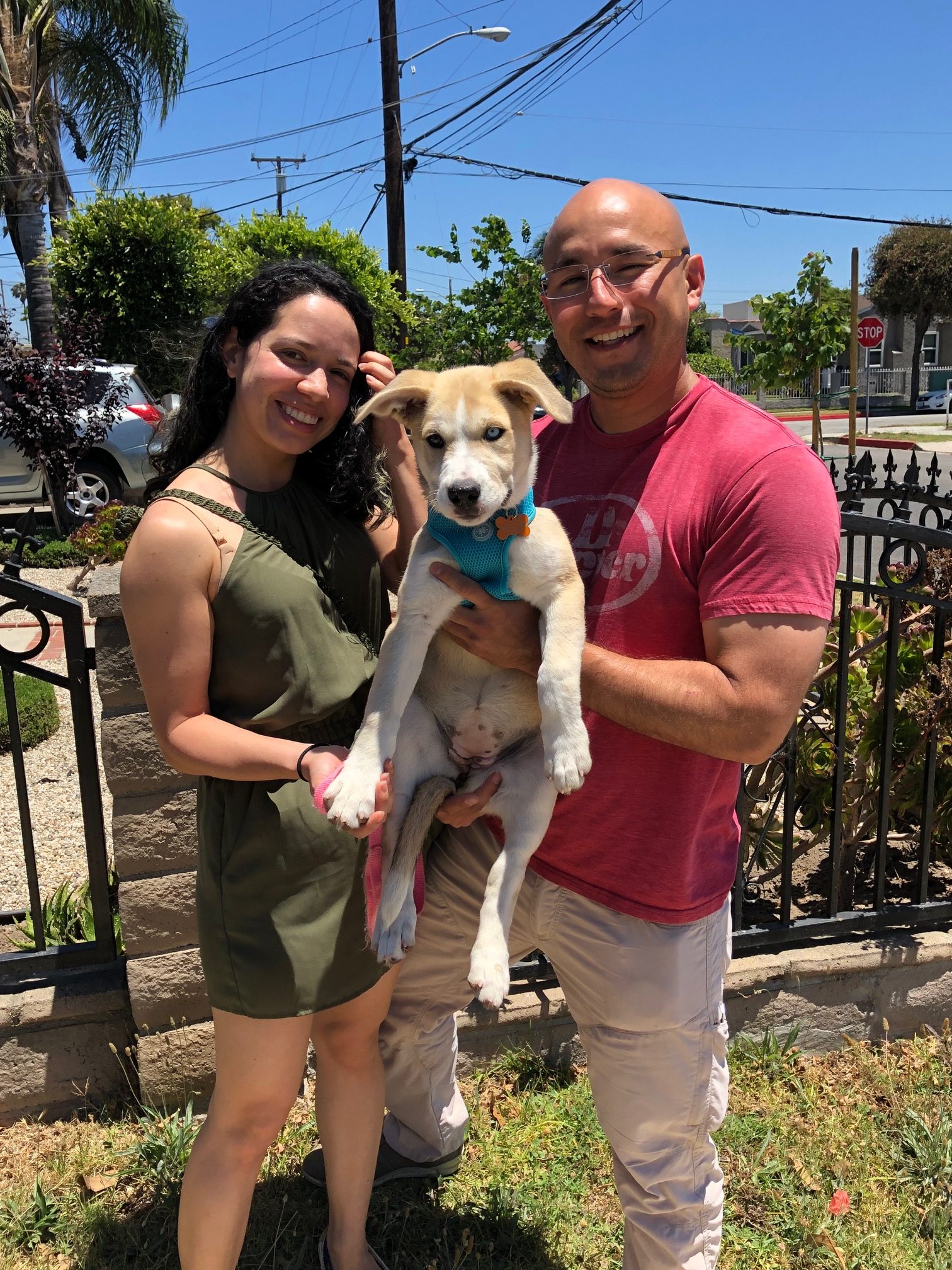 Isa is going to be a HUGE pup and needed a firm disciplinarian. Boy....did she get one....her Dad is in the Air Force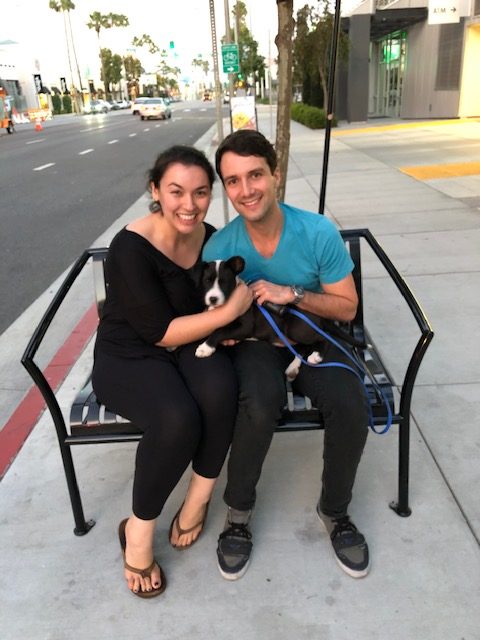 Eclair caught the eye of this cute couple and we thought it was a perfect match!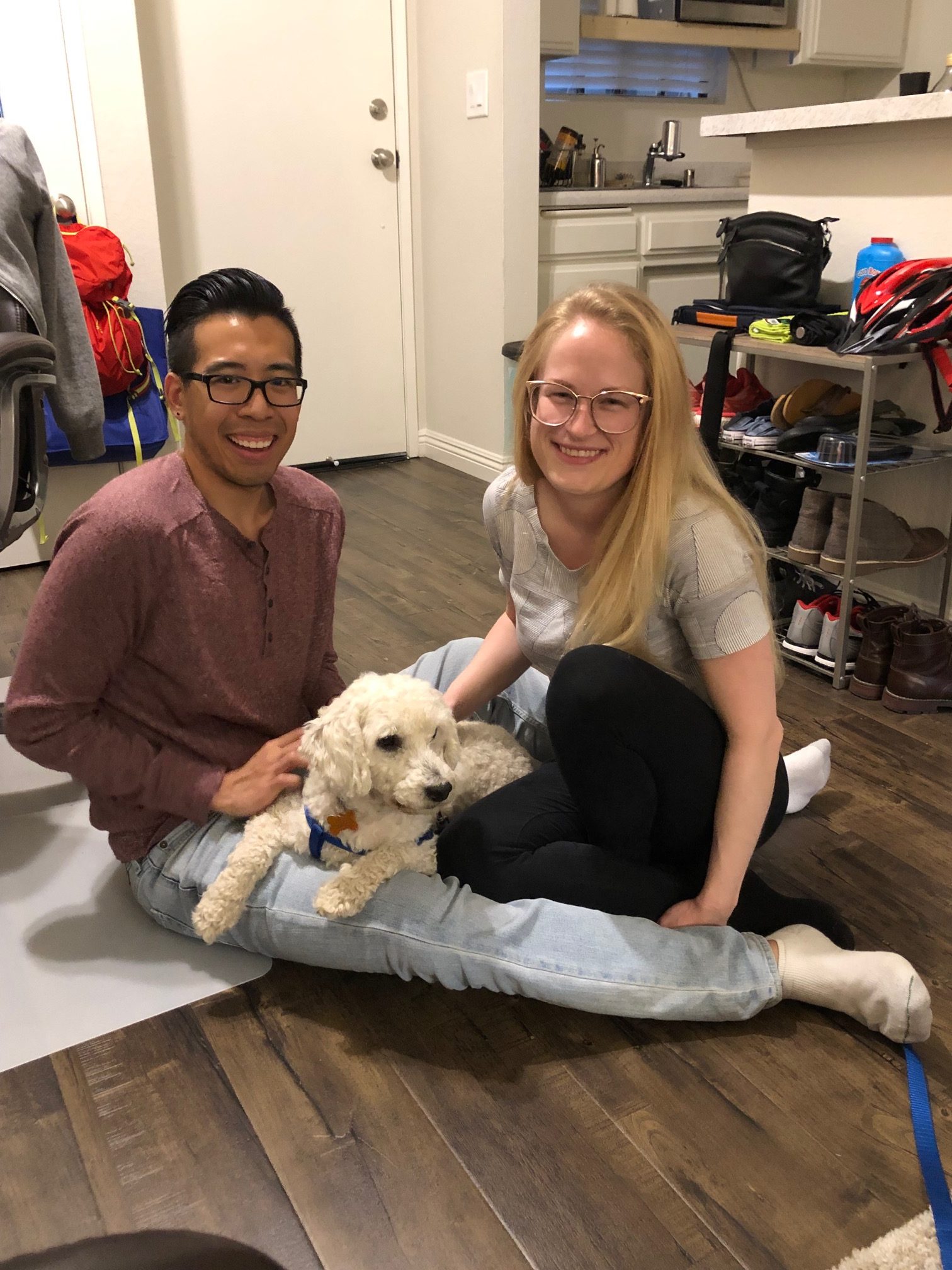 After living in a van for many years, Curly is absolutely thrilled with his new life with Anna and Jonathan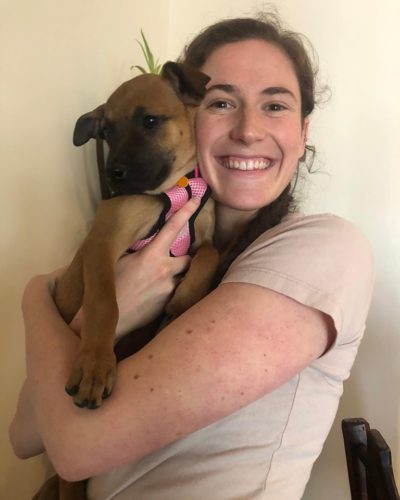 From the streets of Tijuana, to the lap of luxury. YOU GO SALSA! Parvo survivor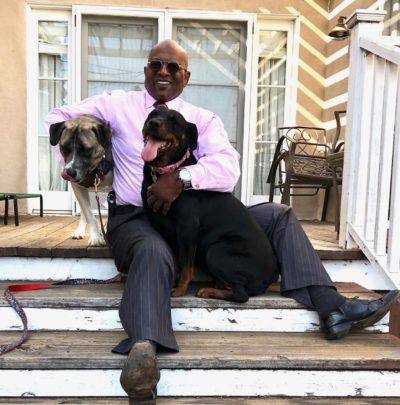 Does this photo look familiar? Yup! Mylo is another lucky adoptee at Kaya's home.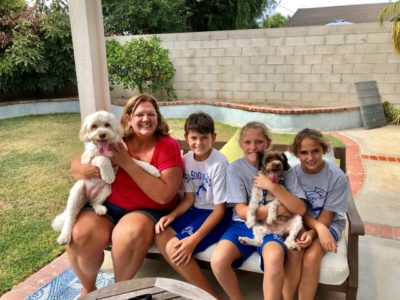 Danny had a rough life but now it's going to be nothing but chicken and gravy! Congratulations Danny. You deserve the best life can offer.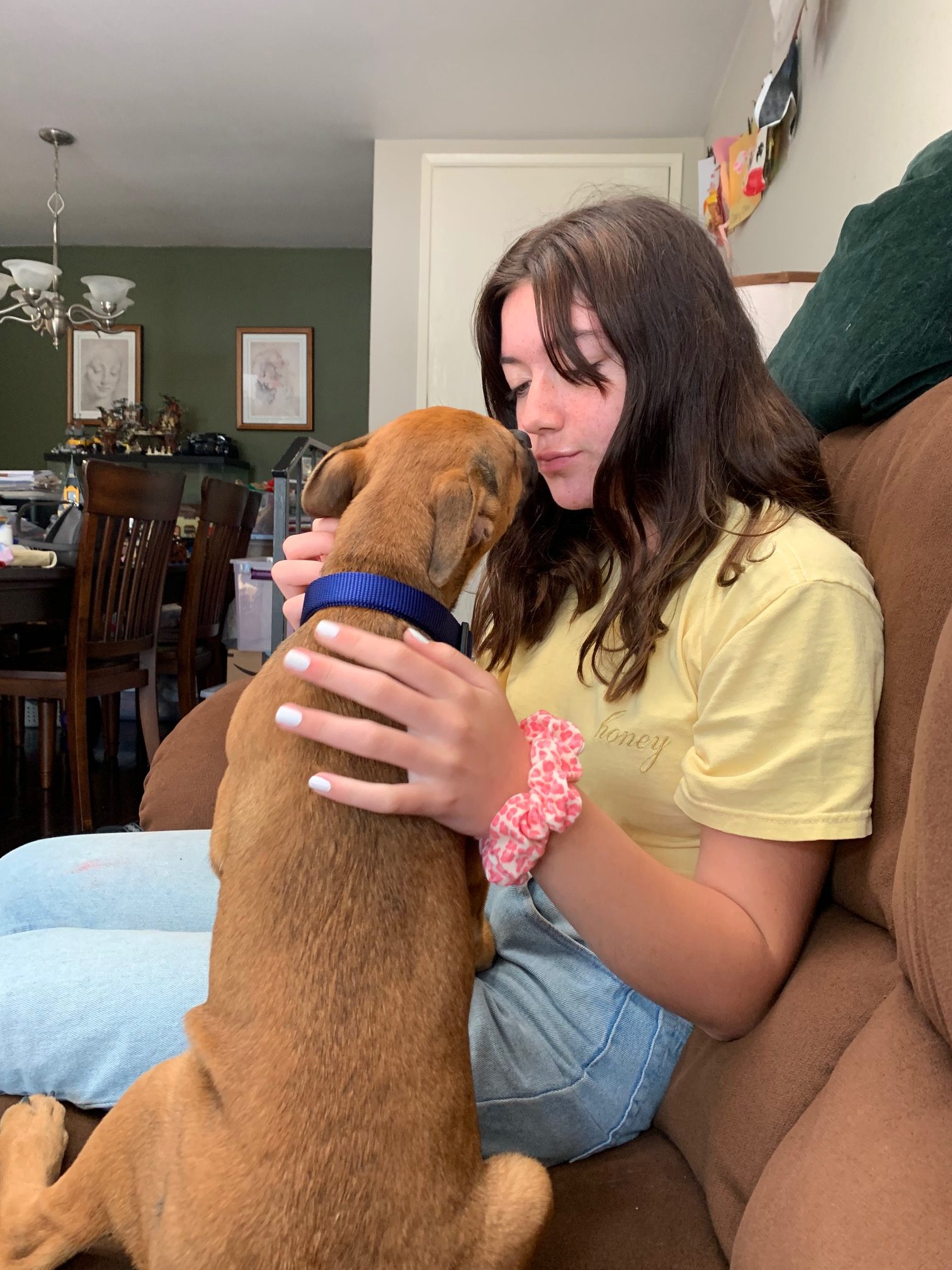 The last of our Parvo puppies has found his perfect home. He's got two human sisters who will spoil him daily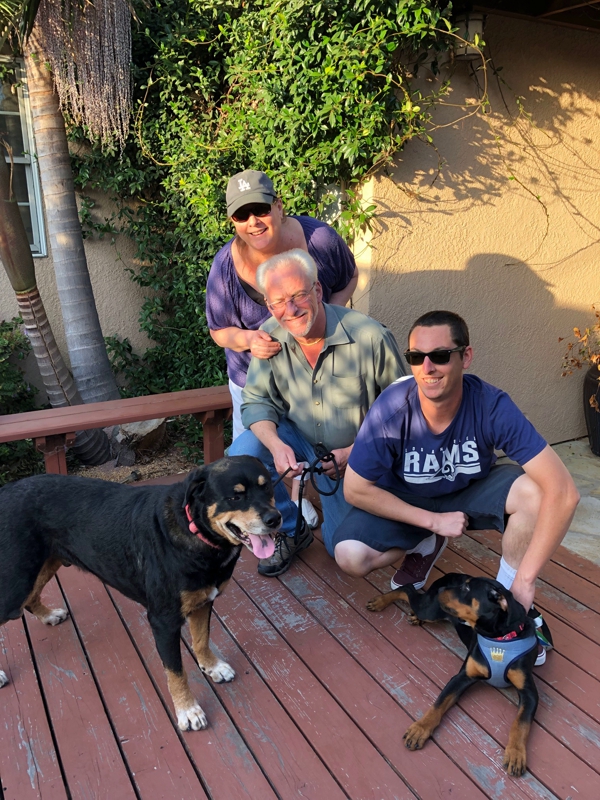 River is living with Sammy who was adopted from Dawg Squad seven years ago. We love it when people come back for seconds!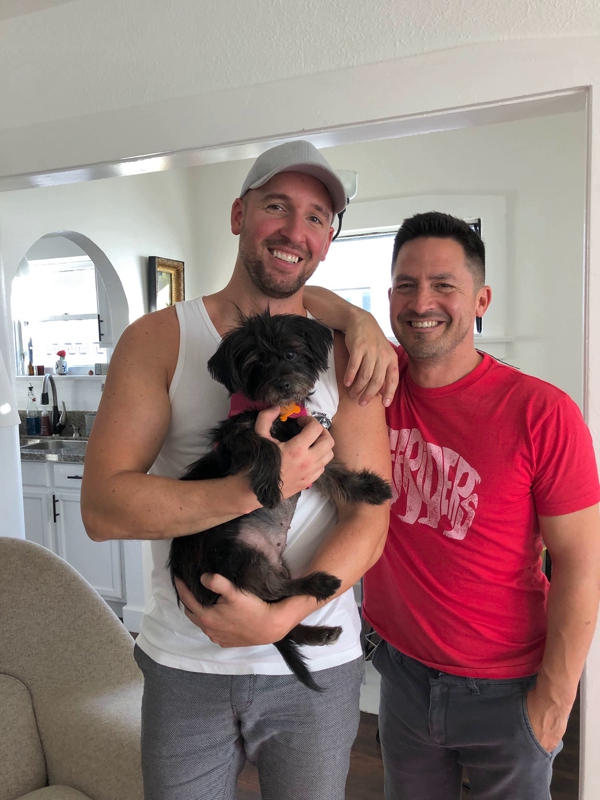 Tiff couldn't have found a better match for her vibrant personality!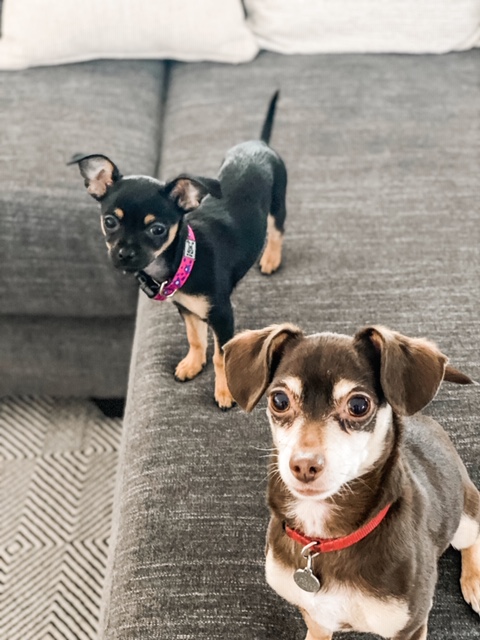 It was a match made in Heaven for Sambuca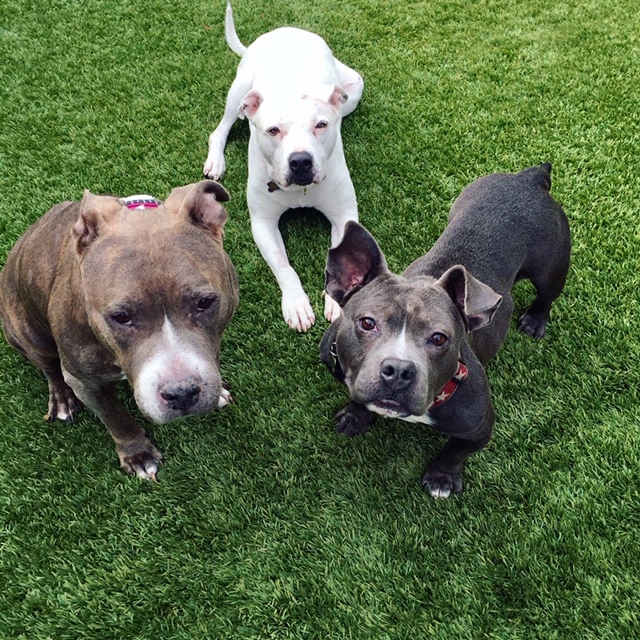 Goofy Canolli found the perfect home. Now there is one of every color!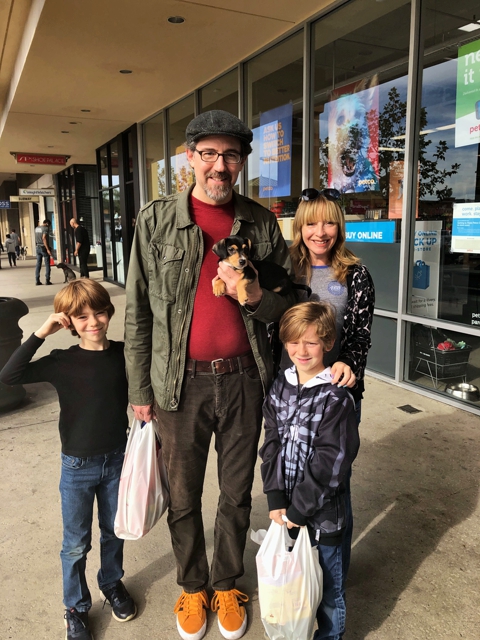 Pumpernickel found a fabulous home with....you guessed it.....a previous adopter!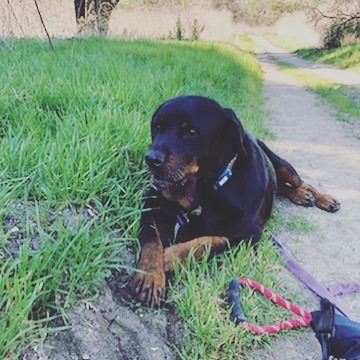 There is definitely a pattern here.....Ohana found THE perfect home with one of our favorite foster fail families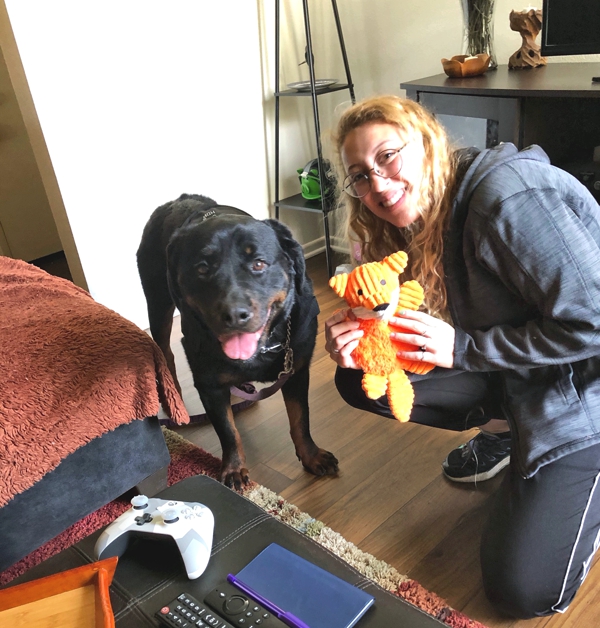 New Mom. New Toy. And a New Dad somewhere in the other room making eggs. OH BOY! Karen you are a lucky dog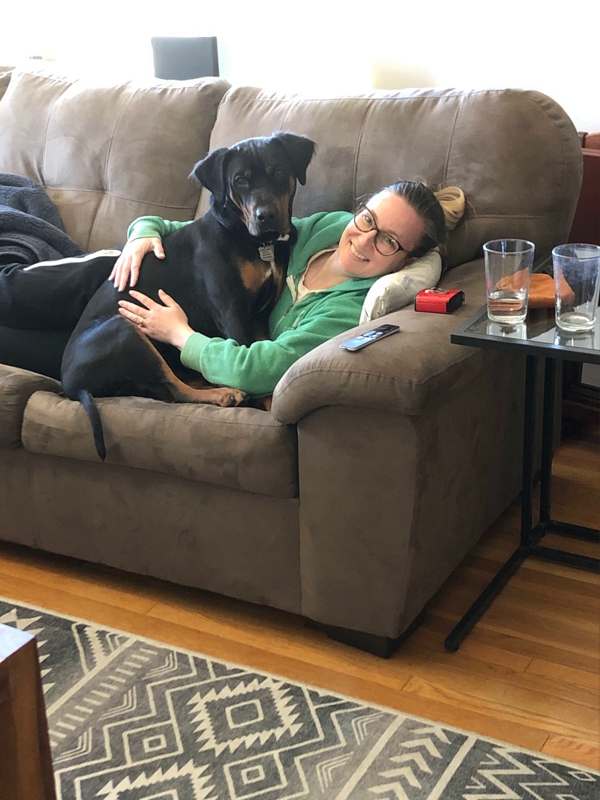 Dad said no dogs on the furniture. Technically, Calypso really isn't on the furniture. Right Mom?
Nope....Baron's not gonna be spoiled. Not at all!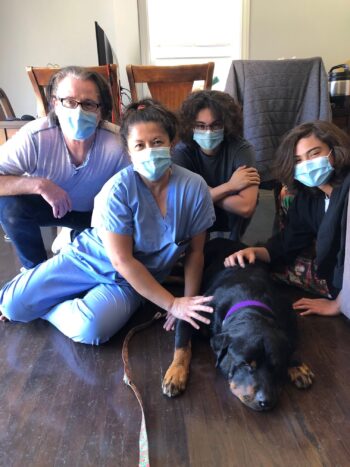 Lyle is going to have lots of adventures with this active family
Where was Dad? Getting snacks for Wendel...where else would he be?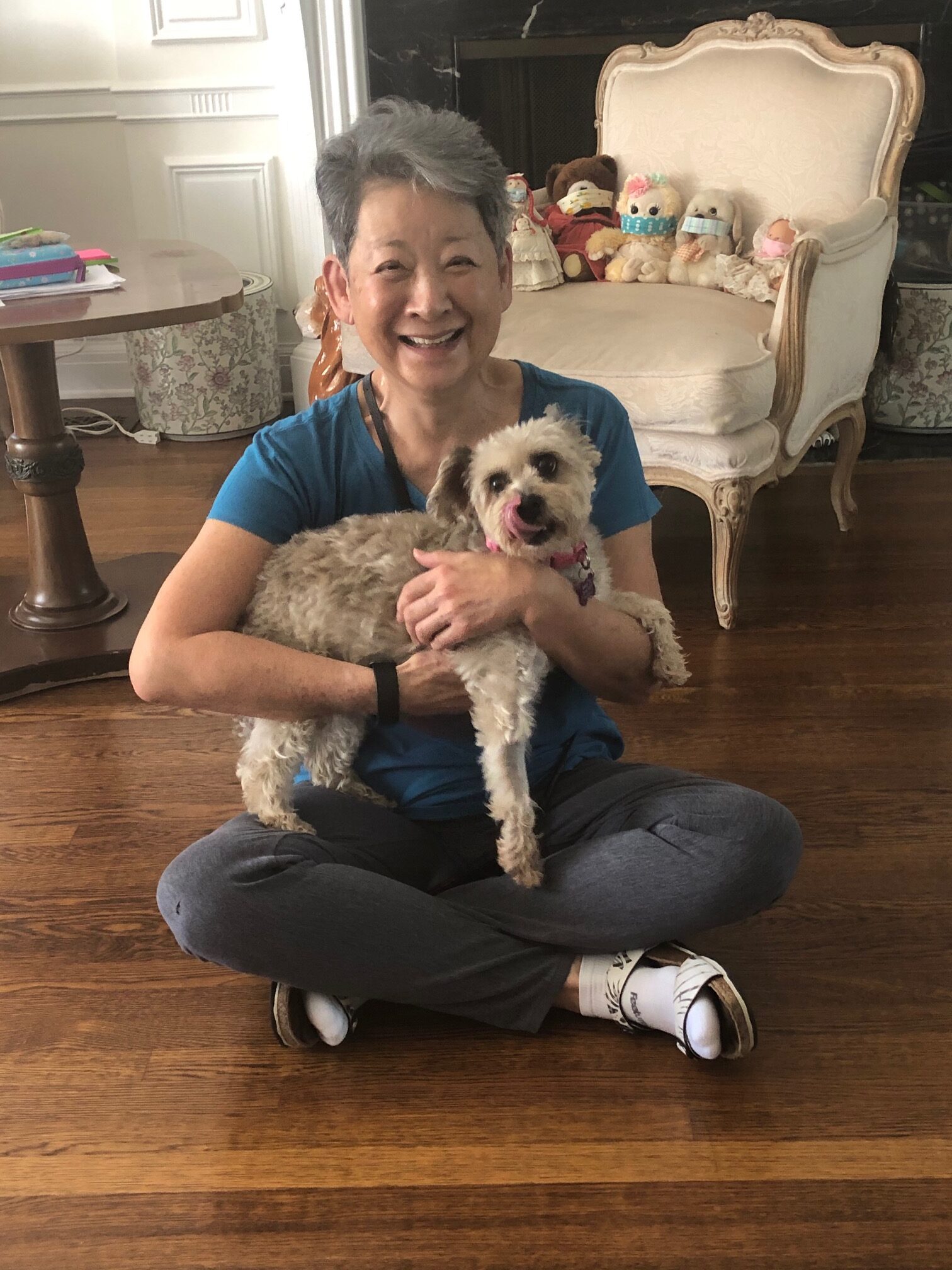 Trish went from being a street dog in Palmdale to living in the hills of Beverly! Lucky dog!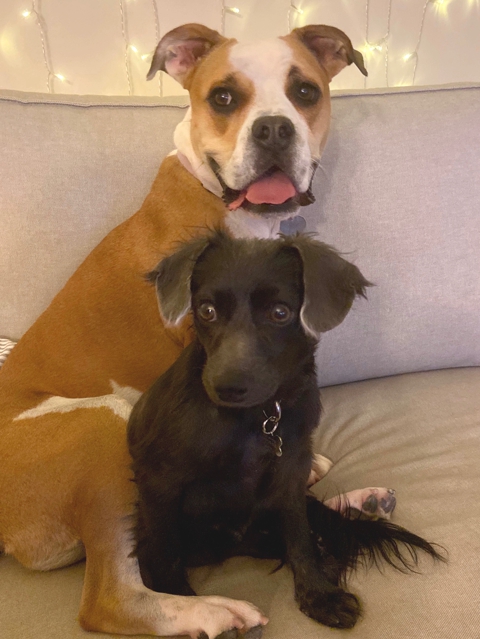 Kevin charmed his big sister Ruby. But who wouldn't love this little guy?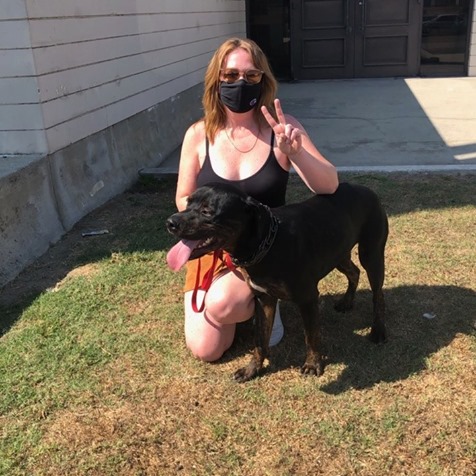 Harold was returned to the shelter twice. He was just waiting for Erin to see him and take him on adventures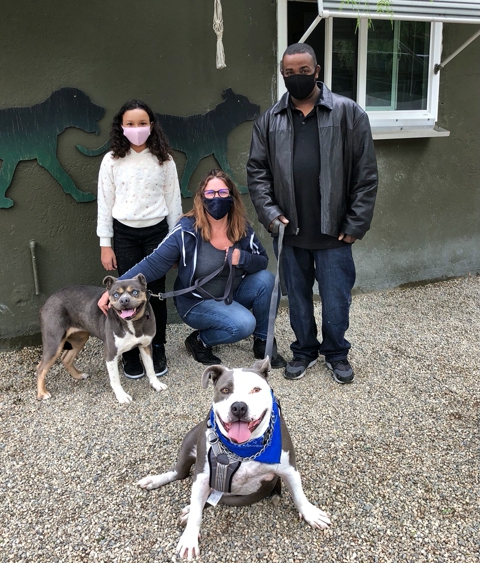 King Arthur (DS alum) is ready to take his pretty new sister home. Congratulations Ilsa!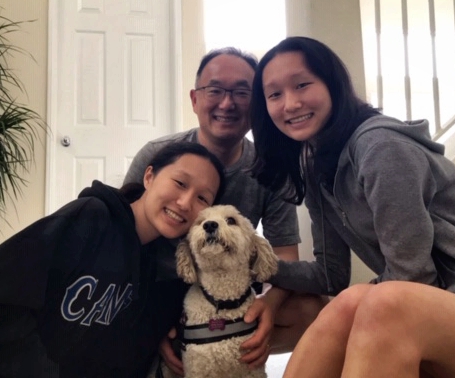 Potential adopters lined up around the park for this guy. But Murphy chose this family.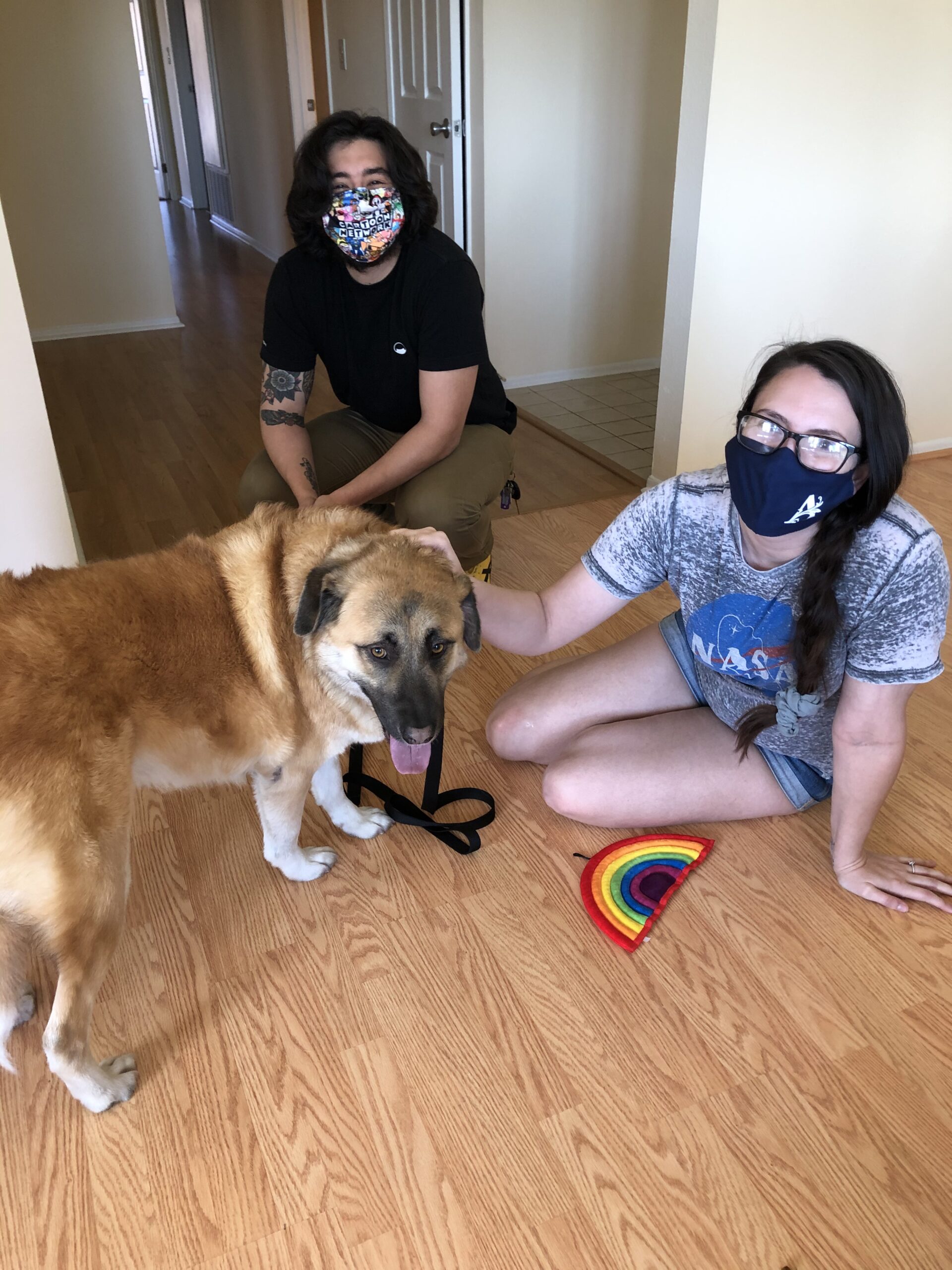 Wanda was a special gal who was going to need a special home. She got two of the most patient people in S. California to work with her!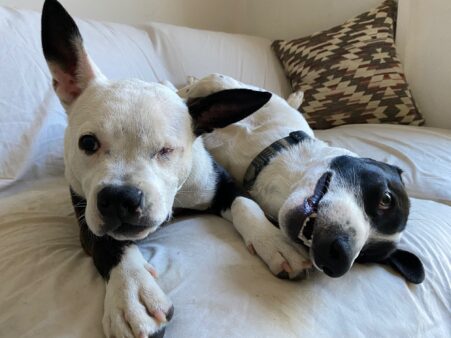 Sunflower is going to learn so many new things from her very weird brother Wyatt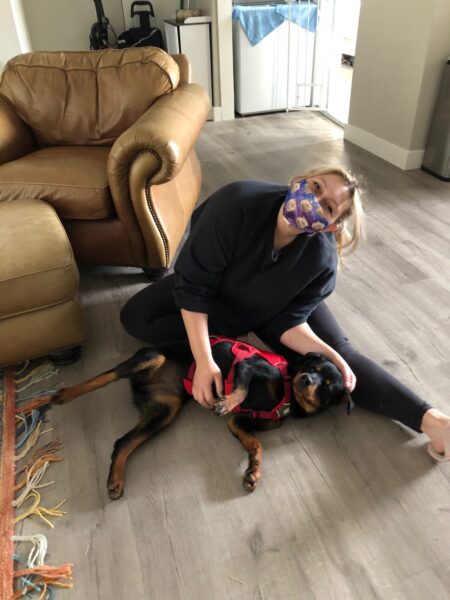 Our special needs pup Emi got a very special Mom. Wheels and swim lessons are in your future Emi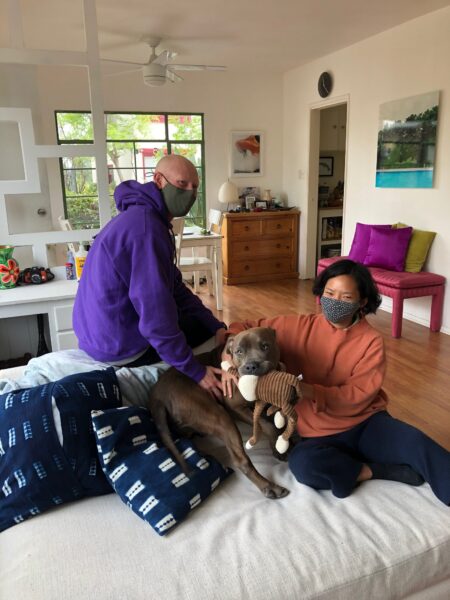 From the SLA shelter to a very posh neighborhood - Handsome is going to travel the state with his photographer Dad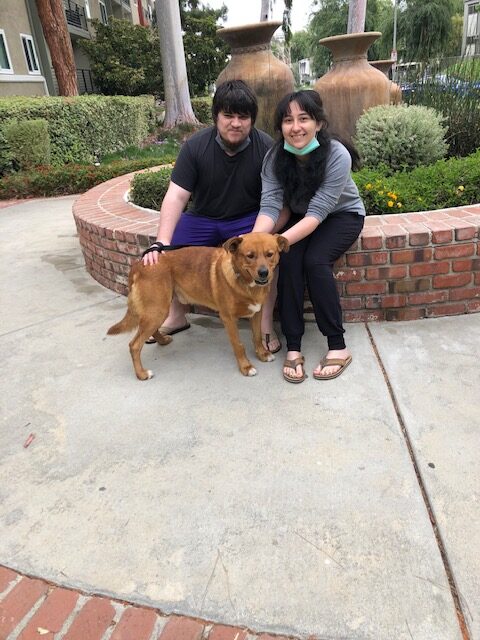 Charlie stole everyone's hearts! He's such a big goofy guy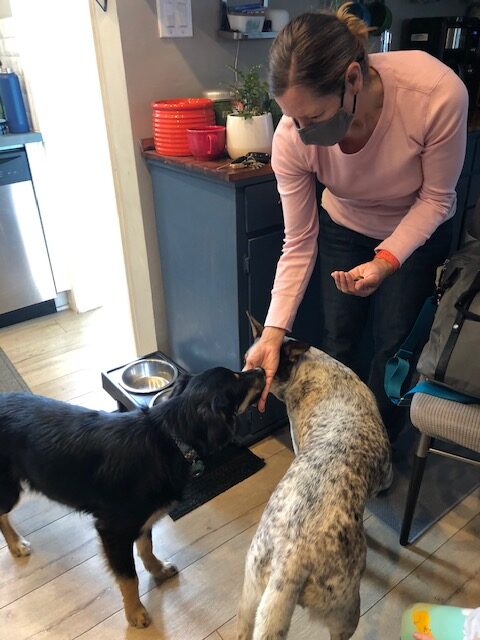 Lettuce, on the left, was feral when she came into Dawg Squad. She finally learned to trust and she loves her new family
Declan, on the left, won the lotto with this new family. Dad is SAH so he will get lots of training/attention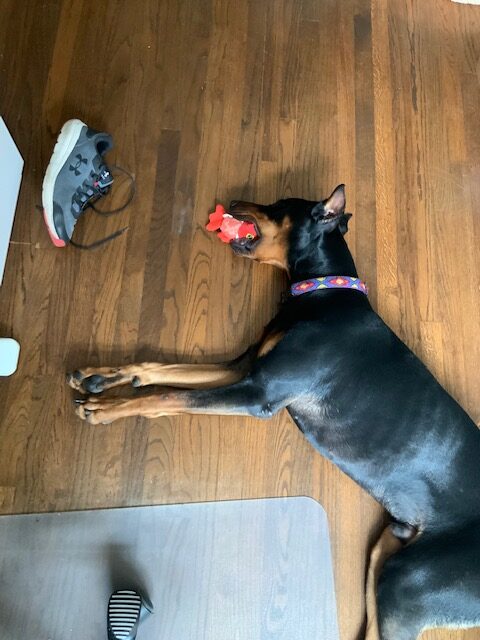 Mango is this family's THIRD Dawg Squad dogs. We love repeat customers!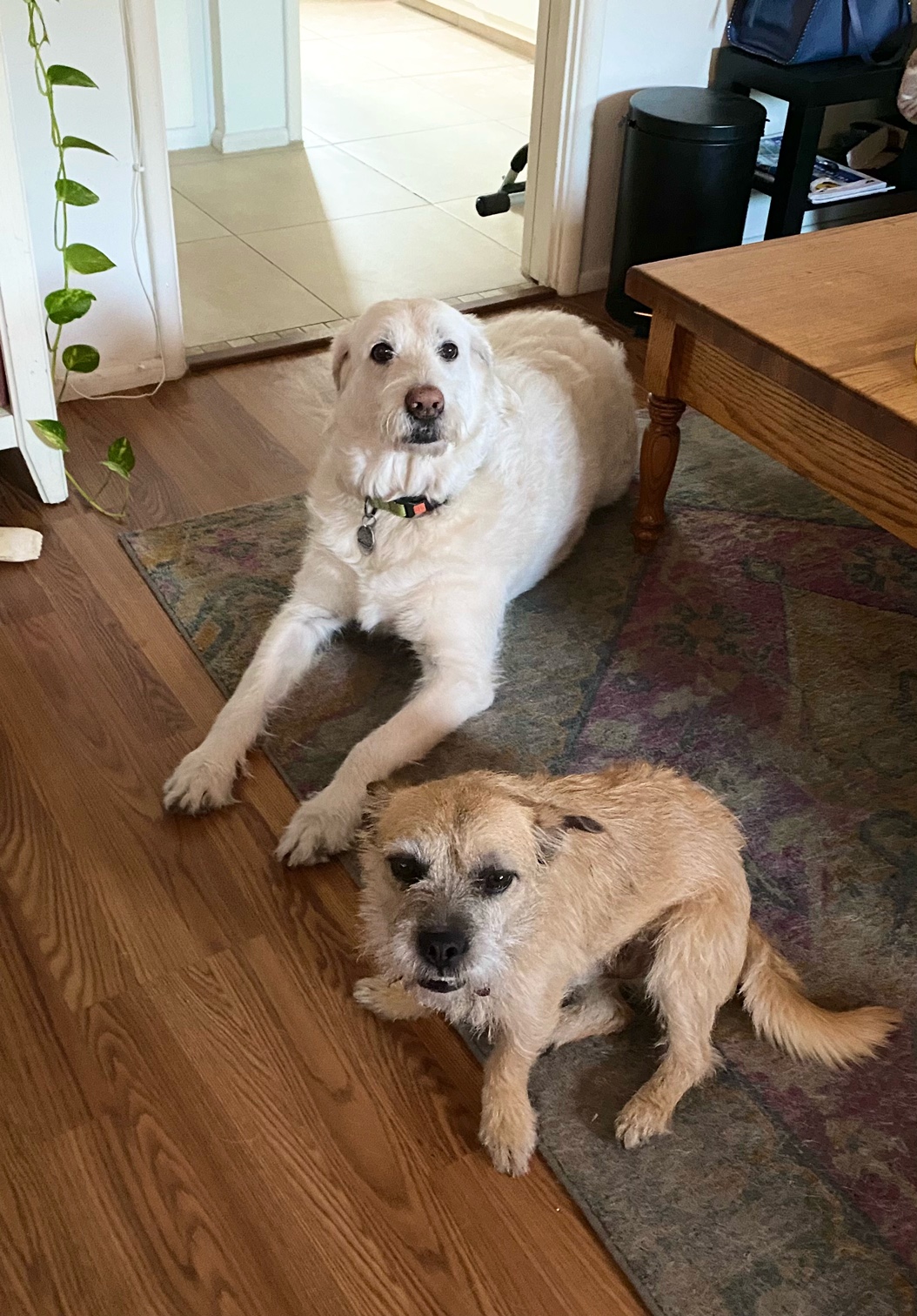 We are so glad that Lucas got to stay in the DS family. He's the little guy in front of big sister Luna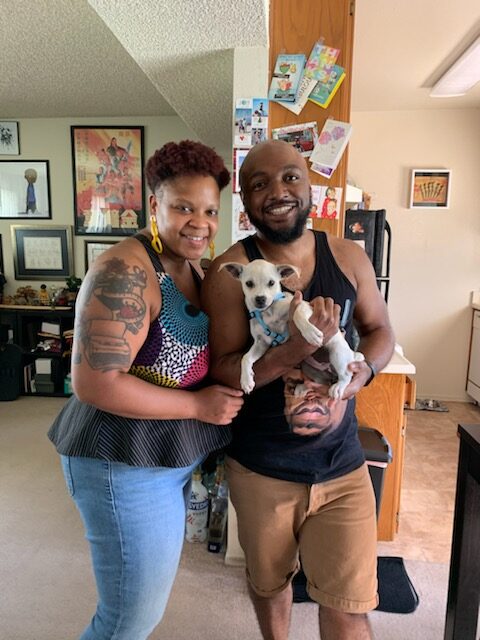 Gloria's mom is a fashion designer. We are looking forward to lots of pictures of Gloria in stunning outfits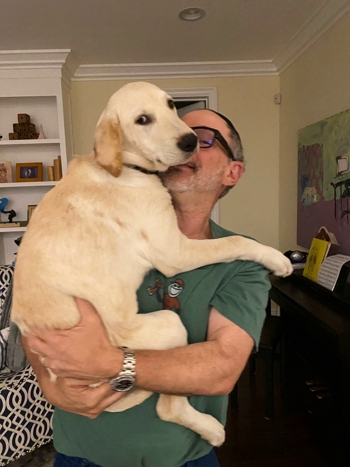 Do you think Paul is going to be spoiled?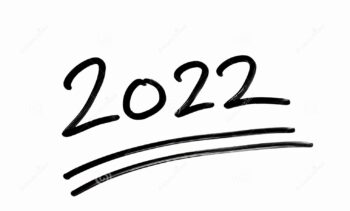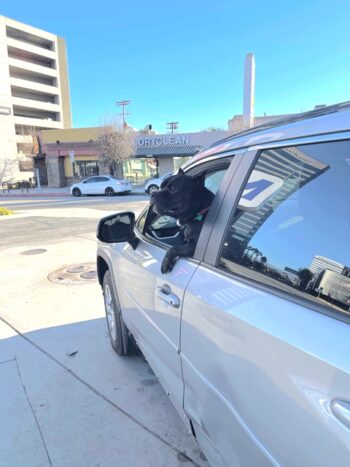 He was hit by a car.....now he owns the road. Love you Cabeza!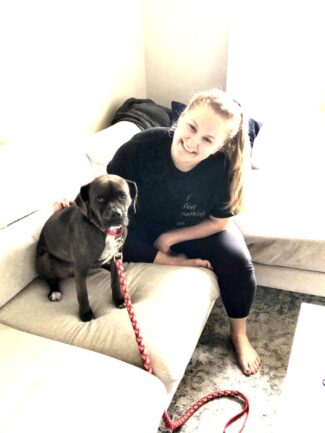 Emmy Lou is going to have a great time with her new people in WLA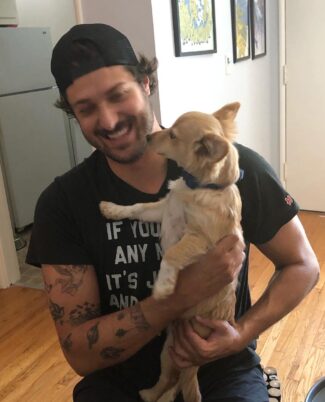 Tiny Gary is going to be a BIG deal in his new home. He had a stack of toys on Day One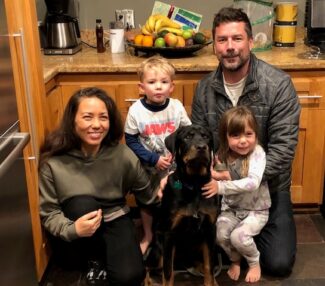 Jason found a family that could match his energy! These kids were ready for a dog!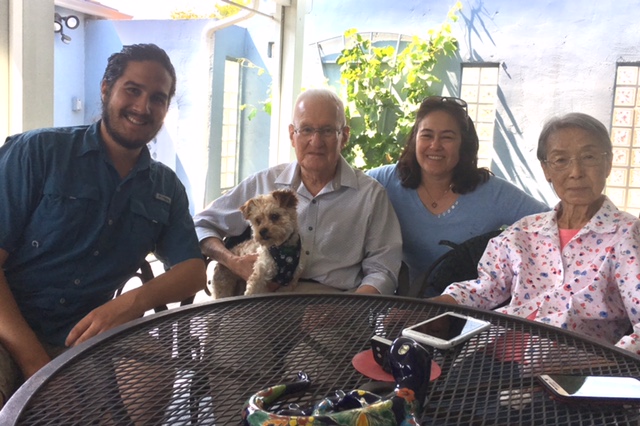 Lagunitas won the lottery when one of our volunteers fell in love with him!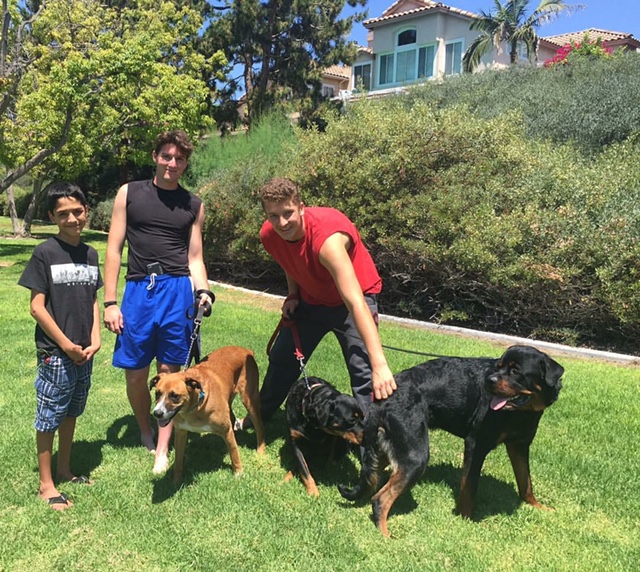 Don Juan is NEVER going to be bored in his new home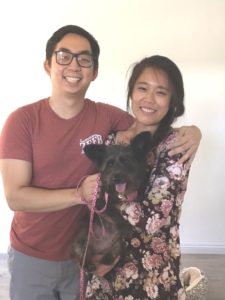 A match made in heaven for Margot!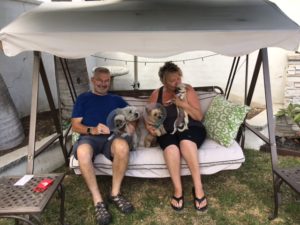 We are so happy that CC and Snickers could be adopted together! These sisters needed each other.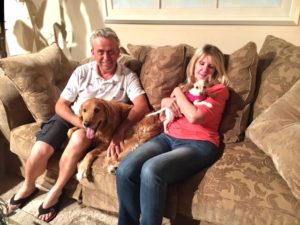 We have heard that Hugo is running the house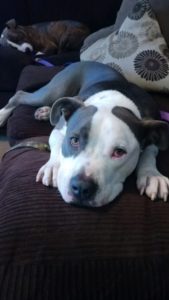 A look of contentment and a sigh of relief. King Arthur will never sleep on concrete again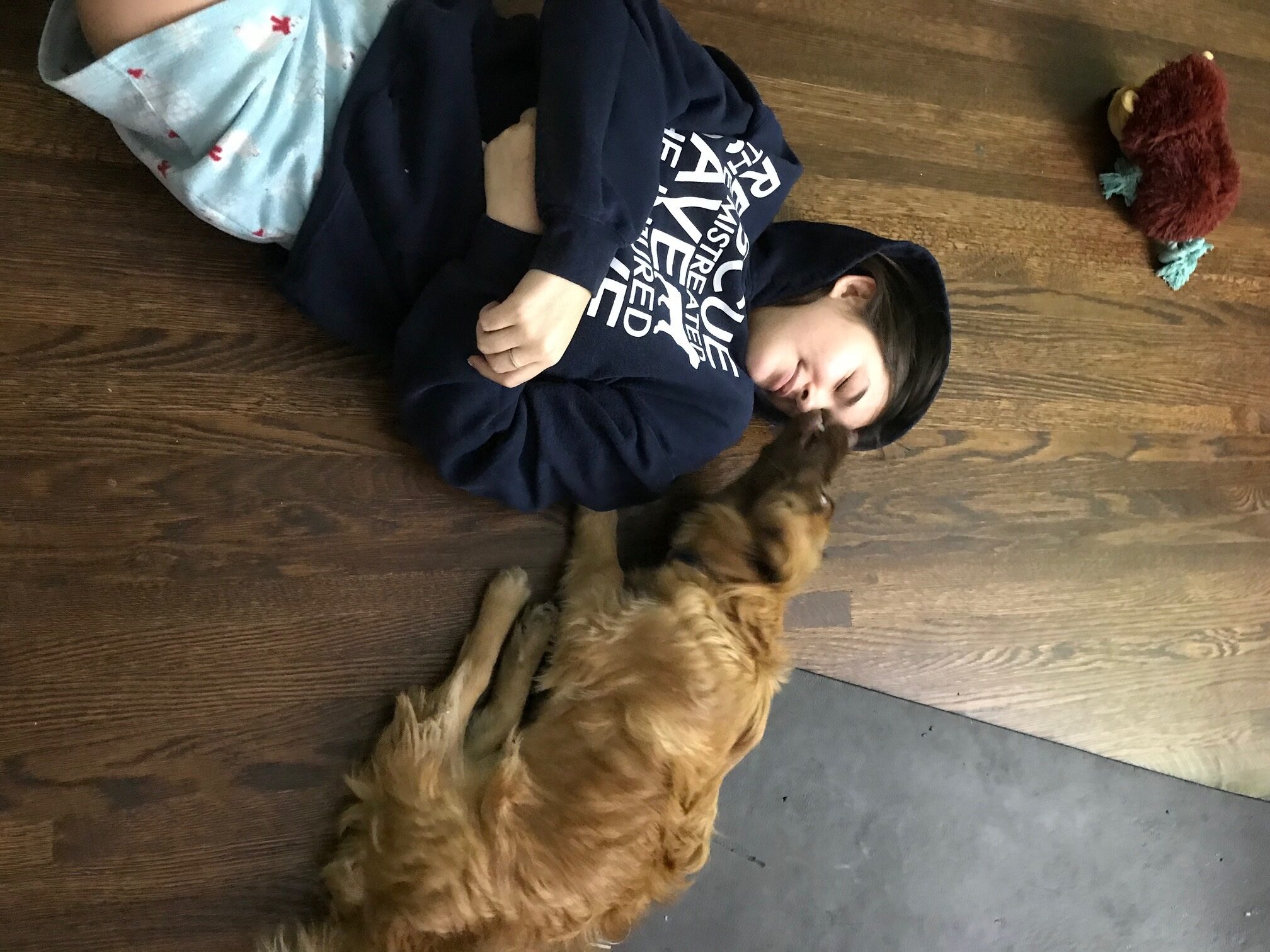 Sigh...we all miss Quigley but he got the very best home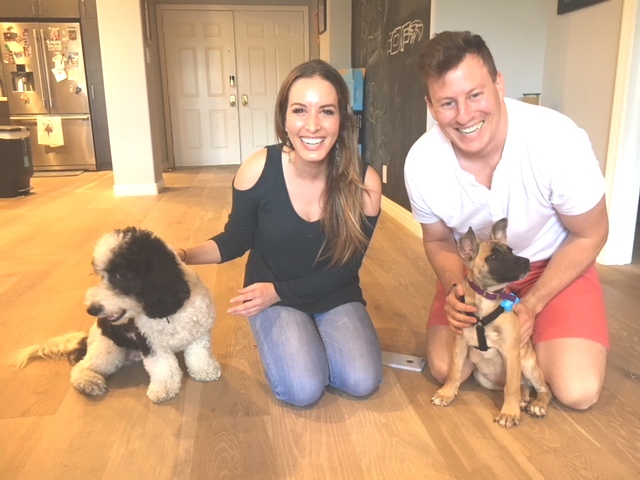 Someone forgot to tell the dogs to look at the camera! Zippy....a new home and a new doodle friend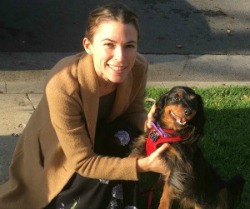 Gio is now living a rock star life. He is one lucky puppy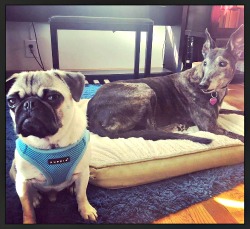 Napoleon has a new best friend....a retired greyhound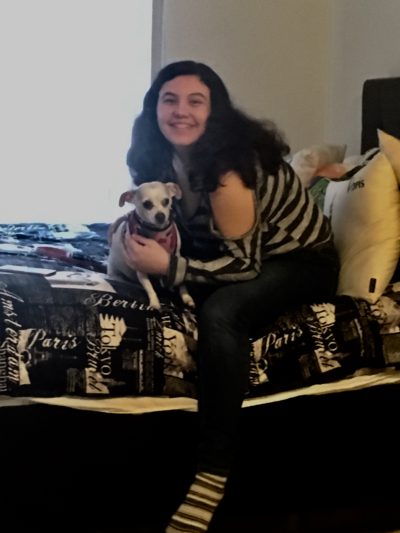 Angel waited over a year for the right person to come along. And now she travels back and forth from California to Texas and is acquiring her own frequent flyer miles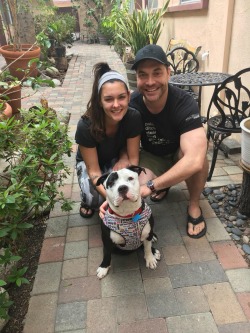 Lilith has a great new Mom and Dad to take her on lots of walks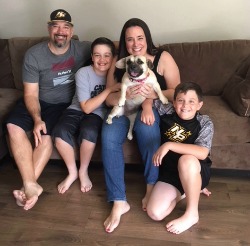 Pamela is going to be kept busy chasing after these two active boys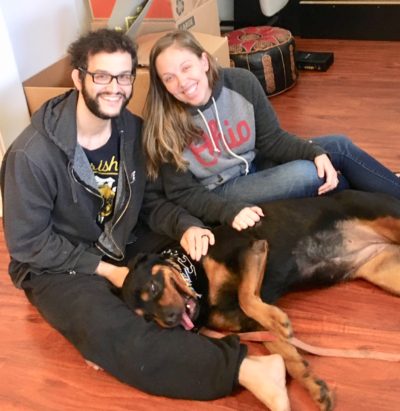 Olympia found the perfect couple who would give her the discipline and love that she needs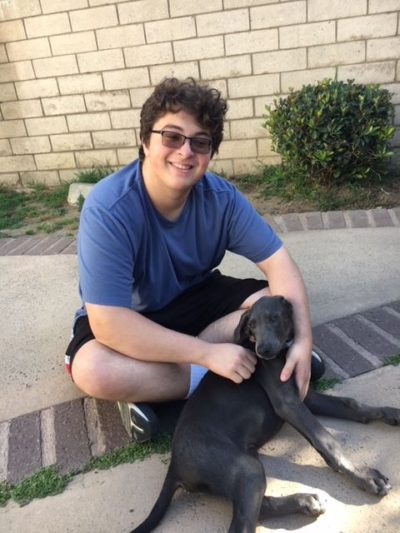 London went front backyard puppy to I AM GONNA BE SOOOOO SPOILED puppy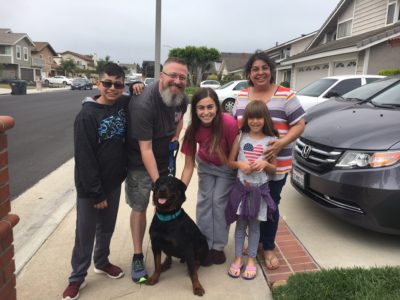 So many people to love. Lucky Tango!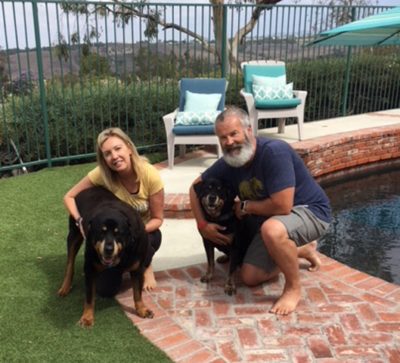 JERRY, JERRY, JERRY. He found such a good home. Cheers Jerry!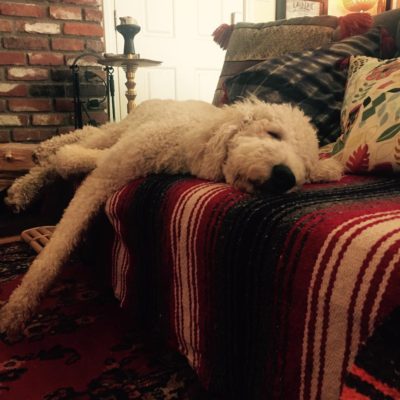 I think Renny is there to stay. The couch is his!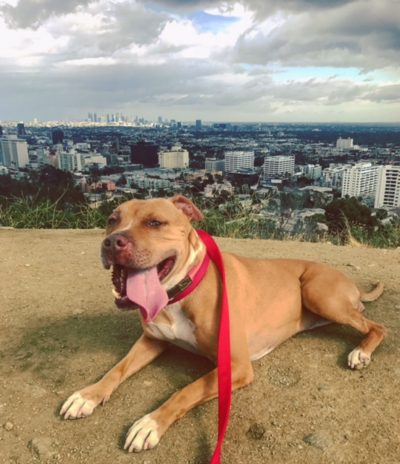 Amber is at the top of the world! She has a great new home with two other dogs her size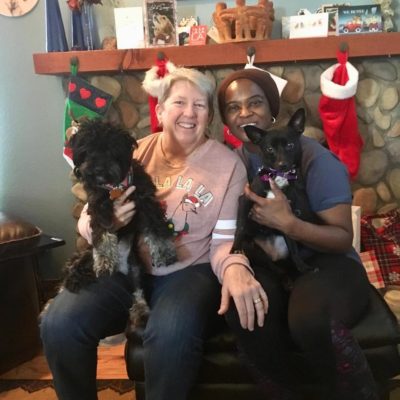 Derek now has two great Moms and a bigger (littler) sister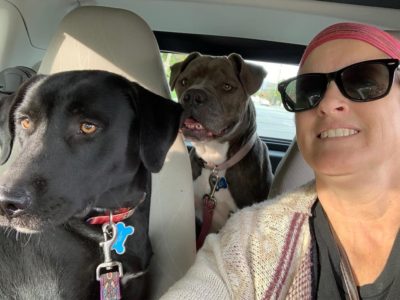 Dublin not only has a new family, she is on her way to meet some new friends!!!!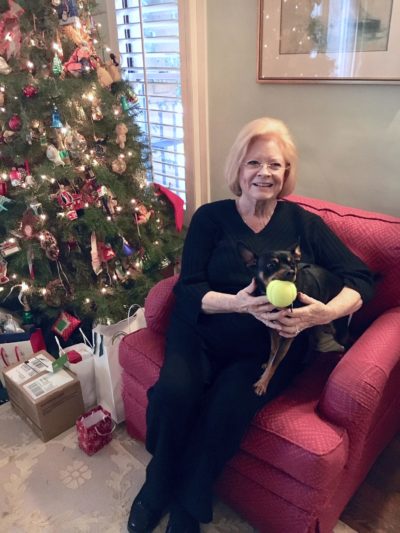 If Artie could write, he would've written a description of his perfect home and THIS would have been it!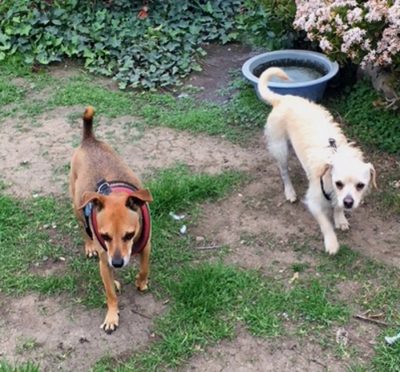 Boop (the pup on the right) found a home with a pup as active as he is!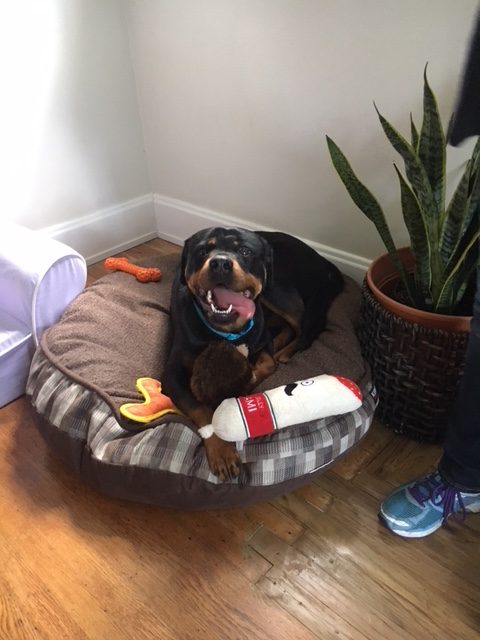 Raya is living it up with a fabulous new family who had a bed and a box of toys ready for her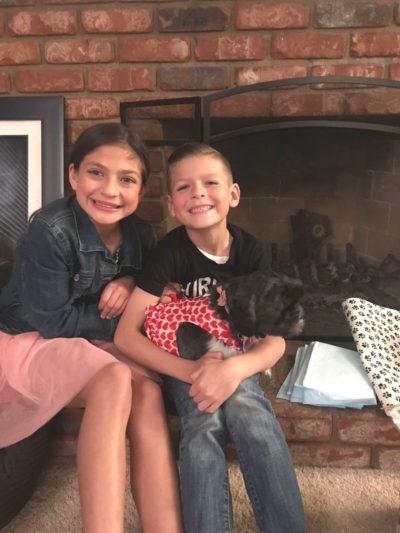 Our Shih Tzu Holly could not have found a happier ever after home. These kids were surprised when they came home from a Valentine's Day lunch to find her there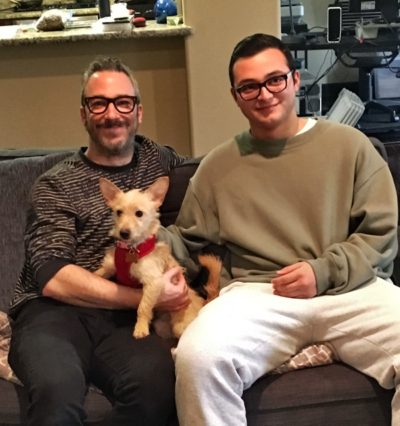 Torie had a hard life before she came to us. She will NEVER be hungry again with this lovely Dad/Son combo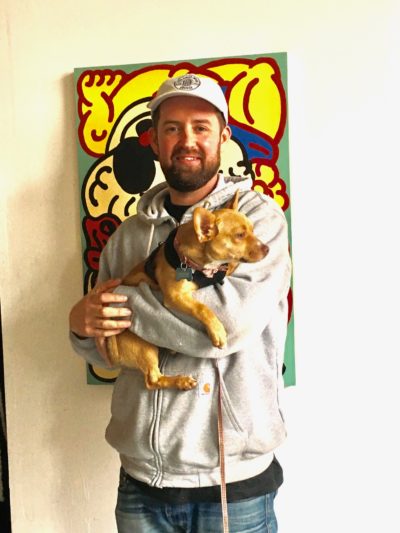 Wendy immediately decided that Kevin was going to be her Dad. It is a super strong bond that will last forever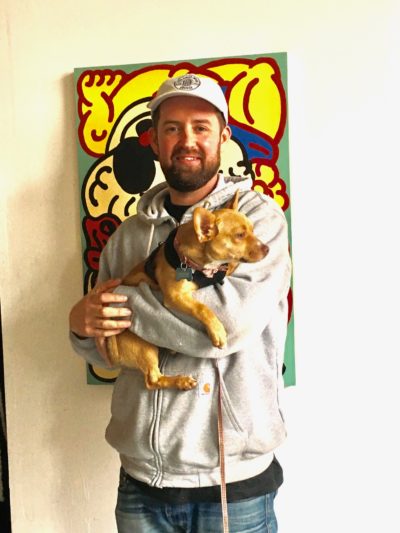 Wendy immediately decided that Kevin was going to be her Dad. It is a super strong bond that will last forever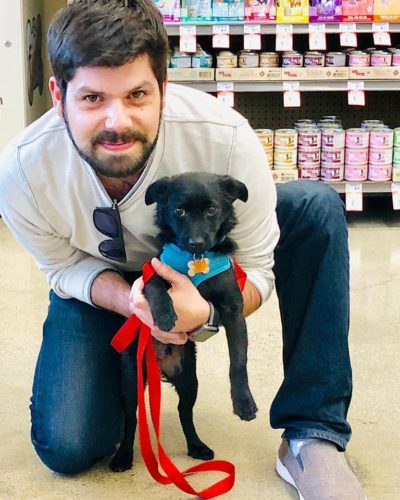 Amos is going to help his Dad in his law office. Moving on up Amos!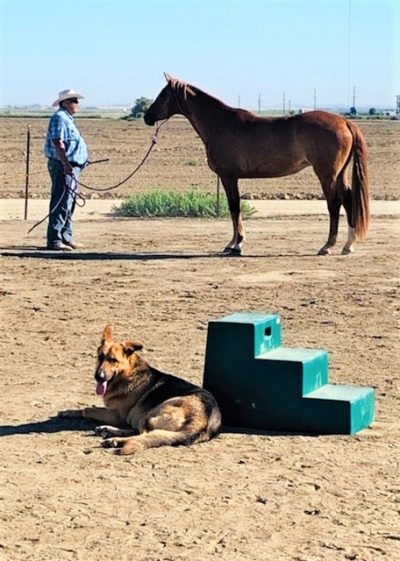 Colonel went from being homeless to living on a 5 acre horse property in Bakersfield. He is LOVING his new life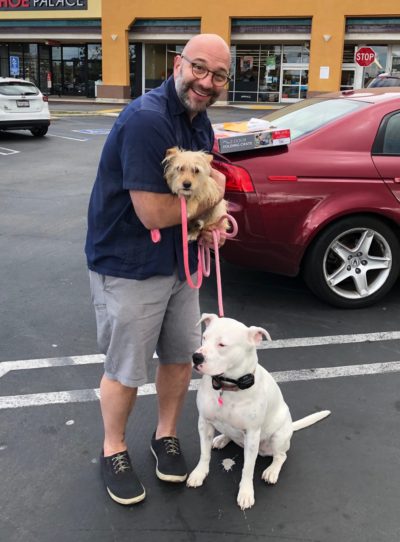 Vivian is really happy she got adopted by Matt, Peppur and Molly. Really....she is. 🙂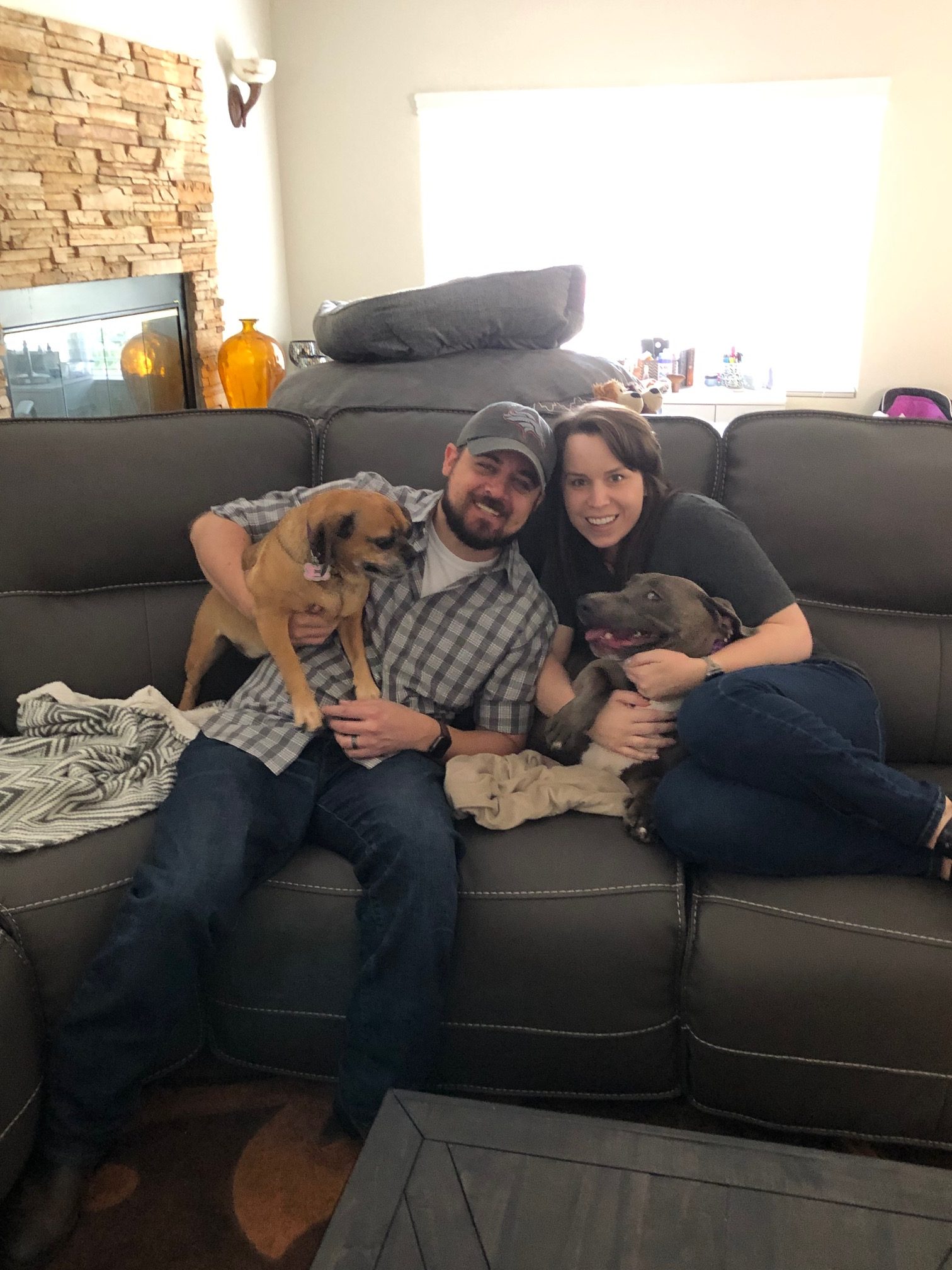 SO many people wanted this silly beagle/basset/pit/hound mix. Earl chose Jared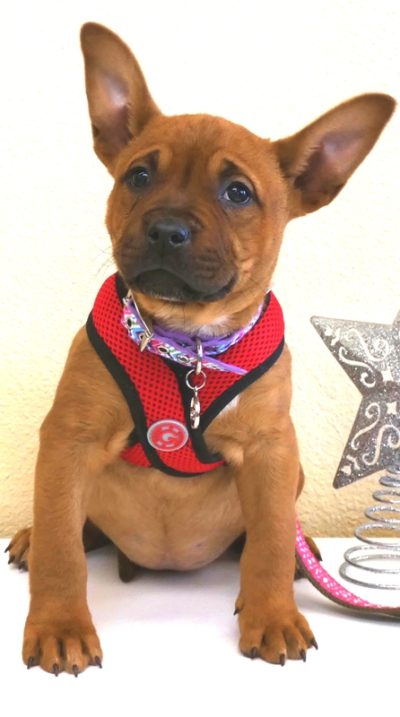 Rain is with an amazing family who was not available for a photo shoot.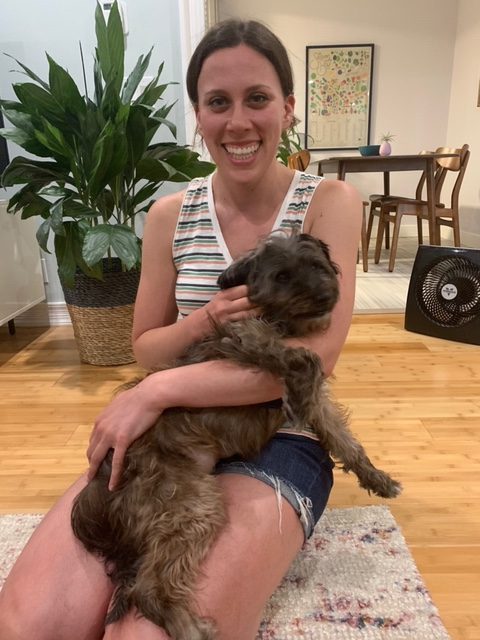 Virgil is another escapee from living in a van. He is going to be spoiled for probably the first time in his life. And this boy LOVES his walks!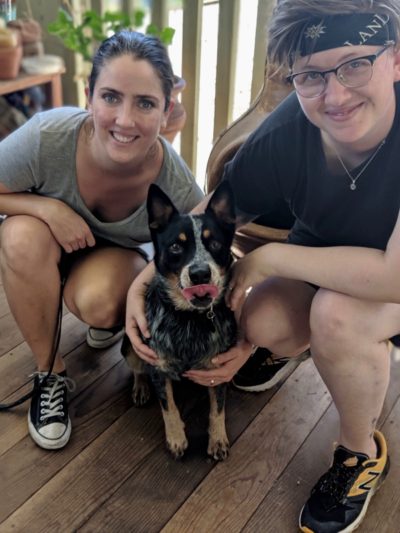 Nibbler is going to go on the road with this drummer and her partner. Maybe you'll catch his next show?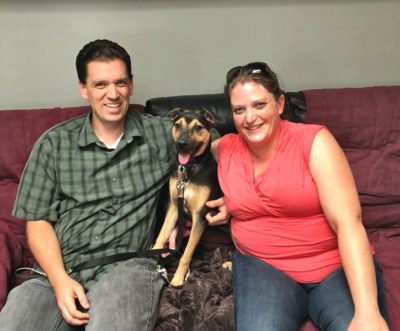 Churro finally found what he was looking for.....a perfect home with a couple who would treat him like a king.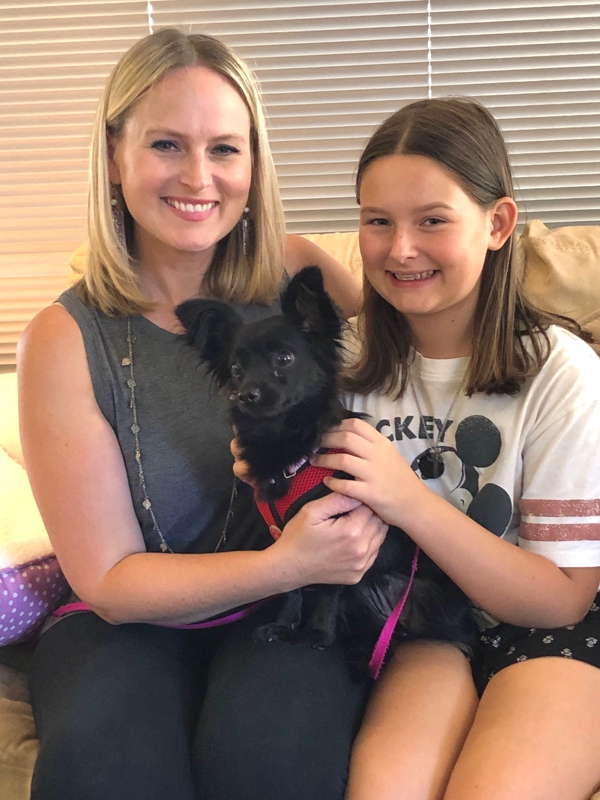 Little Miss Poppi is going to be quite spoiled....and we are ok with that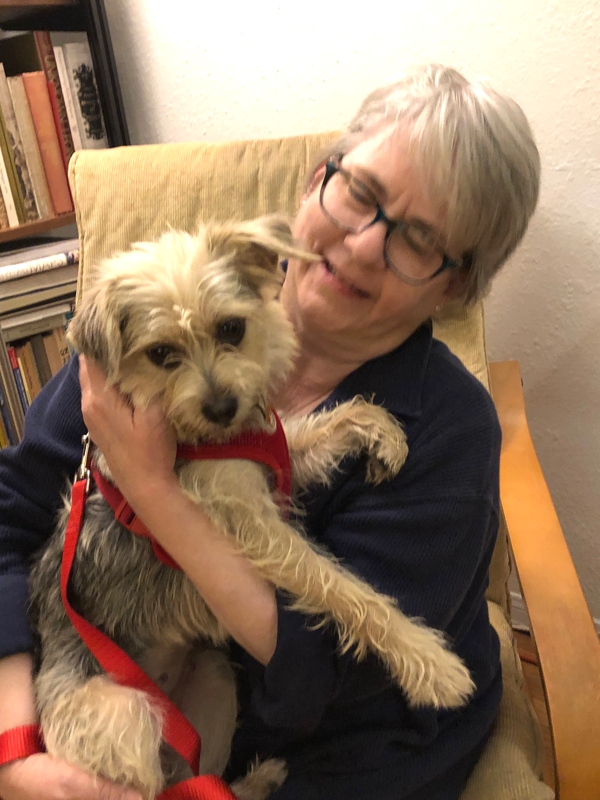 Manuela is over the moon for Luna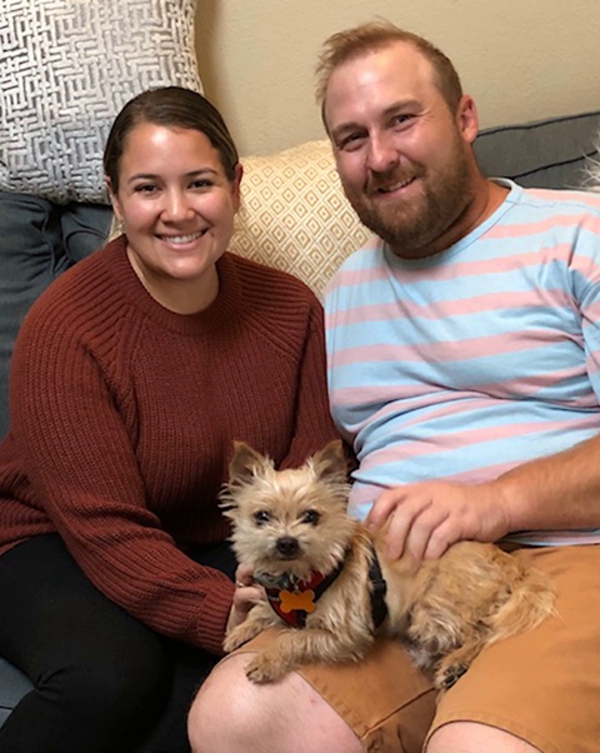 Ziggy is going to be bi-coastal! Lucky puppy. Get those frequent flyer miles Ziggy.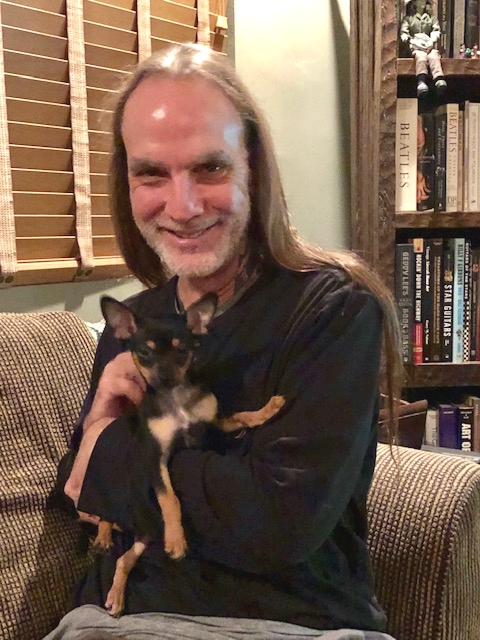 Raki found his way to a Dawg Squad friend's heart.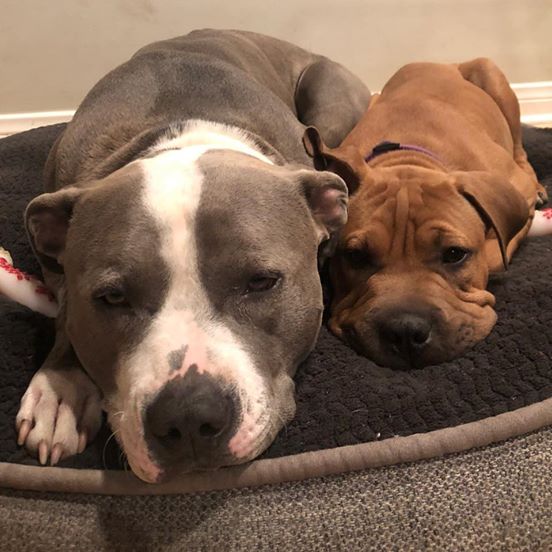 Another previous adopter came back for seconds!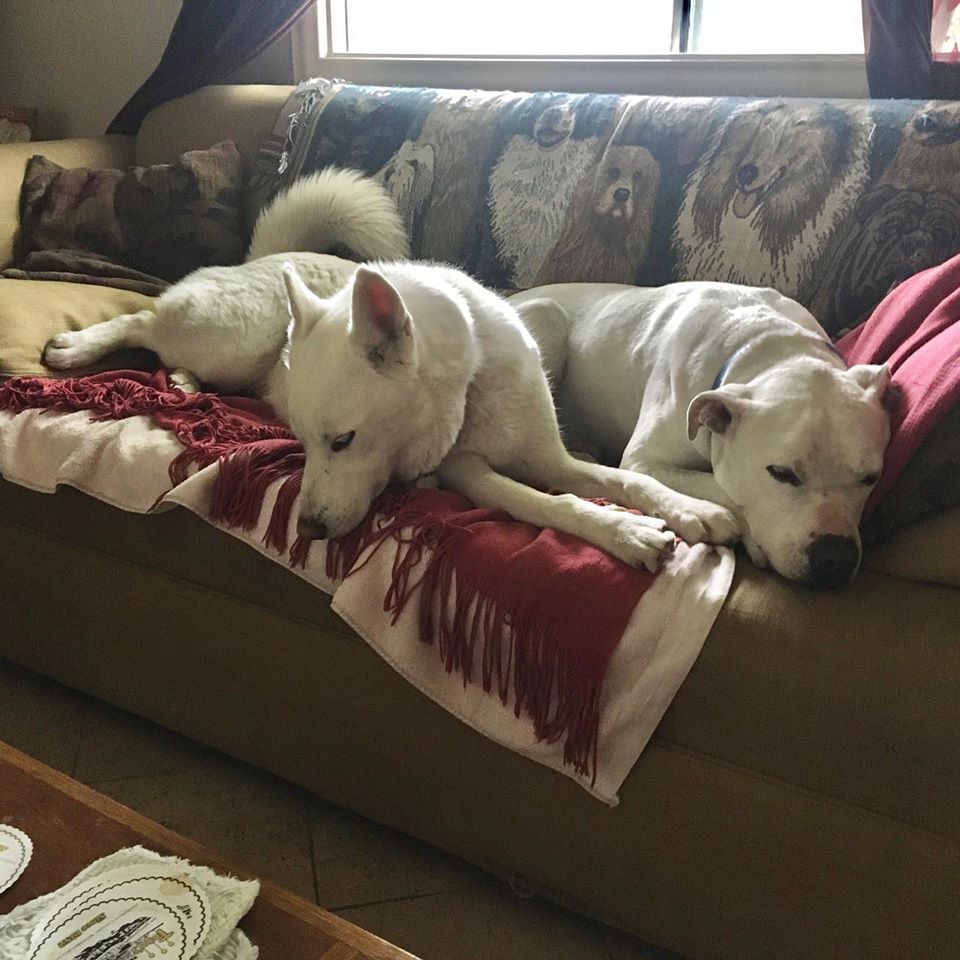 Dani! She went through so much and waited so long but it was SO worth it!
Pudgy little Drew is going to get some exercise in with his new Dad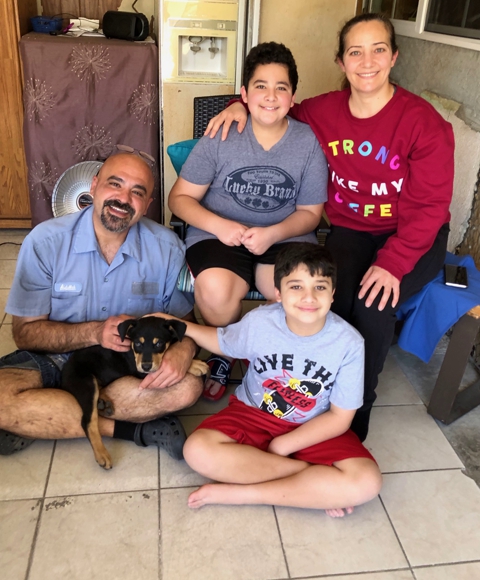 James got a fabulous family with lots of Rottie experience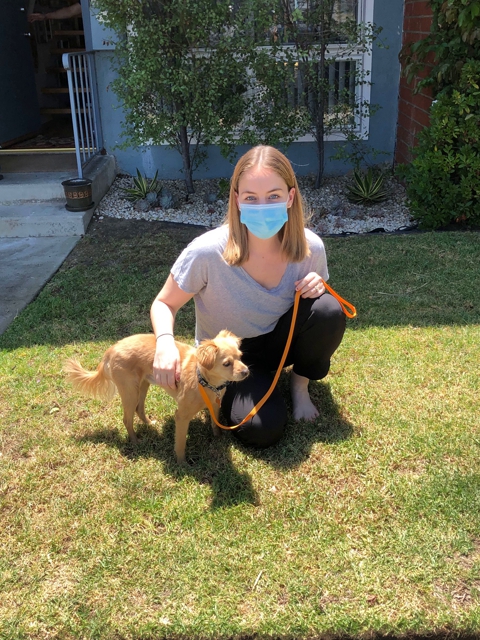 Tommy's going to have a nice life down in Playa Vista. Beach baby!!!!!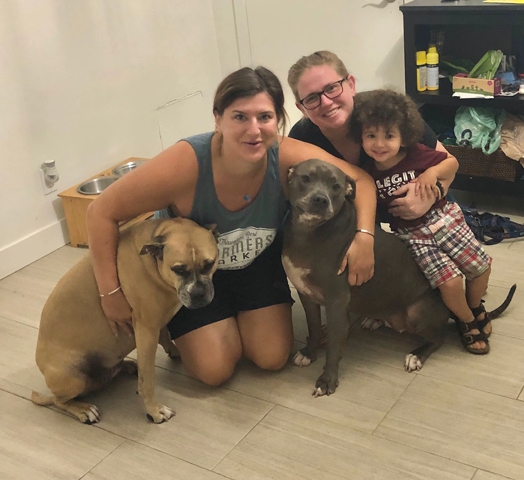 Natalie is going to have many adventures! Thank you for adopting her as your sister Quinn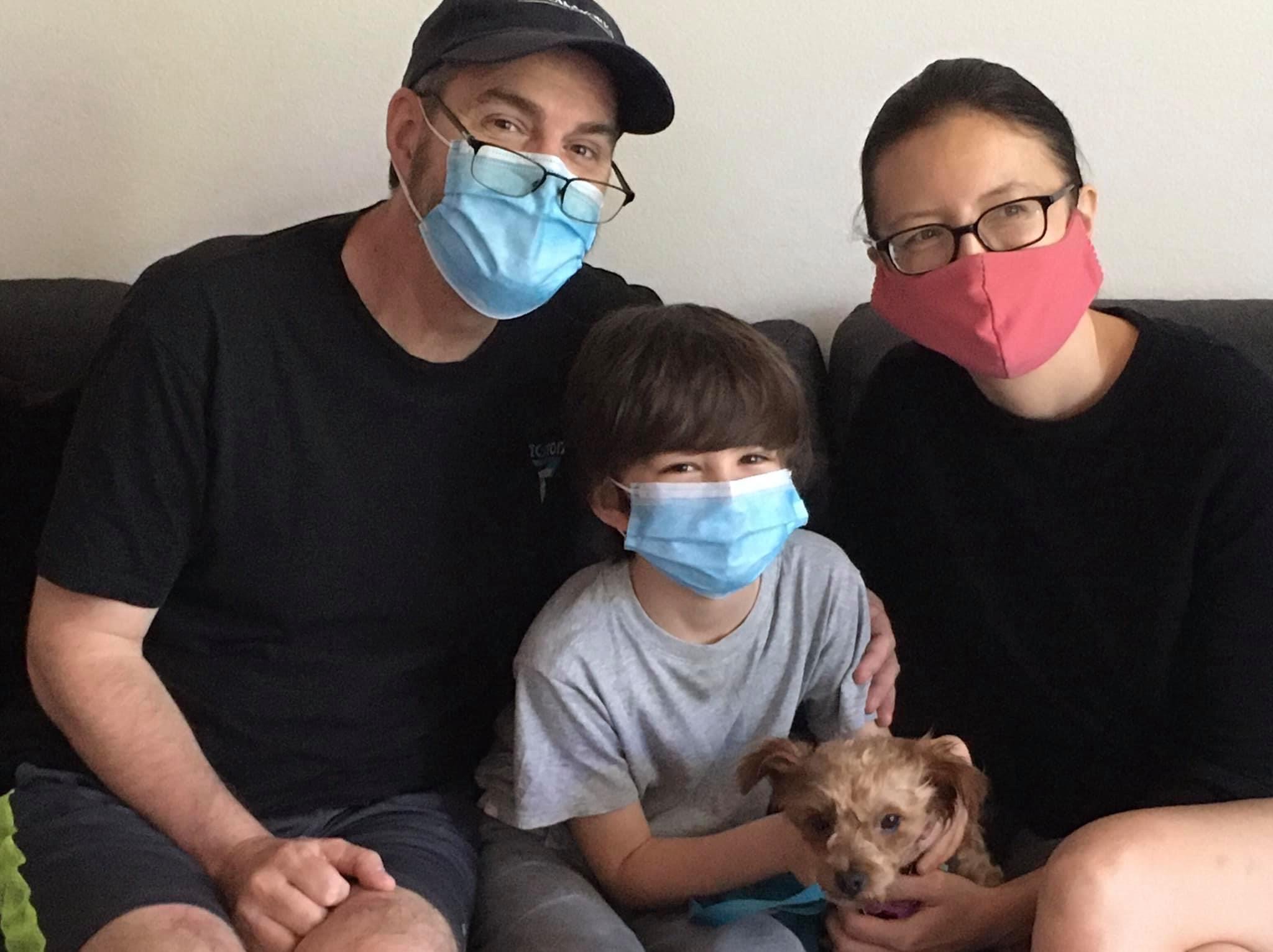 Usher is going to be very spoiled by his new family. Every boy should have a dog!
Pavlov wanted an active family and boy! He got what he asked for. Have fun Pavlov! Send us pictures!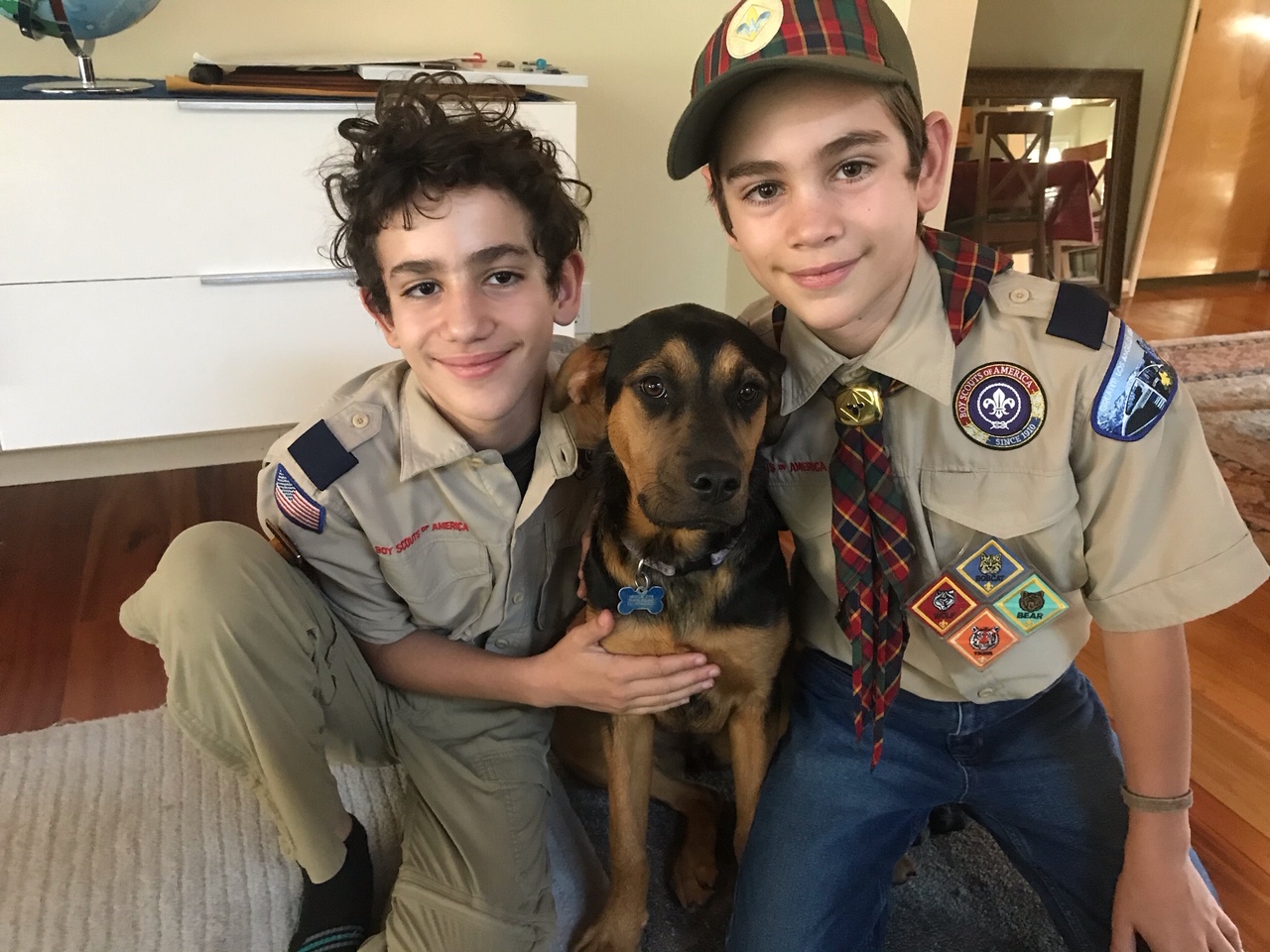 Joanie was shy and quiet until BAM! She met her adoptive family and she came out of her shell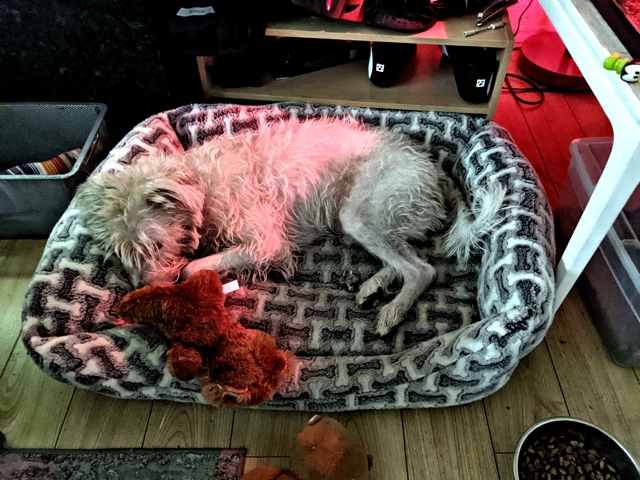 Everyone had given up on Jordan. He bit, lunged, and was generally horrible. Until he met David. Dang...not crying...nope!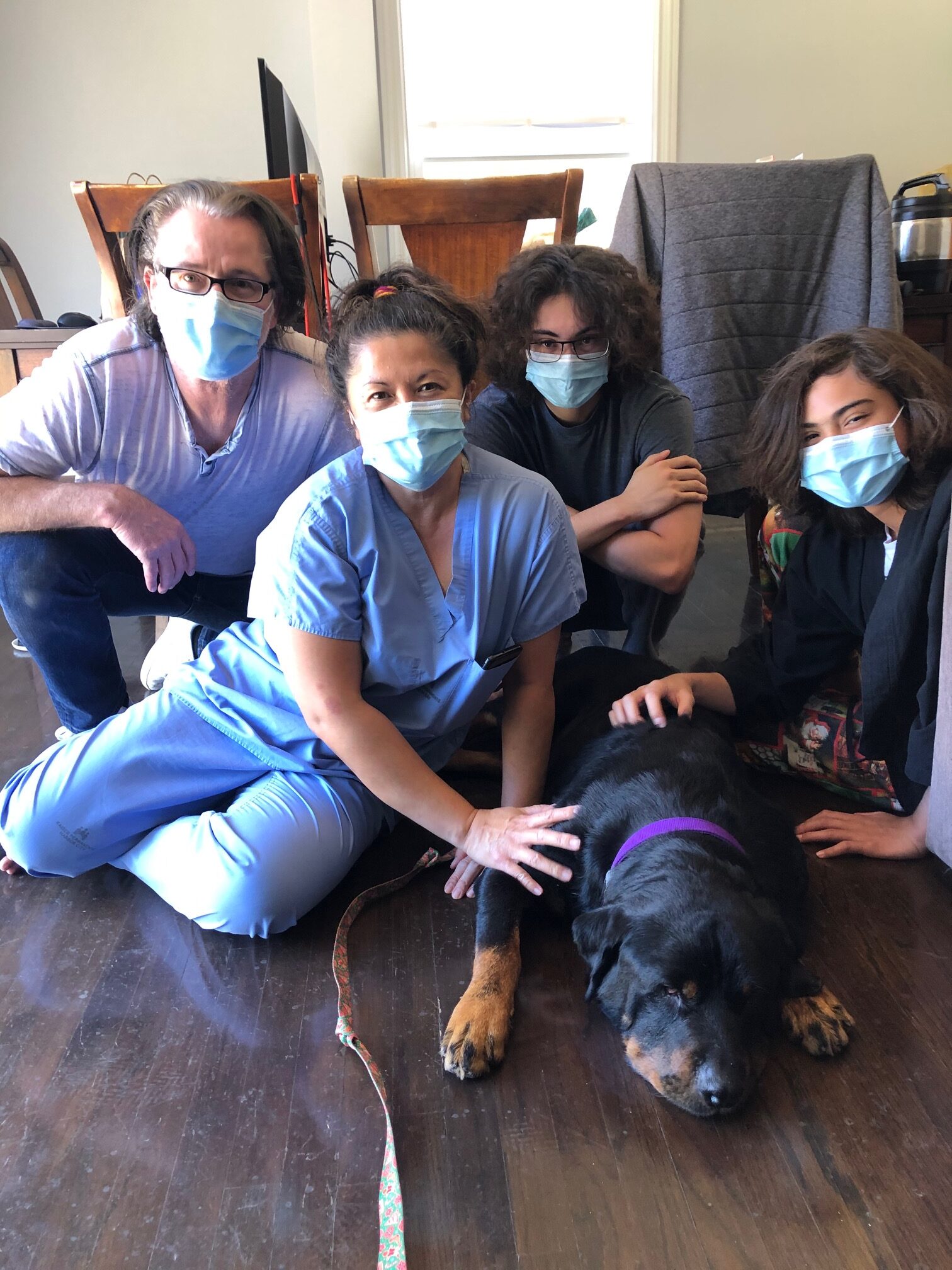 Lyle won the Lotto with this very experienced Rottie family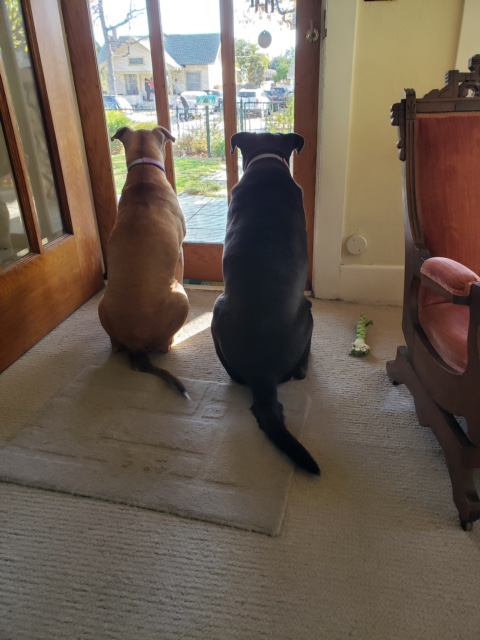 No words needed. Luigi (left) with Dawg Squad alum Hudson. A perfect match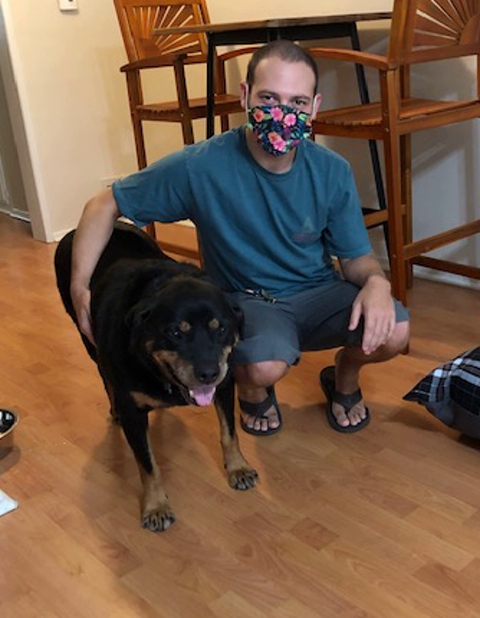 They were both single and ready to mingle. A perfect match for Rona!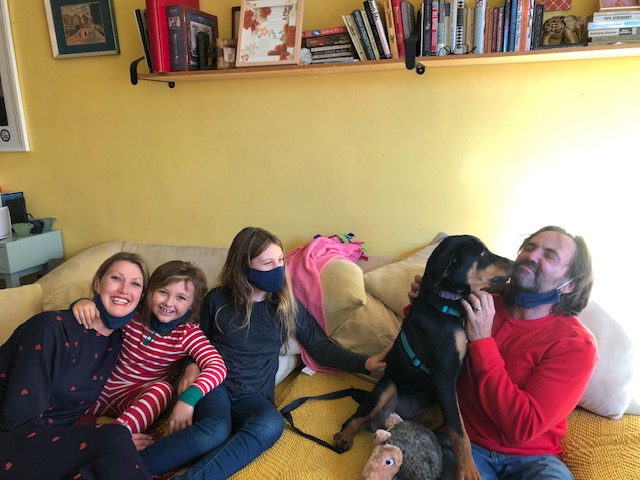 This family was exactly what Georgia needed!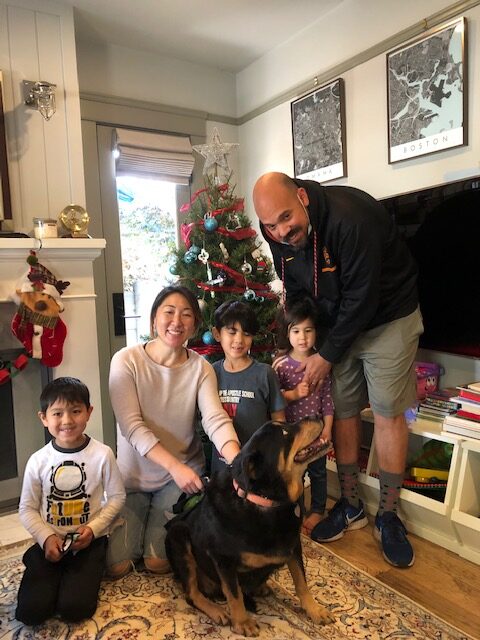 Best Christmas ever for this family and Stacy!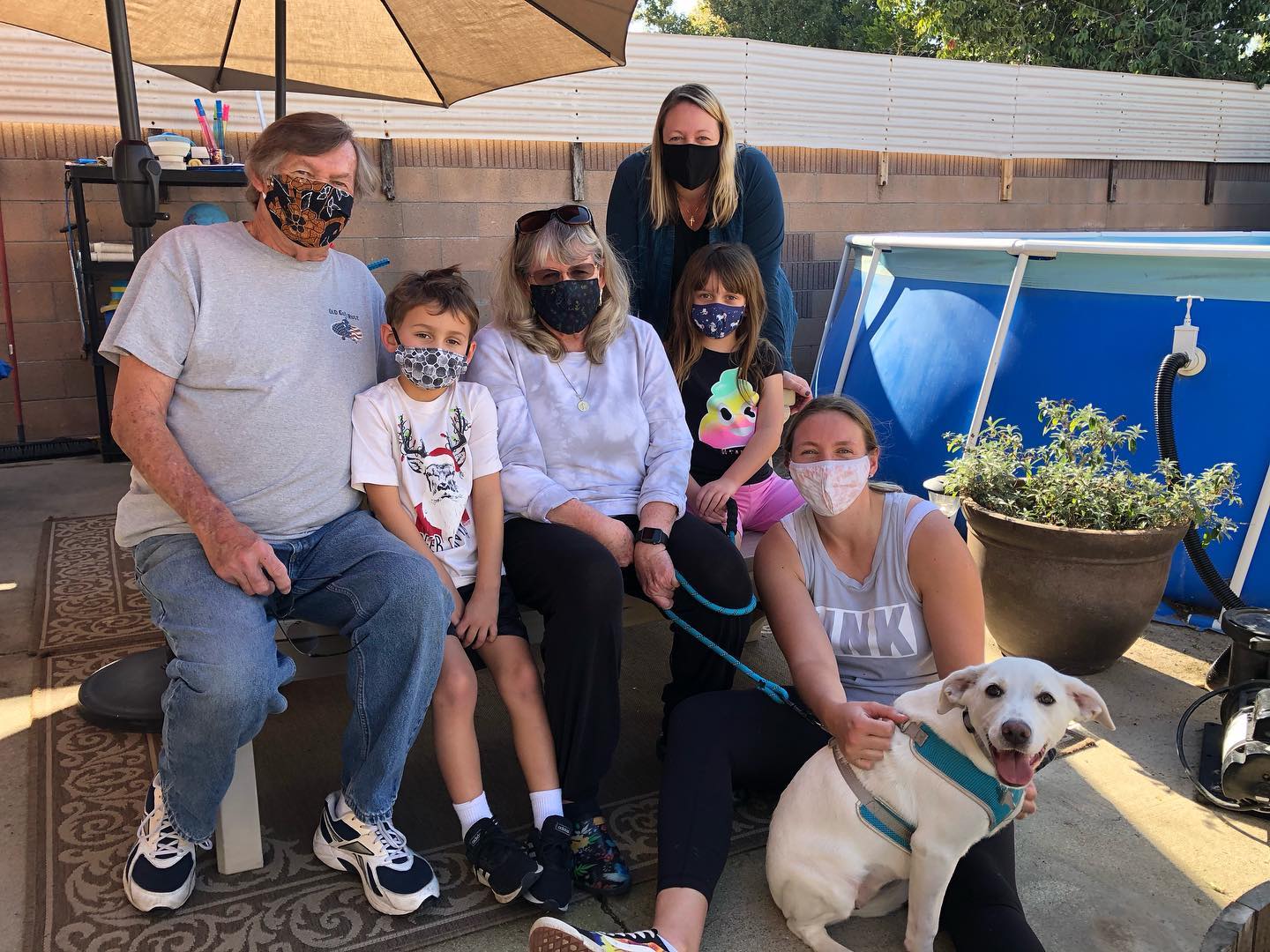 Heidi needed this large family to keep her busy!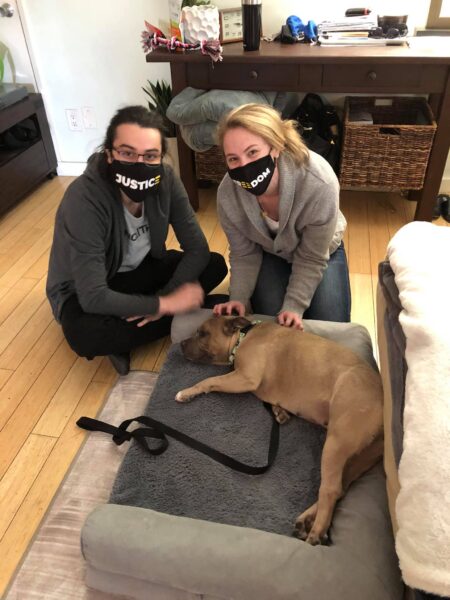 Charity is going to love the activities her new people have planned for her!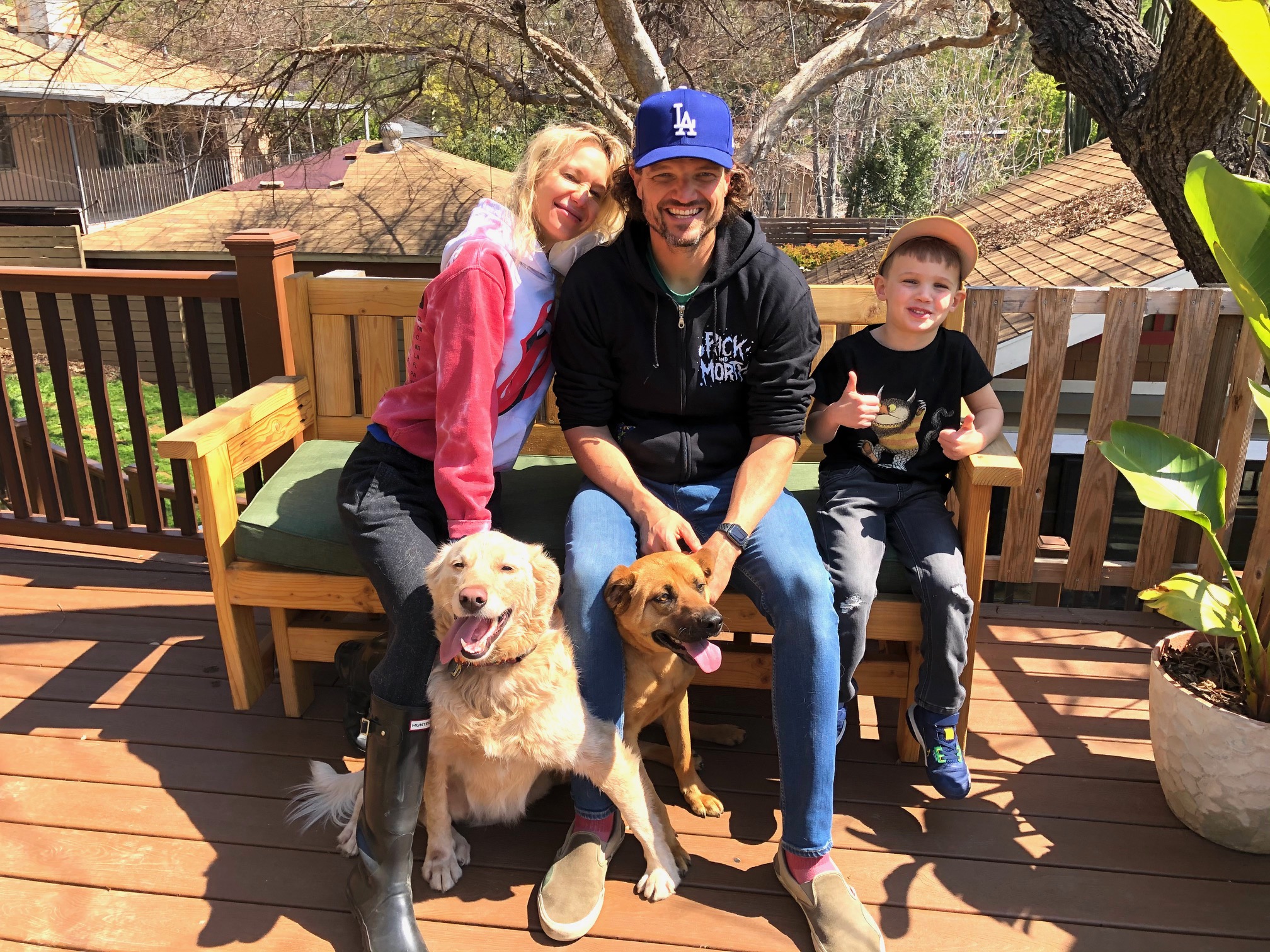 Mozart met at least a dozen families before he chose Matt He chose wisely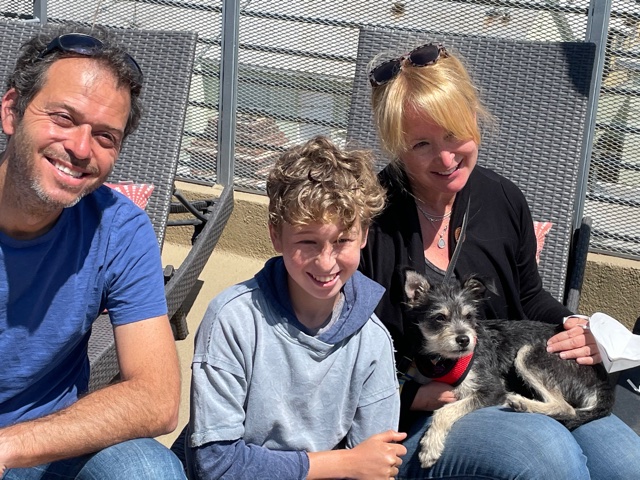 Quinn is going to be a beach pup!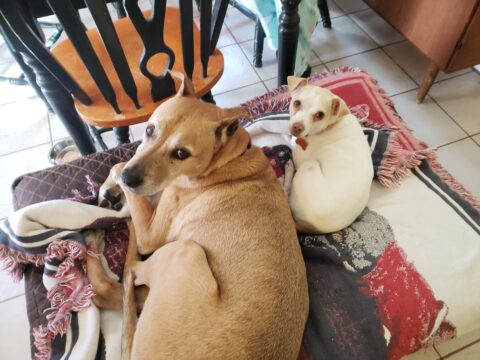 Little Norman found his nitch in a cat rescuer's home. He's super happy.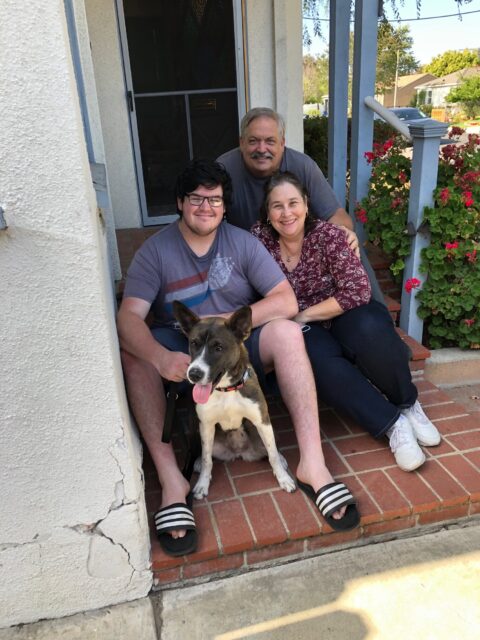 Jamaica chose her family. And it was perfect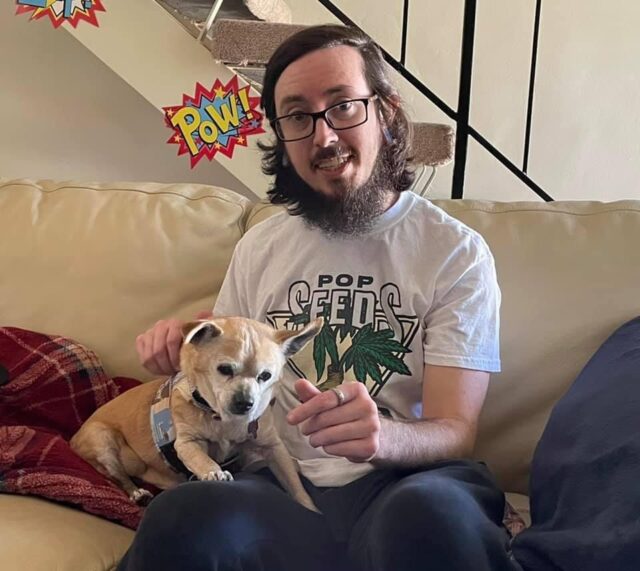 Our little old man Shelby grabbed this young man's heart. So awesome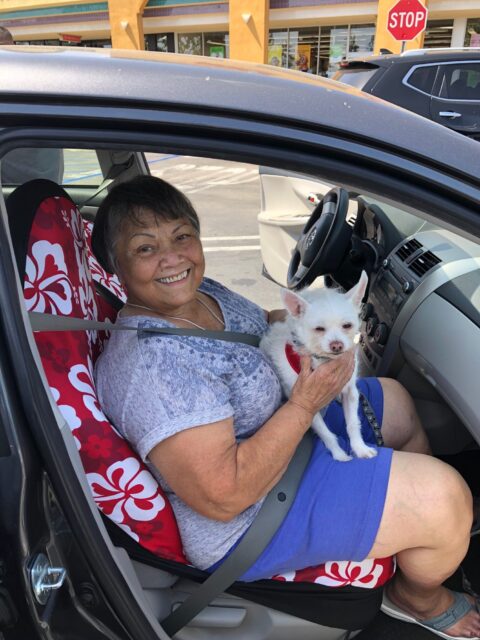 Trudi, now Bonnie, hit a double jackpot. She will also be a client of our dog walking service, We Will Walk You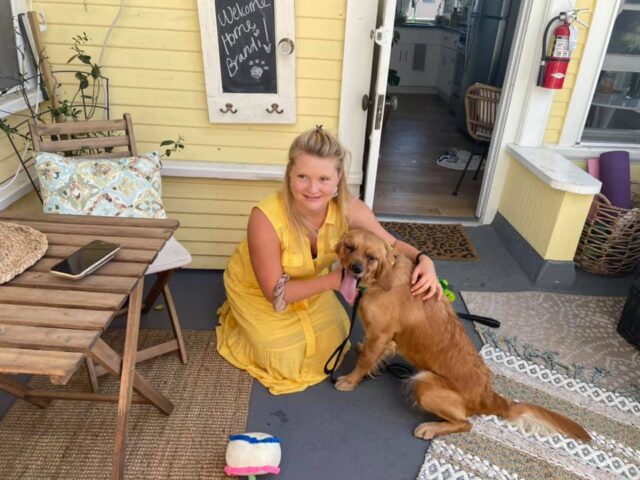 Brandi was born with a cleft palate, which we took care of. Didn't bother this young lady at all. She fell in love with this gorgeous dog with the goofy grin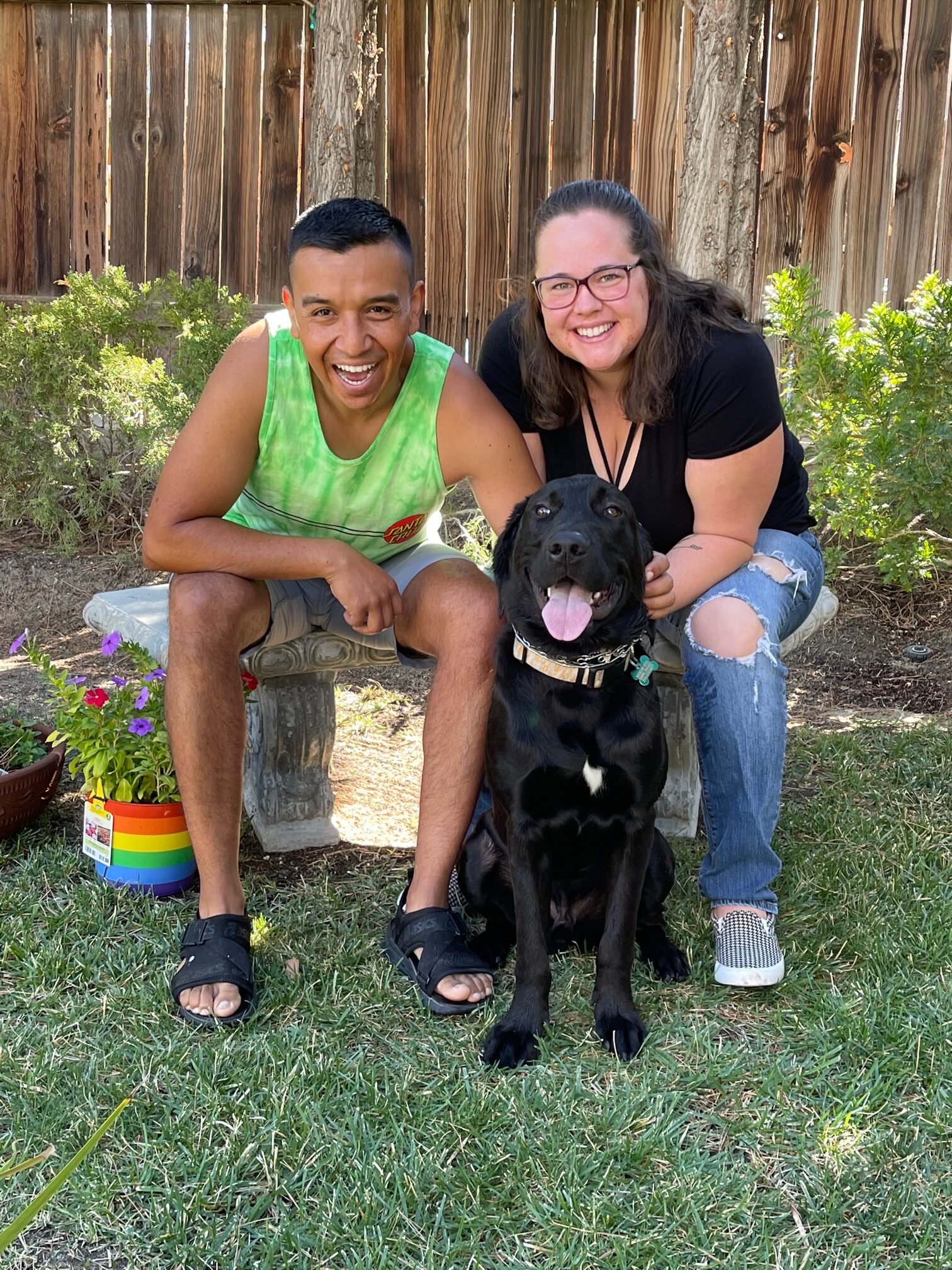 When we say Ringo found the perfect home we are not kidding. This shy, reactive dog took to Omar immediately and we knew he was going to be fine.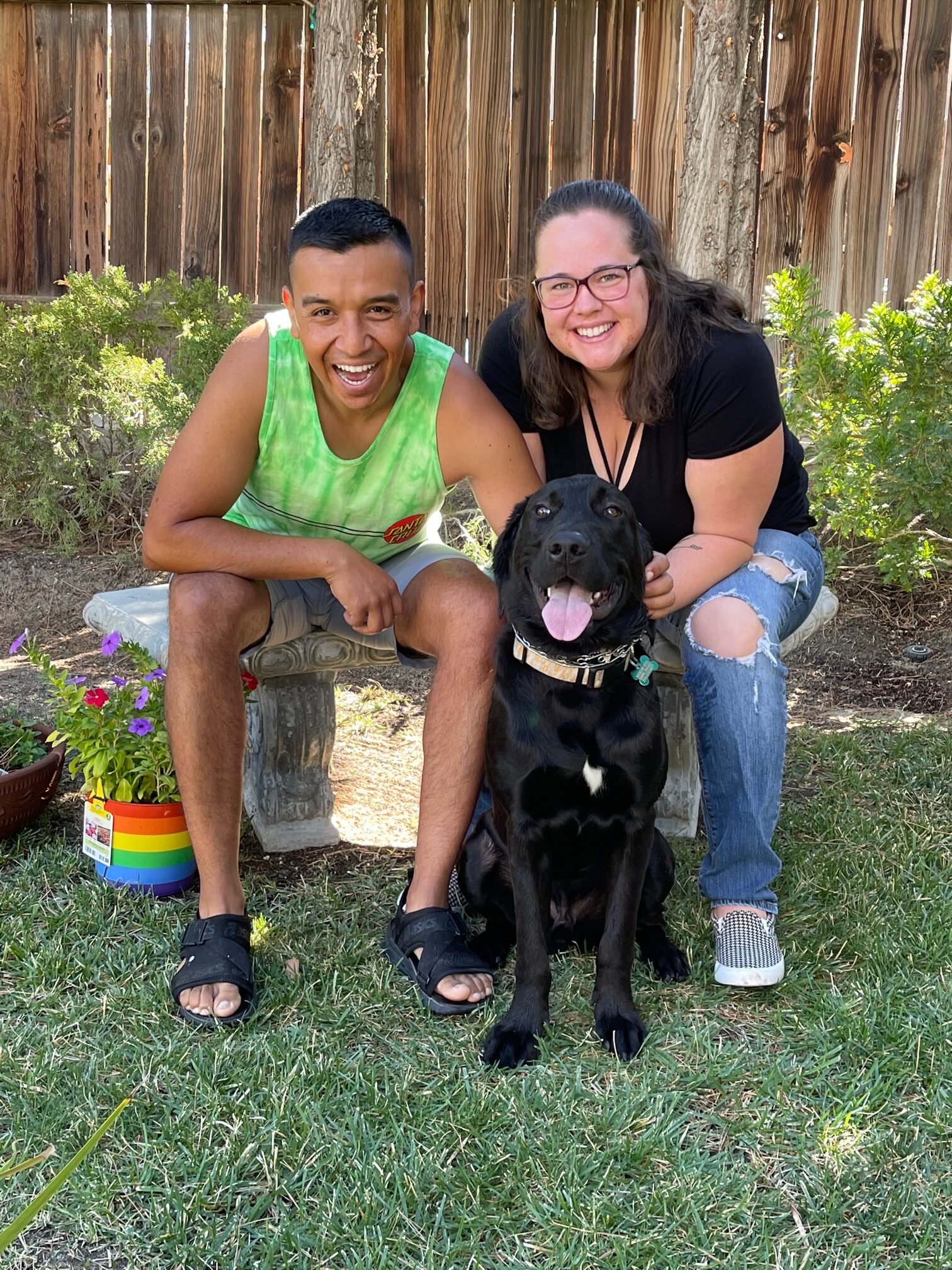 When we say Ringo found the perfect home we are not kidding. This shy, reactive dog took to Omar immediately and we knew he was going to be fine.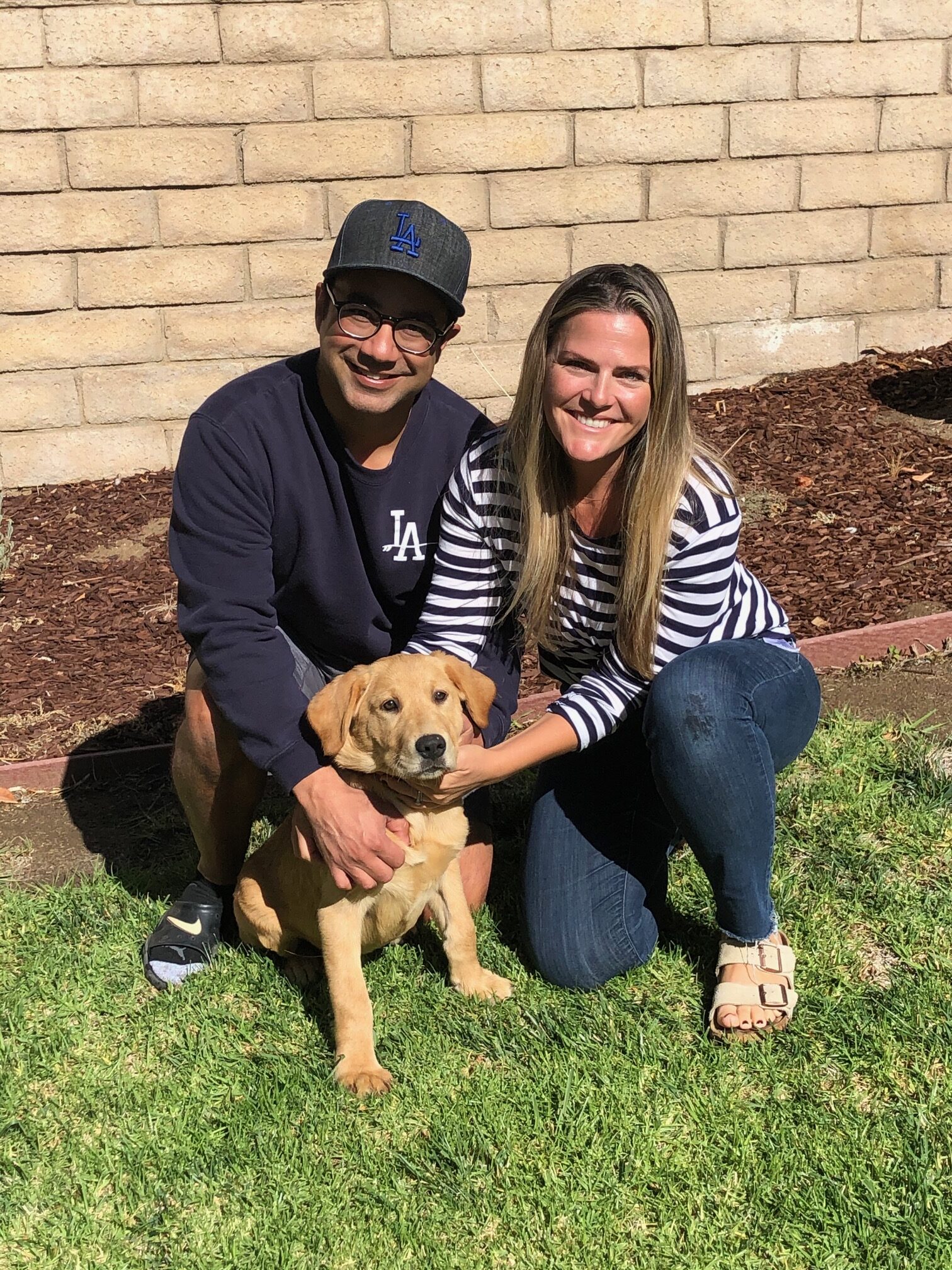 Peter is going to have a fun life. There are two boys in this family (they were at school)
Pecan will never be bored
Darla is living the good life on the water in Marina del Rey!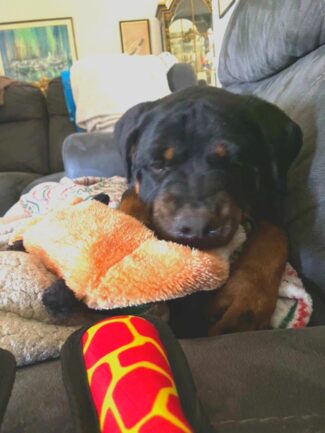 Yes Idina! All the toys are for you!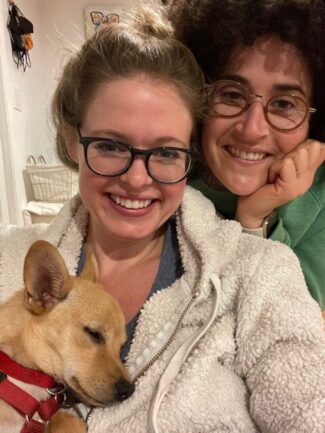 Foster Success! Fred's fosters just could not part with him.