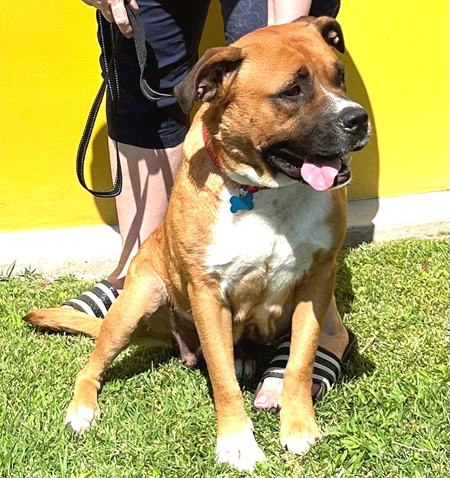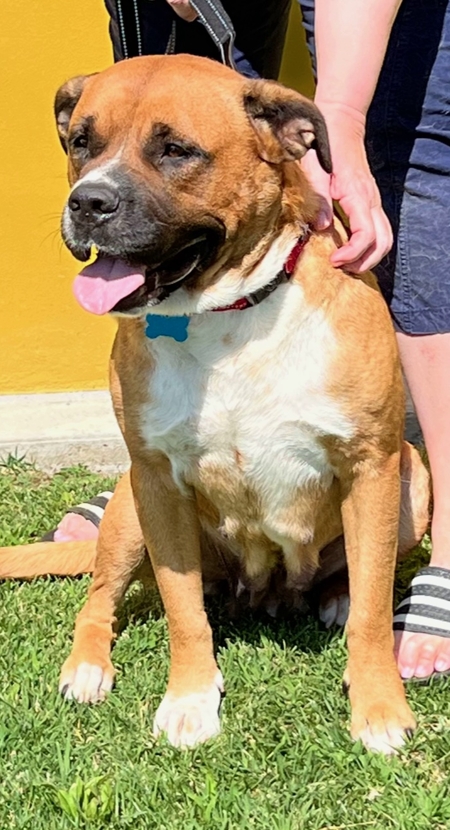 Uki
This sweet lady was brought into the South LA shelter on 7/11/23 and spent each day huddled in the back of her kennel run shaking and well….just miserable.
And then one volunteer decided not to give up on her….and she coaxed Uki out of her corner and into the play yard. And it was the day our founder happened to be watching the dogs in the yard and she just knew Uki had to come into the Squad.
Uki has come out of her shell and is just a kind, sweet, smart dog. She walks nicely on leash and is quick to learn commands. She loves people and snuggles up quickly – so yea, she's a little needy but it's super endearing.
Uki obviously has had a few litters poor thing. But never again!
Loves to snuggle and sit on your feet
Takes treats very gently.    It's almost like she is thanking you for the cookie
If you are looking for a low key, loving dog….look no further. Just go to the link below and start your new life with an awesome dog.
And if you can't adopt….she would love a foster!