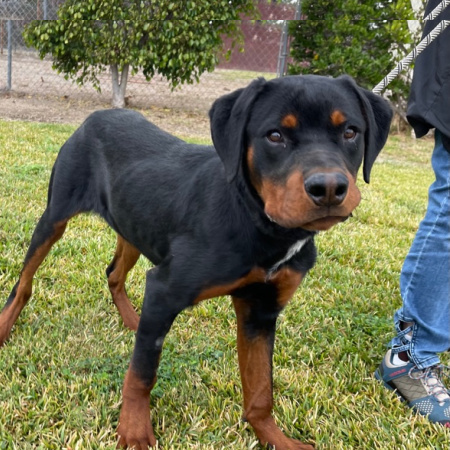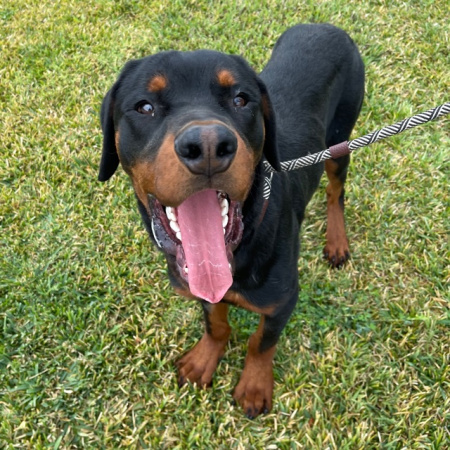 We received a call about an emaciated, young Rottweiler living in unfit conditions.
When we arrived at the home, the woman was more than willing to give us Mooney. She thought that he was sick and she couldn't afford to pay the vet bills.
He wasn't sick. He was stressed out from his living conditions (Rotties are very sensitive). Our vet has given him a clean bill of health.
Mooney is now eating 3 meals a day and will soon get up to a good weight.
He is shy with new people but all it takes is a treat to become his best friend. He is not only starving for food, he is also starving for affection and he is absolutely delightful with a quick smile and the Rottie lean.
Mooney is going to need some leash work but we think he will catch on quickly. His main language is Spanish so we are giving him commands in Spanish then English and he is catching on quickly.
We love this guy….you will too.   Fill out an application and we will arrange for a meet and greet
Sex: Male

Altered: Neutered
Good with children: Yes

Good with dogs: Yes

Additional Information: Up-to-date on shots
Have Questions?
Contact Us:
E-mail: dawgsquad@rocketmail.com
Phone: 310-674-0477
Dawg Squad Animal Rescue,
Los Angeles, CA