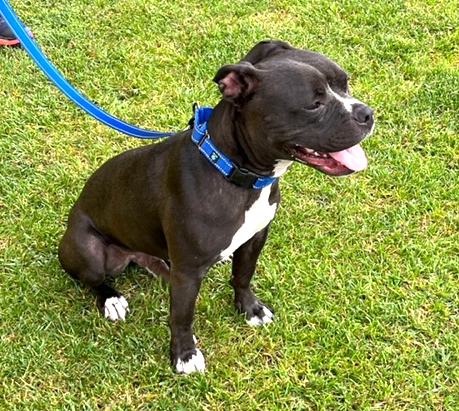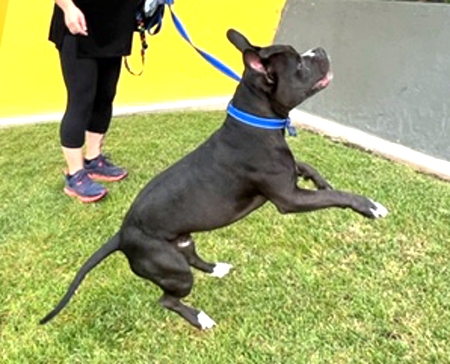 Liam
Boston Terrier/Staffie
Liam was at a City shelter and a volunteer brought him to us to "check out". She brought about 5 more dogs after Liam but, you know how it is. When you know, you know and we took Liam into Dawg Squad.
He's a good little guy who looks angry, but he isn't. He's willing to learn and is fun to be with! And he is crate trained although he is not thrilled about being in a crate.
Liam would rather be running and jumping and doing athletic doggy things. He's going to need an active family and one who is willing to put in the time to get him some training.
For us….it was love at first sight. We're betting you will feel the same way!