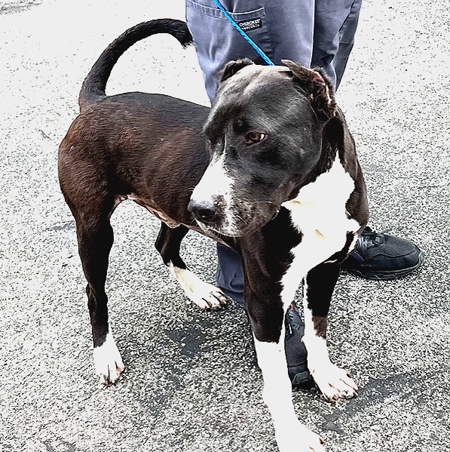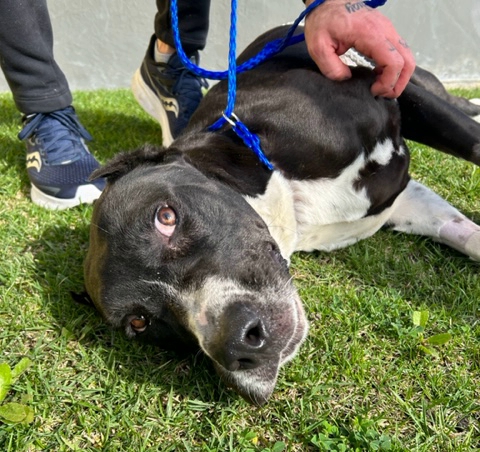 Halston
American Staffordshire Terrier

This guy…..volunteer favorite at the shelter. He was strong on the leash but manageable. The volunteers loved him so…..he was sent to be neutered.
Within a few days, Halston was running a fever and his "region" was swollen, red and painful. The infection was running through his body and he needed to see a specialist ASAP. He was rushed to an ER and that's where we found him.
Thanks to the vets at ASEC, Halston survived. His poor "region" was filled with drains and he was loaded up on antibiotics and well…..here he is. Alive and handsome and ready for his new home.
Halston needs some leash work but he's a quick learner. He loves people and will do anything to make you happy. You just have to let him know that you are in control.
And we have no idea who chopped off his ears.
Doesn't hold a grudge about his "region" being infected
Seriously, this guy needs a break.
Adopt Halston and give him a new start on life.
And if you can't adopt, please consider fostering