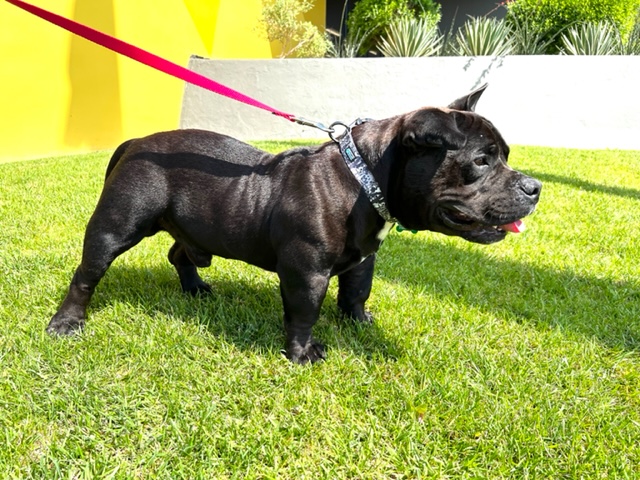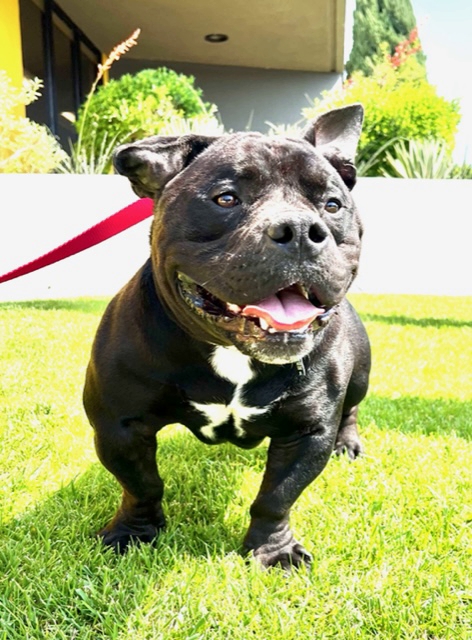 This dude is an absolute hunk. He is the Arnold Schwarzenegger of bully dogs.
Look at those shoulders! Look at the thigh muscles. He's super fit looking, right?
Then you look at those short little legs and that huge head and you stop admiring his physique and you start giggling because Dustin is just THAT CUTE.
Dustin is a Bully – a mix of English Bull, French Bull and PItbull dogs. Crazy backyard breeders.
ANYWAY he is sweet as pie, takes treats very gently and isn't bad on leash. He does need some basic obedience but he'll catch on quickly.
Dustin will be great in any family that doesn't expect him to go on hikes. Those little legs won't make it very far.
Behavior: Pretty laid back


Good with children: Yes

Good with dogs: Yes

Additional Information: Up-to-date on shots
Have Questions?
Contact Us:
E-mail: dawgsquad@rocketmail.com
Phone: 310-674-0477
Dawg Squad Animal Rescue,
Los Angeles, CA