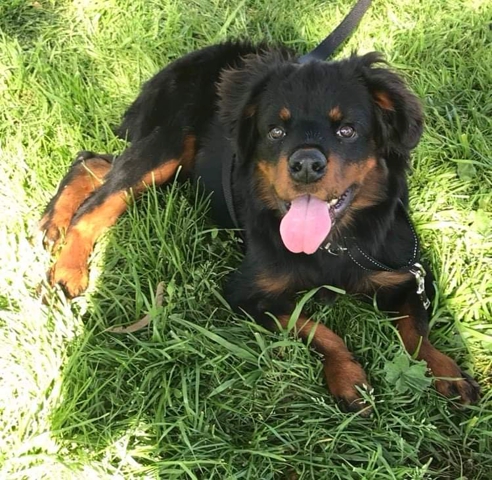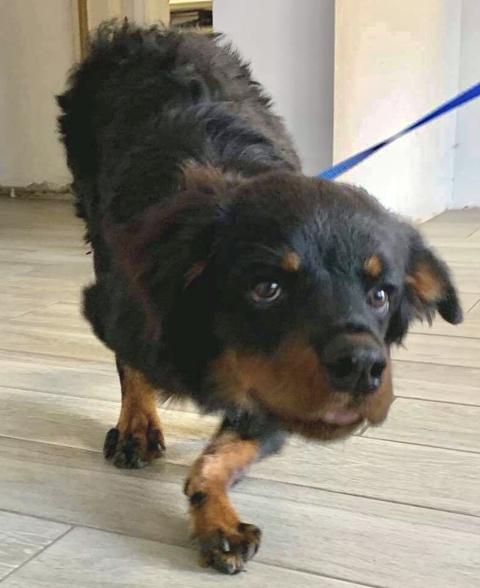 Dashi
Rottweiler
He looks a little bit like a Koala, doesn't he?
Dashi and his sister Emi were turned into the shelter by someone who got them from a backyard breeder who was trying to "manufacture" miniature Rottweilers.   Both pups have front leg issues but are otherwise very healthy.
Dashi is an absolute goofball who loves to roll around on the grass. He's also a lot faster than you think he would be – he can really get going on those stubby front legs.
His condition is not operable but we have just received some special harnesses that might help on his walks. And, a cart is in his near future. Once he gets that who knows how fast he will be able to go!
He's not perfect. Who is? But he's happy and silly and he loves people and other dogs.