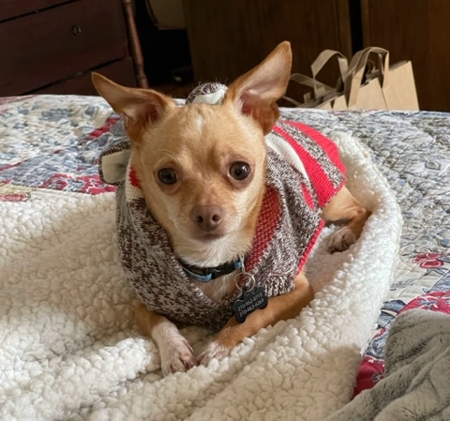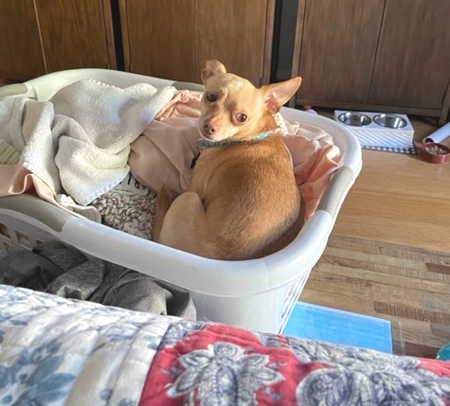 Teddy
Teddy is an adorable, full of energy chihuahua who loves to play with toys.
He is about 8 pounds, healthy and happy.
His favorite activity besides playing with his toys is to sit on your lap and just be with you.
He is shy around people outside his home, and he will freeze when he is scared.
Teddy is crate trained. He is still learning basic commands and needs to have someone patient to help him learn. He does well with other dogs but will mark his territory around other male dogs, so he would be best suited with a female dog or an only dog.
Dawg Squad founder went to meet Teddy (reluctantly because she is a little terrified of chihuahuas) and she LOVED him. He is very gentle and sweet.
Yes it does look like he spends most of his time sleeping but he IS very active
Teddy is very sweet but you know….he is a chihuahua.   Little dog with a huge personality