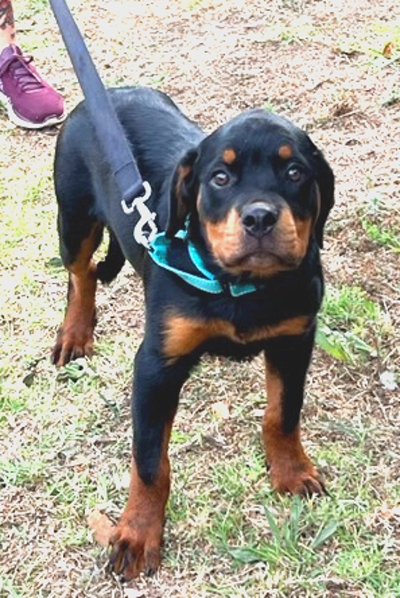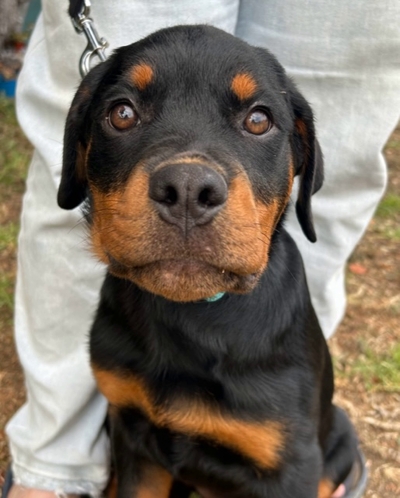 Whisper
Altered prior to adoption
Whisper was part of a litter abandoned by an unlicensed breeder who found puppies too much to handle.
Whisper may be from a line of Albanian Rottweilers (we guess this due to her configuration) that has recently been introduced into the States. Honestly, it doesn't mean much….she's an adorable, feisty little girl who is taking well to her training and FINALLy understands what it means to be housebroken.
Whisper will need an adopter who is willing to take her to training classes and who will give her consistency in the home regarding training, rules and behavior.
She is great with other dogs
She has no interest in the neighbor cat
Whisper would do great in a home with another dog!    She's also very good with kids so families…..come and meet her!