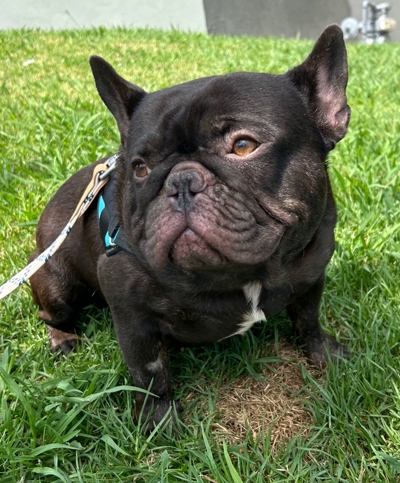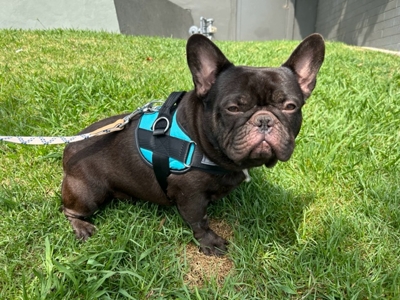 Toulouse
Toulouse and his Mom Piaf were abandoned in an alley and tied to a fence. Sometimes there are no explanations for the actions of humans.
He's a great, happy little guy who could stand to lose 5 pounds.
At first he was very hand shy and would not even walk on leash. But once he got into his foster home his personality came out and he is just a goofball.
Toulouse knows no commands, is barely housebroken and is still not happy about a leash. But he is a real people pleaser and once he trusts you he looks up at you with that goofy smile and your heart forgives everything. He will learn commands, he will learn where to potty and he will learn to love walks on the leash. For now, we are just happy that he trusts us and is learning to relax around people.
Join Toulouse on his weight loss goal.   Help him lose 5 pounds!
You need to meet him. Really, you do!
Toulouse would love a home with an avid cuddler.    He's a sweetheart.