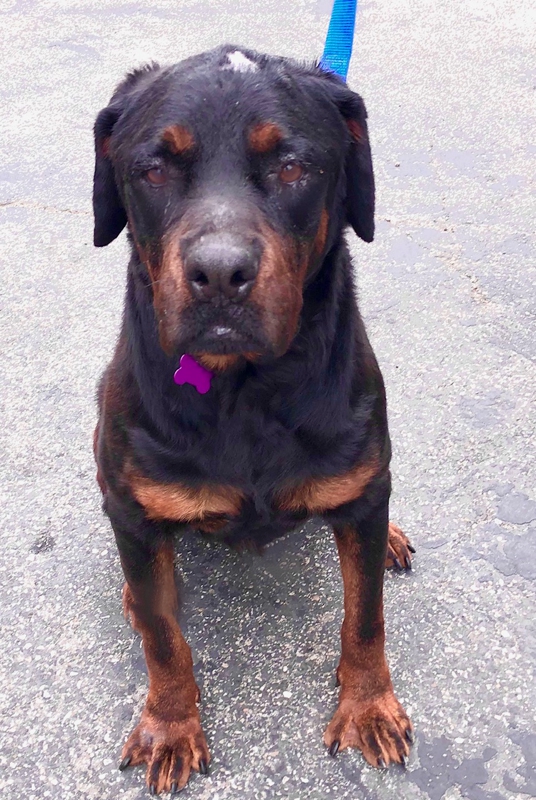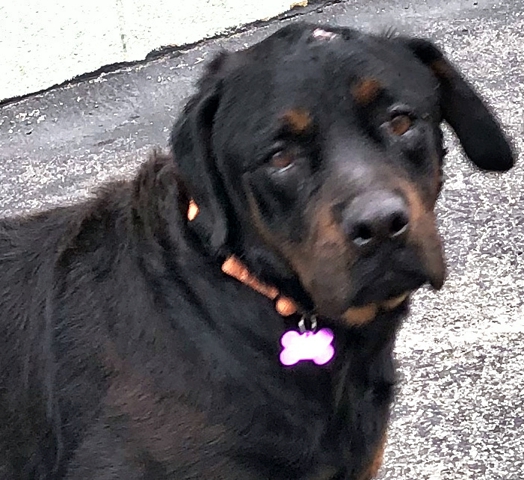 Solomon came to us from the Delano shelter covered in foxtails and ticks. His ears and the top of his head were eaten up by flies and both eyes were very infected. And, he walked into our vet about 25 pounds underweight.
One week later, Solomon is looking good! His fly strikes are healing, his eyes aren't inflamed and he has gained 5 pounds.
And whatever he endured, he came through it with a lovable, gentle, curious personality. He must have been a desert dog for quite awhile since he is just fascinated by trash trucks, motorcycles, etc. He doesn't chase them. He just stops in his tracks and looks at them in wonder.
Seriously someone better adopt this dog quickly. Our founder is falling in love and she does NOT need another Rottweiler!
Sex: Male

Altered: Neutered
Behavior: Sweet and quiet


Good with children: Yes

Good with dogs: Yes

Additional Information: Up-to-date on shots
Have Questions?
Contact Us:
E-mail: dawgsquad@rocketmail.com
Phone: 310-674-0477
Dawg Squad Animal Rescue,
Los Angeles, CA