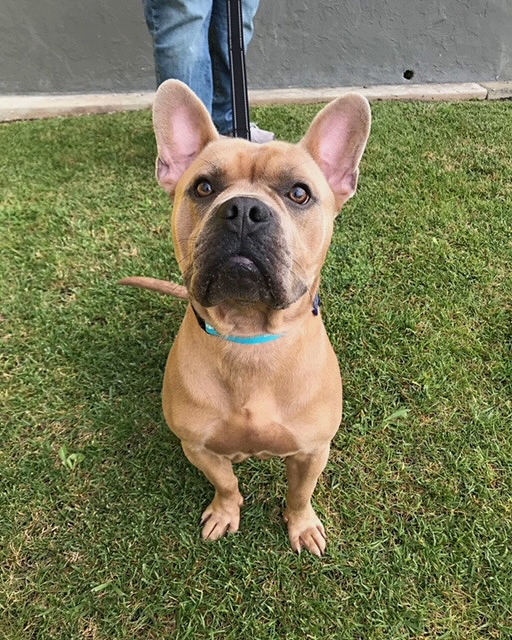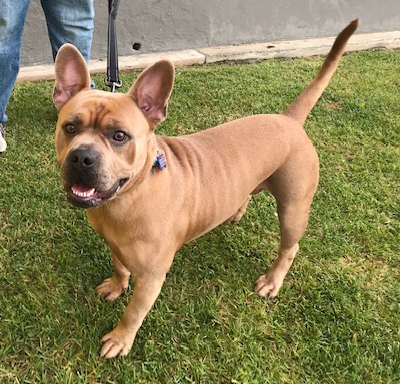 Neil
French Bulldog Mix
Funny story.
Neil's person posted his picture on Facebook with a plea to help rehome his French Bulldog mix.
We responded and made arrangements for Neil to be dropped off at our Founder's facility. She was ready for him with a Frenchie size crate and some Frenchie size toys.
Imagine her surprise when a 57 pound dog bounded out of the truck, across her lawn, up the stairs and into the facility. Yup….Neil was just a tad bigger than anticipated.
But he's sweet as can be with an engaging personality. He gets along with all dogs and we think he'd do fine with kids 5 and up. He's had some training but will definitely need a few more lessons!
Neil is adorable no matter what size. Send us an email….you gotta meet him!