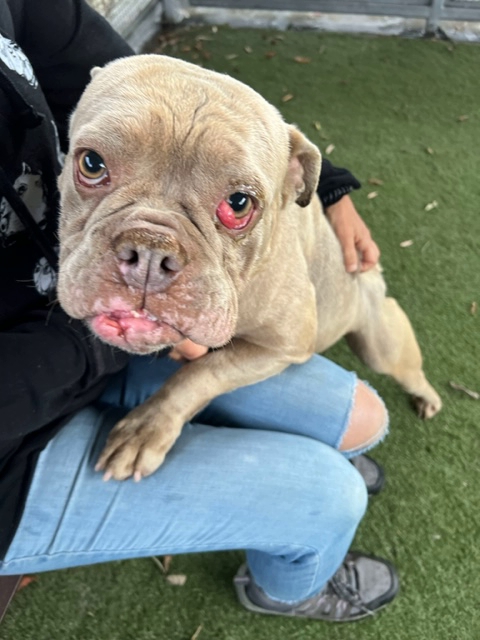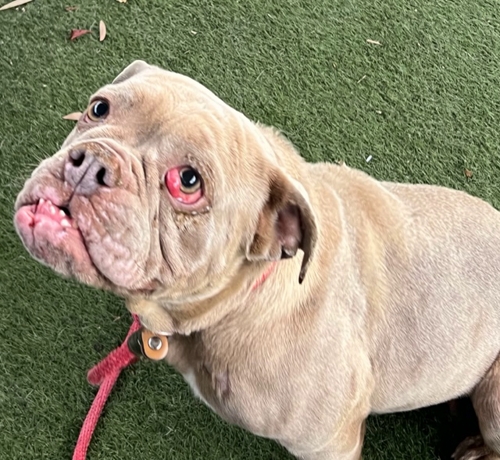 Muffin
Muffin was picked up as a stray and taken to the South LA shelter. We learned of her from one of the ace volunteers and quickly ran down to get her.
This is a snuggler! Muffin is very sweet and loving. We can't believe that she "ran away from home". We think her medical issue may have caused her family to put her on the street.
You may have noticed her cherry eye. Our vet said it was one of the biggest he had ever seen. It is being operated on as we type and she will look magnificent in a week or two after all the swelling goes down.
Just a 40 pound lap dog.     You'll learn to love it
Muffin is a foodie.   Will try anything at least once!
If you meet Muffin, you won't want to go home without her. Trust us.
FOSTER NEEDED