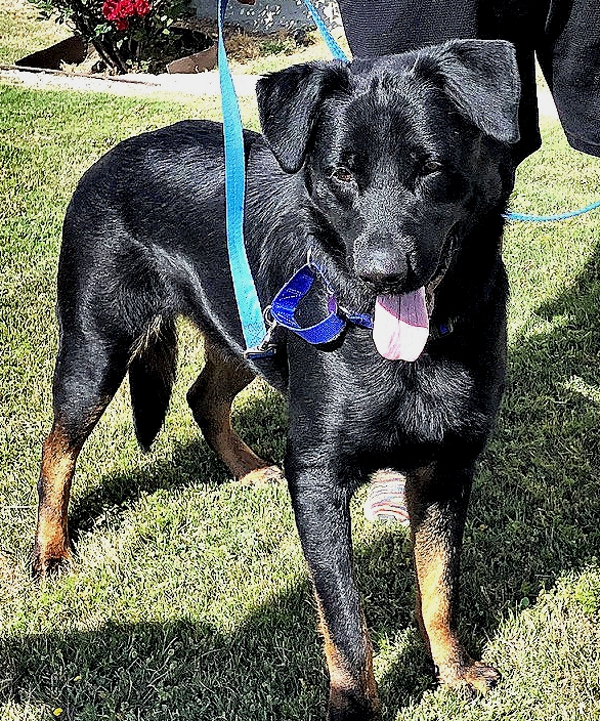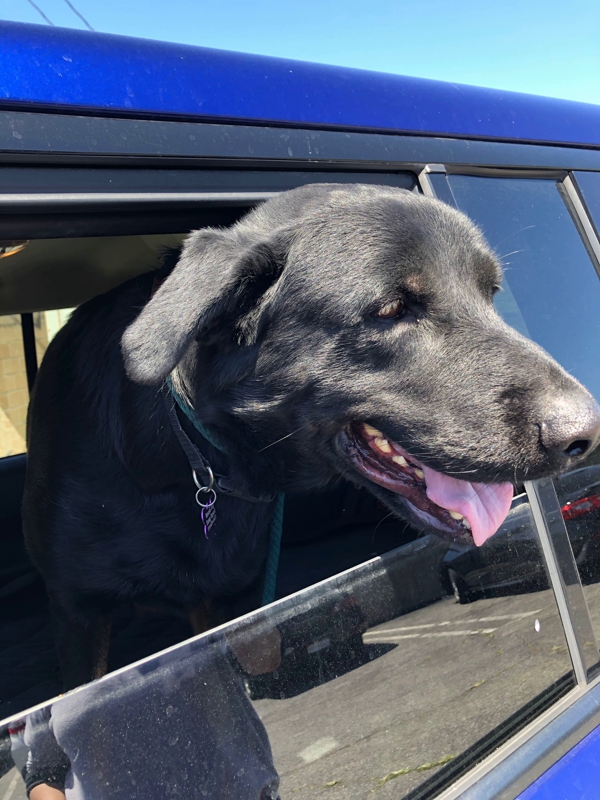 Moira Rose is one of those dogs that you instantly fall for because she looks like she is always smiling.
And she is a happy girl but she is also very insecure. She need someone who will be patient with her when introducing her to new situations and new people. We don't know where she's been, but we sure know where we would like her to go. And that is to an easy-going home with perhaps an athletic couple who could take her on hikes and long walks. She would really enjoy that!
Moira Rose also LOVES car rides. Our photo shoot was really going downhill until we put her in the car. She perked up right away.
You can see from the last picture that she is a large dog. So experience with large dogs would be a plus,
We love this goofball. You will too.
Breed: Labrador Retriever

Good with dogs: Yes

Additional Information: Up-to-date on shots
Have Questions?
Contact Us:
E-mail: dawgsquad@rocketmail.com
Phone: 310-674-0477
Dawg Squad Animal Rescue,
Los Angeles, CA