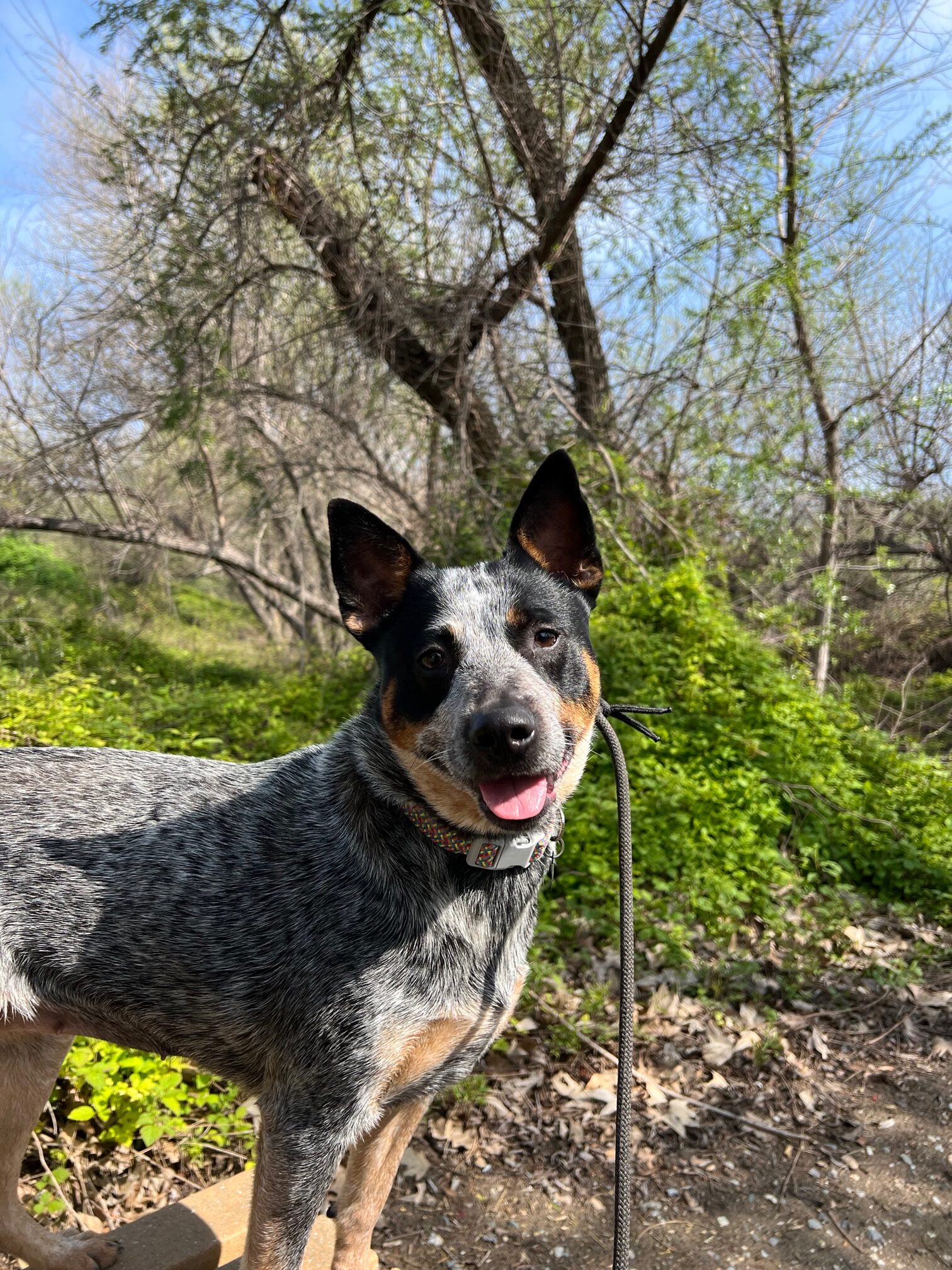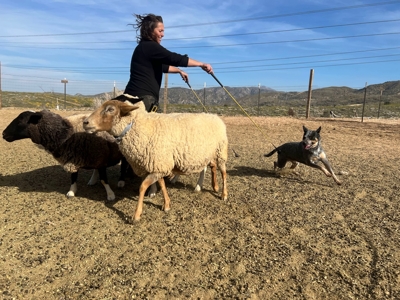 Maxi
Maxi's rollercoaster ride began in January 2023 when she was surrendered to a shelter by her family after 3 years. She was never exercised, never trained, never understood, and walked only twice because "it didn't go well" in that 3-year period. It's also come to our attention that while this family claimed "she had the backyard to chase squirrels and mice" it's in fact an 8ft x 10ft slab of concrete covered wall to wall with storage bins stacked 3-to-4 high. A cattle dog in a home of hoarders does not a good combination make.
Although her past life does include a small bite history, in her current foster home she is proving to thrive with the structure and exercise an Australian Cattle Dog truly needs.
SUPER SLOW integration has been the absolute key to her current success.
She is crate trained and house trained and plays well with other dogs.
She loves to play fetch in the yard but can chill with a benebone by your side as well.
We're working on her leash skills. She loves her walks but is easily excited by other dogs on leash. With the help of a trainer her leash skills are definitely improving!
Maxi needs a leader. Someone who is willing to really work with her. The light at the end of this tunnel is very bright considering how very far she's come in the short amount of time she's been with her foster. And considering how horrible her introduction to a home-life was, how scary her 6 week stint at the shelter was for an under-socialized dog.
Maxi even herds sheep! And she does it well. Whomever steps up for our girl can continue sheep herding at the same facility.
Maxi is insanely smart and learns whatever it is you're trying to teach her within minutes.
She's a good little quirky cattle dog who was terribly wronged by a handful of humans. She needs to be given a chance to learn all things needed for her success in a home. A home that understands her needs, both physical and mental and connects with her heart in the way she needs.
Thank you for considering being a part of her story.