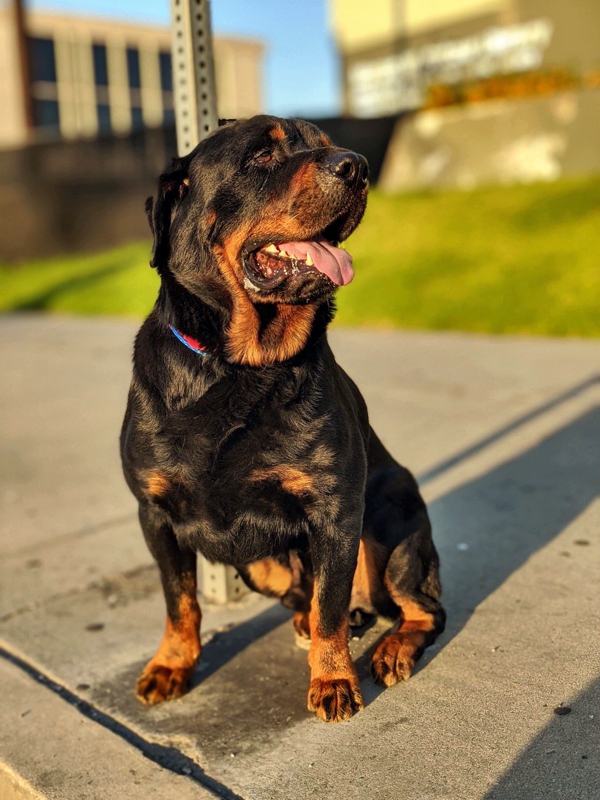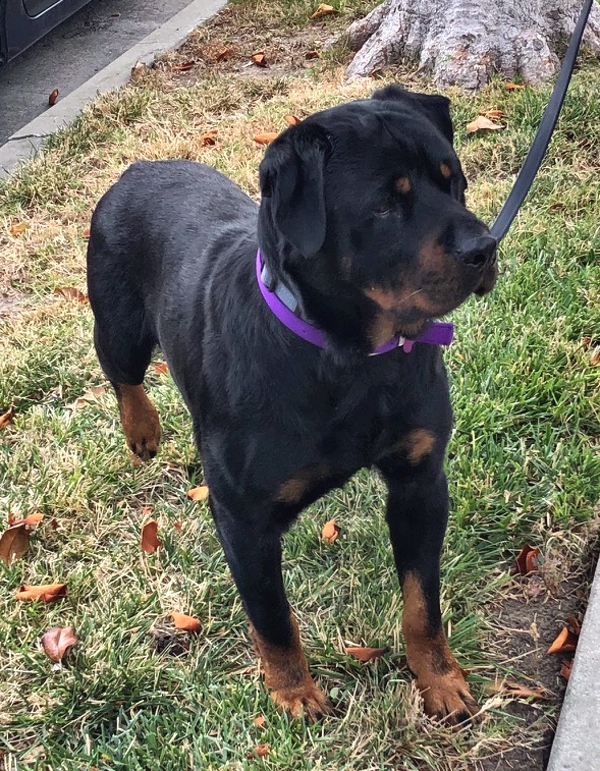 This big guy…..he's a total love bug.
Doesn't seem to have a preference between men or women.   He accepts affection, but doesn't really seek it out.    Does not get jealous when his foster sister is being petted and has not shown any food/toy guarding with her or his foster folks.
Lyle is non-reactive, social and willing to play with any size dog.   Is a fan of baths.   YAY!    And not only does he have the personality, but he's got the looks too.  We think he is very handsome.    Don't you?
Lyle is a graduate of the Paws 4 Life training at the Lancaster prison.   He lived with an inmate for six weeks and underwent some rigorous training.   His assessment will be given to his new family so he will have consistency in his forever home.
He will need someone familiar with Rottweilers since he can be very stubborn (a common Rottweiler trait) and will need an experienced guardian to let him know who is the boss right out of the gate.   Once you establish that you "rule" he will be more than happy to let you set the pace.
Sex: Male

Altered: Neutered

Color: Black and Mahogany
Good with children: Unknown

Good with dogs: Yes

Additional Information: Up-to-date on shots
Have Questions?
Contact Us:
E-mail: dawgsquad@rocketmail.com
Phone: 310-674-0477
Dawg Squad Animal Rescue,
Los Angeles, CA