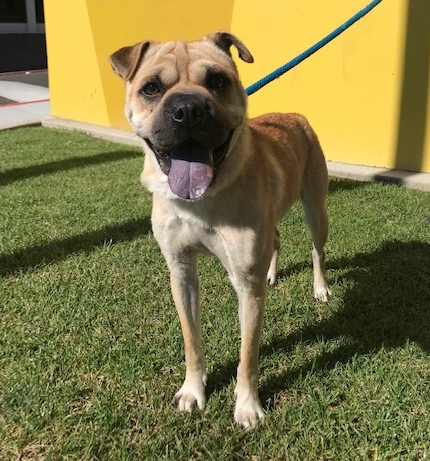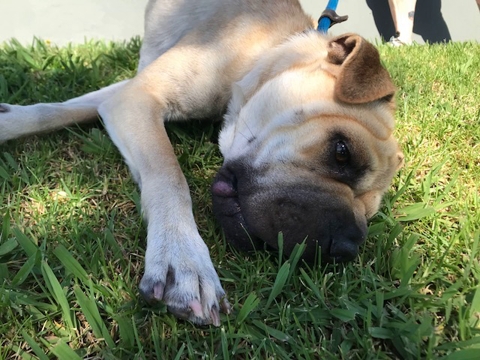 Janet
Janet is an adorable, petite Shar-Pei/Pug mix. We think….it's a good guess.
She does come with some baggage. Janet isn't used to being handled by humans so it takes awhile for her to trust you. It took her about 20 minutes to cuddle up to one of our volunteers while taking a break from a morning walk.
It's a go slow thing with Janet. We will help you do it right and once she trusts you, you will have a friend for life. She can be very loving.