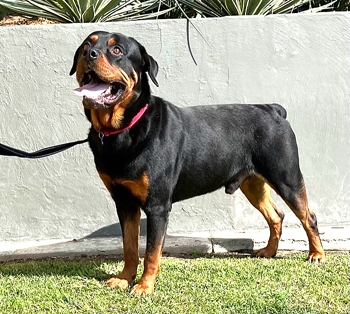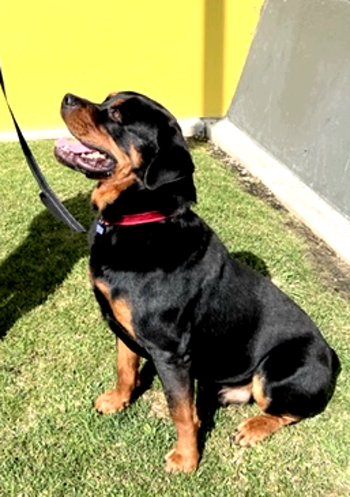 Idris
Rottweiler
Idris was at a City shelter when we spotted him at the back of his kennel.    He looked pretty unhappy and after speaking to one of the shelter volunteers, we knew we had to spring him!
He is strong, smart, confident and, if allowed, he will be a righteous pain in the neck.  His adopter should have previous Rottweiler experience and should know that these guys can be AMAZING when properly trained.  When they are not trained, they can be real jerks.
That being said, Idris is responsive to training.    A quick leash correction will stop him from pulling and a quick, sharp reprimand will get him to stop acting like a big brat.  He knows basic commands and is very treat motivated.
Idris is special.   He's smart and wants to please and most important, he wants you to like him.    He wants praise, he wants the "good boy" and he will work to get it.    Oh yea….he'll goof off but you know….it's OK.    Because you can call him back and rein him in if he gets out of hand.
You should meet him.    But seriously, if you have not had a male Rottweiler in the past, please look at our other dogs.   We are going to stand firm on this!