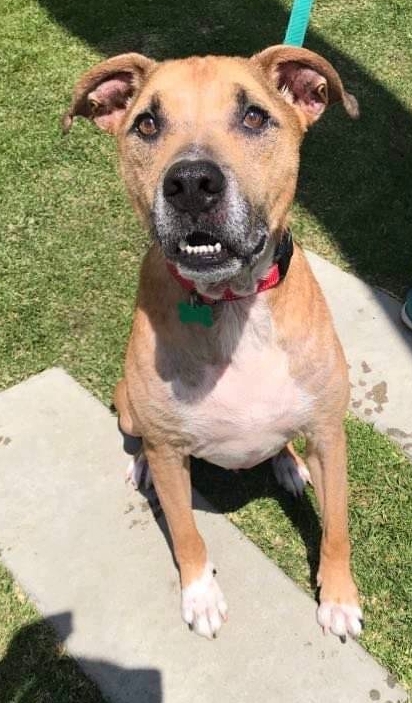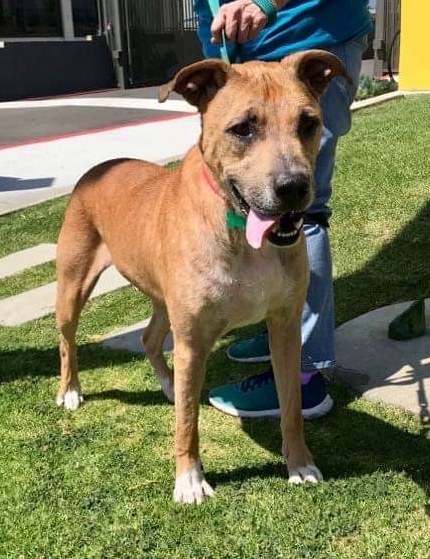 Some of you may recognize Harry as a dog we rescued 2 years ago from a horrific home.   We named him Luigi and placed him in a wonderful home with a previous adopter who is a very good supporter of Dawg Squad.
Sadly, she is also very ill and can no longer take care of Harry.    She made a huge sacrifice giving him back to us but she knows it's a long shot that she will be able to take him back any time soon.
So here we have Harry….a big, handsome mixed breed brown dog who is loving, knows his commands and isn't too bad on leash.
Harry is a house dog and we emphasize that because he does have allergies to grass and pollen (like so many of us living in Southern California).    He is being treated for these allergies which have recently manifested themselves because he's upset about needing a new home.   Given time and TLC, he will recover nicely.
We loved this dog two years ago and love him still.   Our hearts are breaking for him and for his previous owner.   We have reassured her he will only go to the very best home.
And if you can't adopt….he would love a foster!
Behavior: Very well adjusted


Good with children: Yes

Good with dogs: Yes

Additional Information: Up-to-date on shots
Have Questions?
Contact Us:
E-mail: dawgsquad@rocketmail.com
Phone: 310-674-0477
Dawg Squad Animal Rescue,
Los Angeles, CA