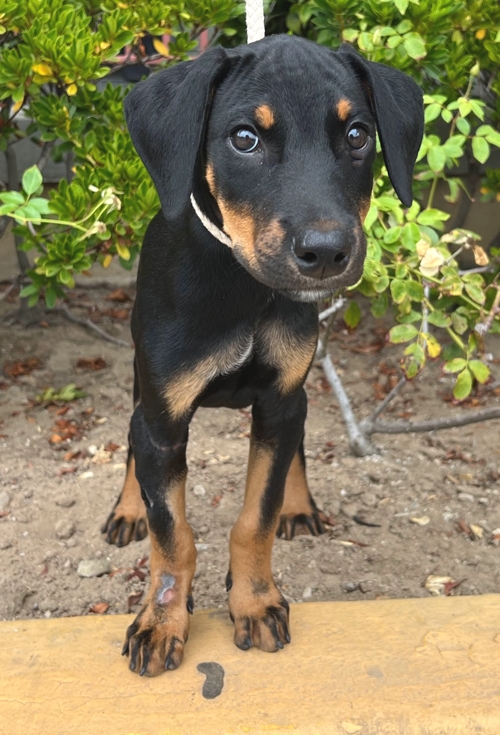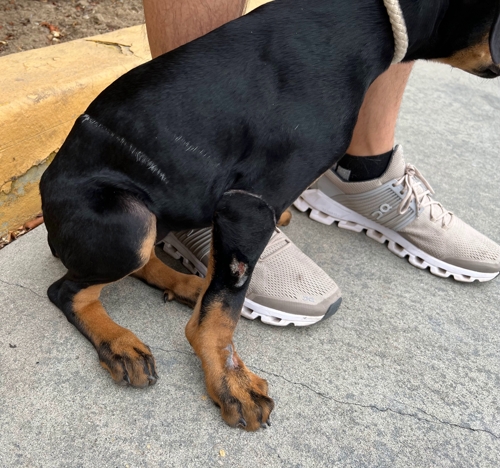 Gouda, along with her sister Halloumi was found tied up in a box and left on the sidewalk. Fortunately they were found and taken to a City shelter which in turn got in touch with Dawg Squad.
Gouda is a sweet little pup who is very outgoing with dogs and people. She has a winning personality and is always happy.
She does let us know when she is hungry but that is the only time we have heard her bark.
She did suffer some injuries in the box, but they are all healing nicely. She should not have any long term medical issues.
Gouda will be spayed prior to adoption.
Altered: Spayed prior to adoption
Behavior: Very sweet

Good with children: Yes

Good with dogs: Yes

Good with cats: We think so

Additional Information: Up-to-date on shots
Have Questions?
Contact Us:
E-mail: dawgsquad@rocketmail.com
Phone: 310-674-0477
Dawg Squad Animal Rescue,
Los Angeles, CA