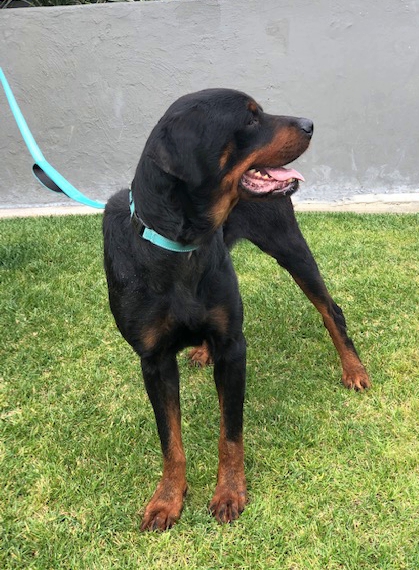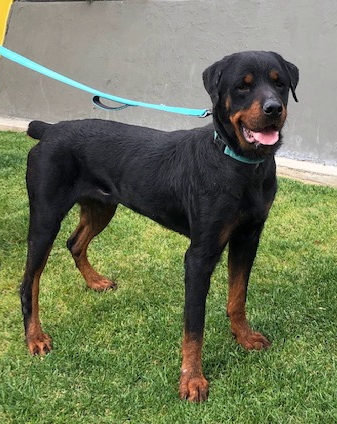 We could go into a whole page with Nacho's back story but it wouldn't change who he is. Let's just say that he's seen some bad things, had some hard times and was rescued by an amazing man who brought him to us.
Nacho is a nice boy who needs a gentle disciplinarian. He is willing to please and is a quick learner.
He is very food motivated so treat training will be a great way to teach him his lessons AND assure him that there will always be food available to him.
Nacho is affectionate, he has the Rottie lean down pat and just wants to love and be loved. Are you ready to help this boy learn how to be a "real dog"?
Sex: Male

Altered: Neutered
Good with children: Older children only

Good with dogs: Large dogs only

Additional Information: Up-to-date on shots
Have Questions?
Contact Us:
E-mail: dawgsquad@rocketmail.com
Phone: 310-674-0477
Dawg Squad Animal Rescue,
Los Angeles, CA