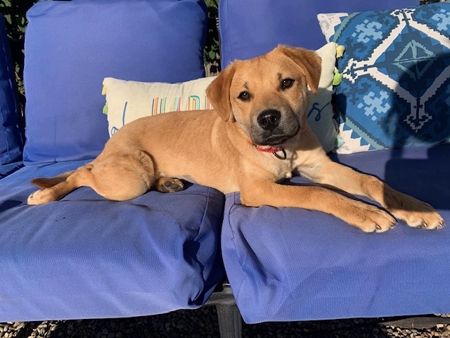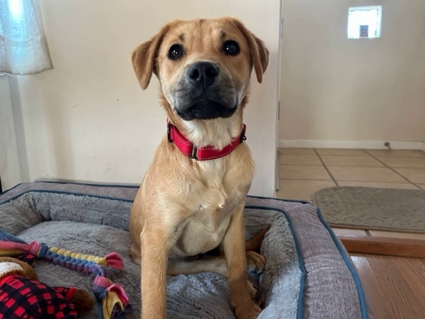 Glenda
Glenda is a proficient cuddler whose favorite thing to do is climb up on the couch next to you and nestle into the crook of your arm for snuggles.   She is very sweet and gets along with all other dogs.     Glenda is almost housebroken and is crate trained.
Glenda came to us from a home in the high desert who did not have the capacity to take care of her.    We are very happy to have her in our Squad!
Glenda bonds pretty quickly which makes it easy to train her on a leash.   She will follow you anywhere!
Glenda loves toys – the more the merrier and she has no issue sharing with her canine housemates.    She is very generous.
Glenda would do great in a home with kids.   She is super friendly and would be a kid's best friend.