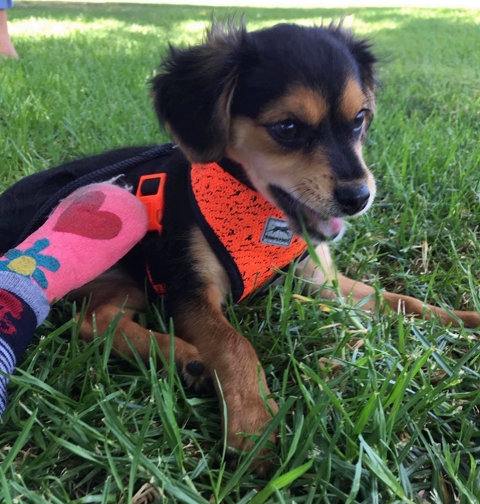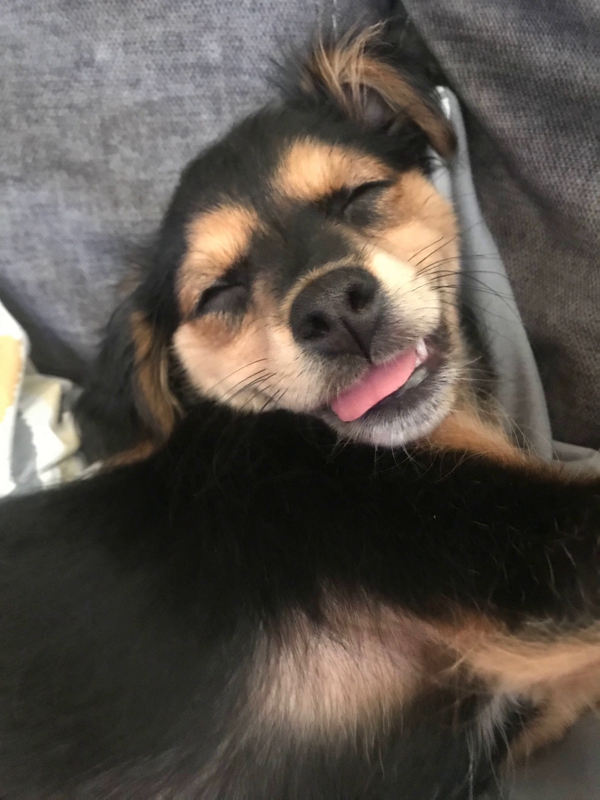 Gabi was living in an unfortunate situation and somehow her leg was broken. Since her people were not in a position to help her, they reached out to one of our supporters and Gabi came into the Squad.
She is a bright, active, normal puppy who is hard to convince to slow down with the cast. She wants to join in the puppy tussles at her foster home but it's not what the doctor ordered.
Gabi's cast needs to be changed on a weekly basis. We are so lucky it was a clean break and fixing the bone did not require major surgery. She should be good as new in about 3 weeks, we will get her spayed, and then she will be ready for her permanent home.
Purebred: No

Altered: Spayed upon adoption
Good with children: Yes

Good with dogs: Yes

Good with cats: We think so

Special Needs: Yes  – just her leg for now

Additional Information: Up-to-date on shots
Have Questions?
Contact Us:
E-mail: dawgsquad@rocketmail.com
Phone: 310-674-0477
Dawg Squad Animal Rescue,
Los Angeles, CA