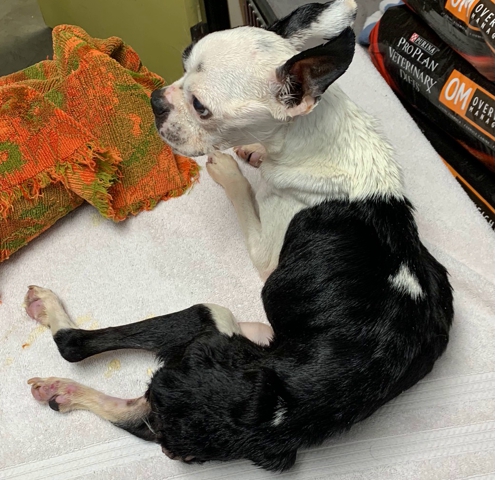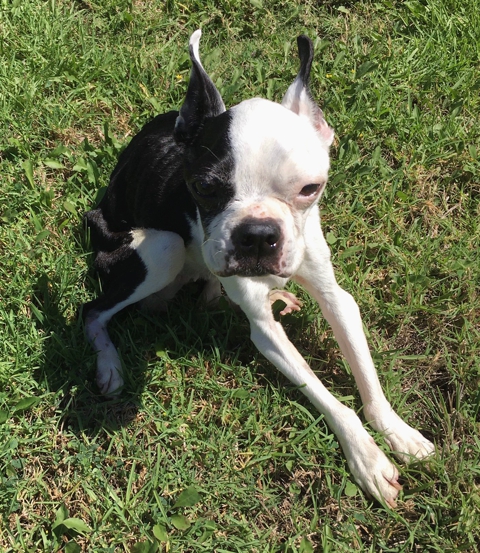 When we picked up this sweet girl two weeks ago she couldn't stand up. She wasn't even able to hold her head up to eat. She needed to be held up to go potty.
We immediately took her to our vet to make sure she wasn't in pain.
We had been told she was 13 years old. Our vet thinks she's only 4 years old. After blood work and x-rays, she was diagnosed with diabetes and assorted other complications.
The vet was realistic and told us what the odds of survival/improvement were. We decided to give her a month on insulin and whatever else she needed. If she didn't improve or seemed in pain we would help her transition.
Within a few days she was able to stand on her own. Within a week she was able to walk outside on her own. She still has a long road ahead of her.
She also has pyometria but we wanted to let her gain some strength before doing surgery. Every day she amazes her fosters with her will to live. We named her Flower. We were hoping she would bloom.
Flower is not yet ready to be adopted. But she will be sometime in the near future.
Behavior: Very sweet

Good with children: Unknown

Good with dogs: Yes

Good with cats: We think so

Special Needs: Yes – diabetes long term

Additional Information: Up-to-date on shots

Status: Available in the future

Have Questions?
Contact Us:
E-mail: dawgsquad@rocketmail.com
Phone: 310-674-0477
Dawg Squad Animal Rescue,
Los Angeles, CA