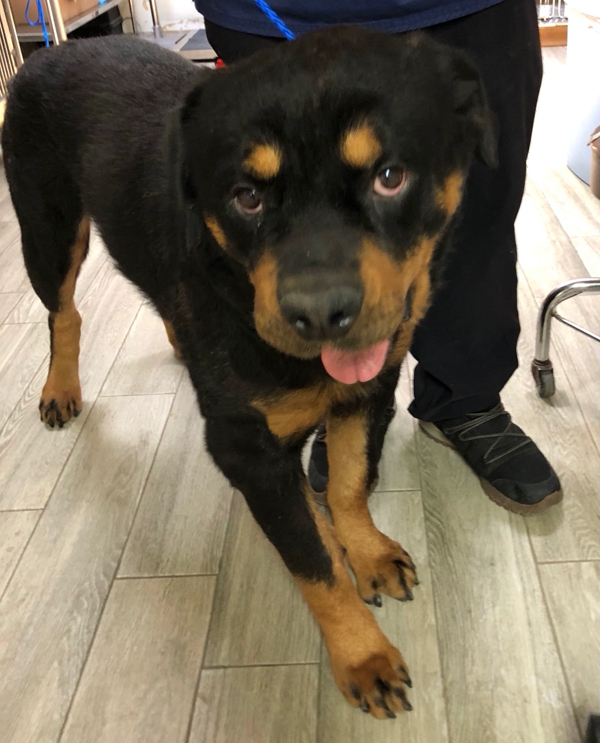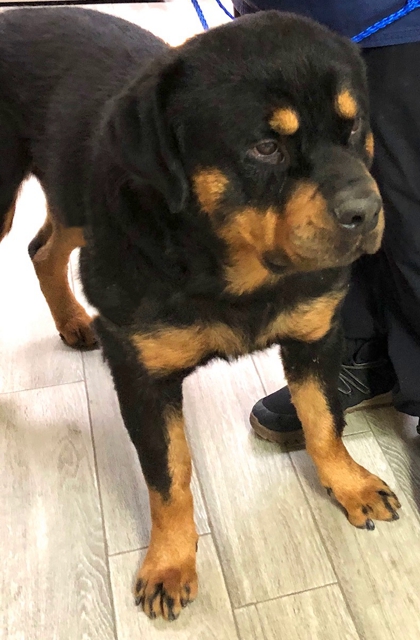 Look at this face! He looks like a Rottie puppy!
Evan lived in a home with kids and a chihuahua. It was not a big home but it was loving and the Mom thought Evan would be happier in a home with a yard and a little more space. It was not easy for her to give him up but she knows she did the right thing.
Evan does have some skin issues and is on meds to clear this up. He's very gentle but he is big so we think a home with older children might be best.
He's goofy looking. He's adorable. And he only wants to please.
Sex: Male

Altered: Neutered
Behavior: Very sweet

Good with children: Yes

Good with dogs: Yes

Additional Information: Up-to-date on shots
Have Questions?
Contact Us:
E-mail: dawgsquad@rocketmail.com
Phone: 310-674-0477
Dawg Squad Animal Rescue,
Los Angeles, CA