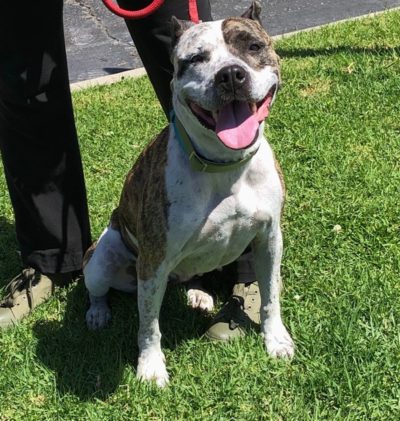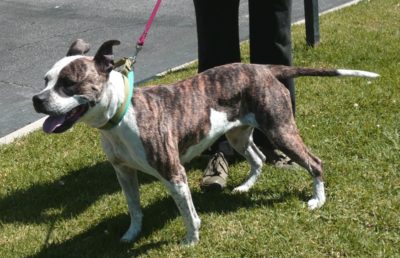 Oh beauty, thy name is Erica!
This stunning 6 year old cattledog/amstaff mix is a svelte 45 pounds. Her stint as an outdoor gal just doesn't fit her new lifestyle and she's hoping that her new digs will help her forget that hard concrete slab she was tied to her whole life.
While she's super sad that she was abandoned when her former owners took off without her, she's also super grateful that the neighbors heard her pleas and helped her out of this messed up situation.
This high energy, super sweet girl loves the car, but she pulls on the leash. She hopes you understand that with a little patience and training she will chill out, she's just so damn happy to see people!
We think she will be best as an only dog, but with proper intros and the right companion that could change.
Good with children: 12 years or older

Good with dogs: With proper introduction

Additional Information: Up-to-date on shots
Have Questions?
Contact Us:
E-mail: dawgsquad@rocketmail.com
Phone: 310-674-0477
Dawg Squad Animal Rescue,
Los Angeles, CA