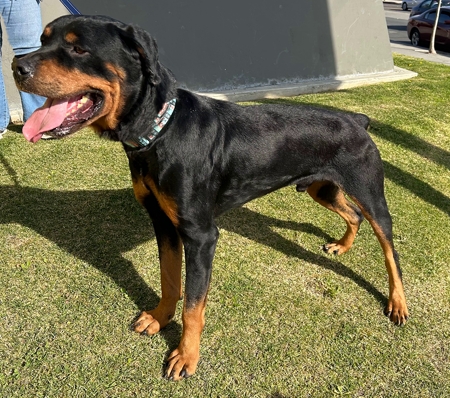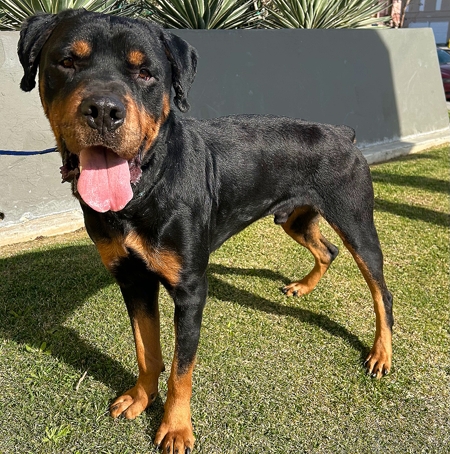 Ebenezer aka Prancer
Rottweiler
Ebenezer prances like a little pony as he trots besides you (and in front of you and on the other side of you) as you walk down the street together.
Yes, he definitely needs some leash work but he caught on pretty quickly on his first ever pack walk last weekend. He walked with a female Rottie, a male pitbull and a female shepherd and did great with all of them.
Eben also needs to work on his commands but he's a smarty so he will catch on quickly.
This guy is gentle but can also be a bit naughty since he has not yet had any training. He came to us from a rural California shelter and our feeling is he was a backyard dog who was allowed to do whatever he wanted. Therefore, we are recommending no young children.
He's quite the character and loves to play.
Ebenezer is respectful of female canines
He will need an experienced Rottweiler person to start his training and gain his respect. He is not food motivated so praise and "good boys" will get him on the right track quickly.
And if you can't adopt….he would love a foster!