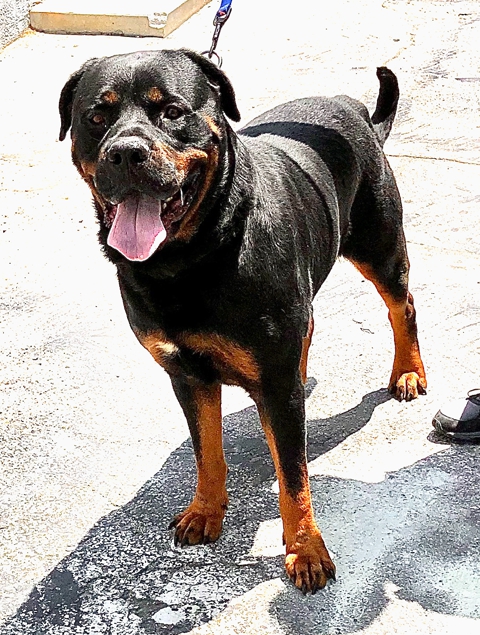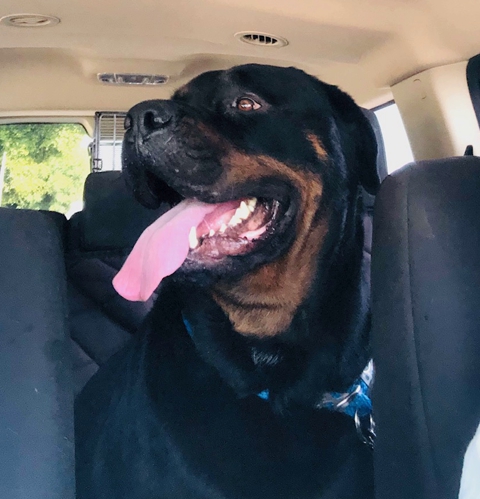 We saw this guy on some videos on Facebook that the volunteers at the shelter had posted. We were VERY impressed by how unimpressed he was with the other dogs in the play group.
Yes, Dermot will get along with other dogs but he also will request his personal space. He's the kind of dog, that if he were a guy, he would have the back booth at the bar and would be super picky about who he shared it with. We picture him with a tumbler of scotch and an iPhone….just hanging out.
He does need some leash work but is very responsive. Dermot needs an experienced handler. You know how these Rotties are…..you give them an inch and they take a mile. He needs a firm, consistent guardian. Dermot's a big boy and he needs to know his place in the household.
Up for the task? We bet you are!
Sex: Male

Altered: Neutered
Good with children: Unknown

Good with dogs: Yes

Additional Information: Up-to-date on shots
Have Questions?
Contact Us:
E-mail: dawgsquad@rocketmail.com
Phone: 310-674-0477
Dawg Squad Animal Rescue,
Los Angeles, CA