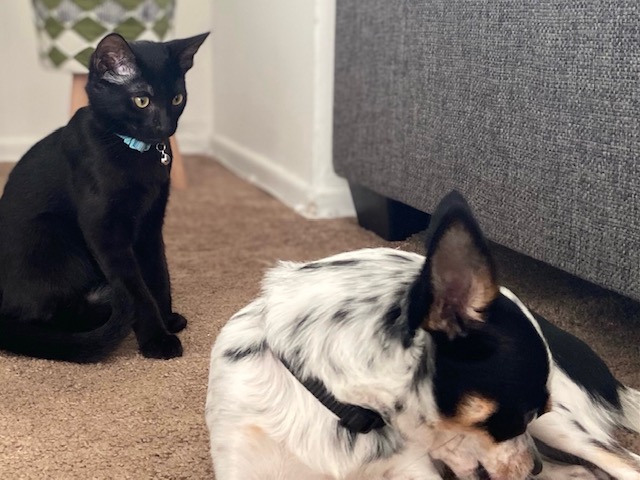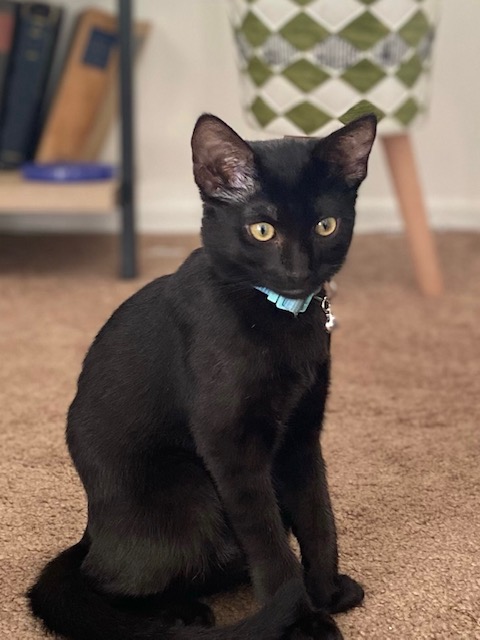 Darth
Darth is playful, social and easygoing, with tons of love to give. 3 ½ months old.
Rescued off the streets as a lone kitten, she quickly showed us how much she
belongs in a home with a loving family!
She has lots of energy and loves playing with her dog friends, and sleeps like a log
when she's done. She also knows how to keep herself entertained by playing with all
her toys.
If interested in meeting this sweet girl, please contact Suzanne Happ at 310-430-0560
or suzannehapp@yahoo.com