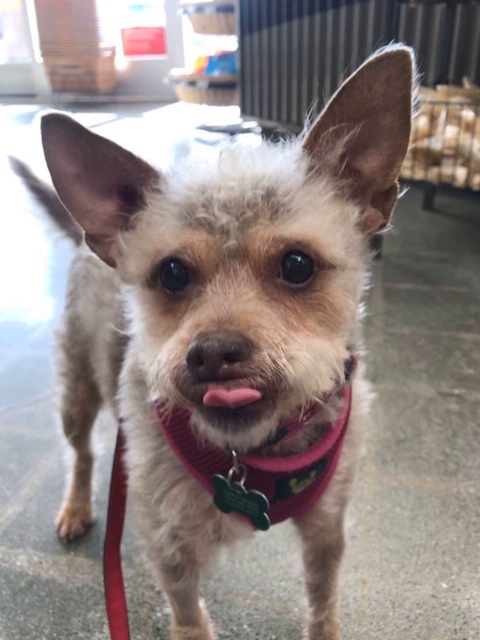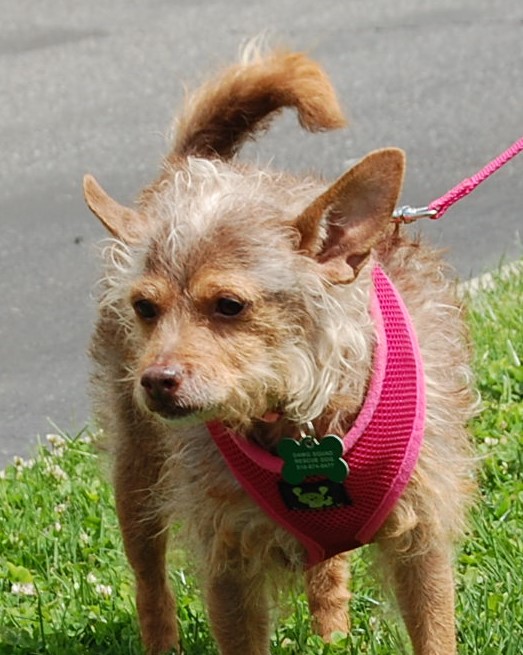 Daphne was picked up as a stray along with Camille and Bonnie (both in our rescue) and taken to the South LA Shelter
She is a special needs senior.
Daphne has skin issues which are treated with meds, but also has alopecia. The fur may never grow back on her face (we think she is adorable!) She also has a club foot that does not cause her any problems.
Daphne takes her meds without complaining and is doing fabulous in her foster home. But there are a lot of dogs there and we think she'd be happier in a less "congested" atmosphere.
Breed: Yorkshire Terrier Mix


Purebred: No
Behavior: Very sweet

Good with children: We prefer a child free home

Good with dogs: Yes

Good with cats: We think so

Additional Information: Up-to-date on shots
Have Questions?
Contact Us:
E-mail: dawgsquad@rocketmail.com
Phone: 310-674-0477
Dawg Squad Animal Rescue,
Los Angeles, CA