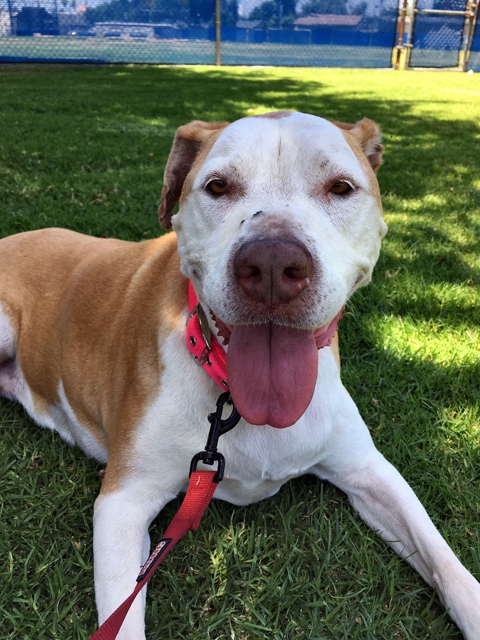 Chloe was given up by her family when her main caretaker died. We see this a lot and try to step in to help when we can. And we needed to help Chloe since her chances at a city or county shelter were pretty slim.
She is a great pup who really just wants to cuddle.
Chloe is great on a leash and loves car rides.
She would love to retire to a home with air conditioning, nowhere near fireworks (hard to do, we know) and a home free of yappy little terriers (her foster brother and sister are driving her nuts).
This is a great dog that was never abused and doesn't really have any baggage. OK, she's been around the block a few times but OLD IS GOLD.
Give Chloe a chance. You won't regret it.
Behavior: Very sweet

Good with children: Yes

Good with dogs: Prefers larger dogs

Additional Information: Up-to-date on shots
Have Questions?
Contact Us:
E-mail: dawgsquad@rocketmail.com
Phone: 310-674-0477
Dawg Squad Animal Rescue,
Los Angeles, CA