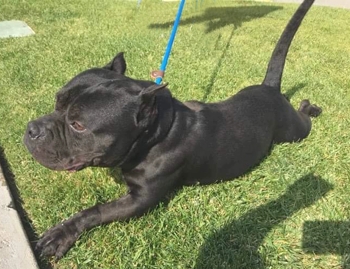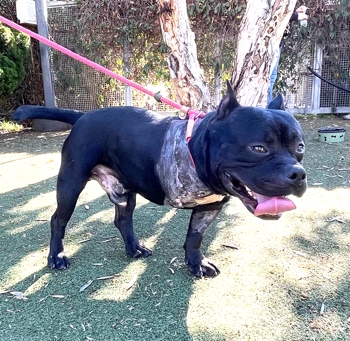 Cabeza had a disagreement with a moving vehicle and lost the argument. His front leg was broken so badly that the shelter vet opted to amputate. He was welcomed into the Squad with open arms and quickly became a volunteer favorite.
Cabeza is very low key, not a big barker and is easy on the leash. He knows a few commands but as he is treat motivated, we have no doubt he will learn more very quickly.
He is getting used to not having his front leg and is getting the hang of the whole tripod thing He's using it to his advantage to get lots of attention and pets from his admirers.
Cabeza is loving and snuggly. He's an adorable boy who definitely needs a second chance!
Sex: Male

Altered: Neutered
Behavior: Very sweet

Good with children: Yes

Good with dogs: Yes

Special Needs: Yes  – Tripod

Additional Information: Up-to-date on shots
Have Questions?
Contact Us:
E-mail: dawgsquad@rocketmail.com
Phone: 310-674-0477
Dawg Squad Animal Rescue,
Los Angeles, CA