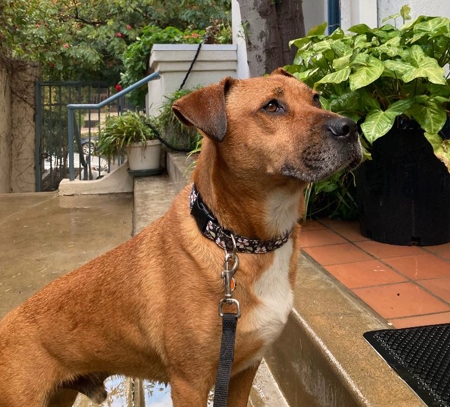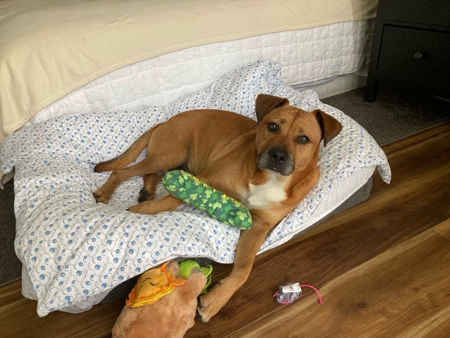 Henry
Henry will melt your heart with how unbelievably darling he is. He is such a precious, cuddly bear who is gentle around dogs and walks well on a leash. He is curious and wags his tail around  the other calm female dog in the house who is similar in size. Henry is also mindful of indoor cats (and reptiles!) and sniffs without getting too close. This is one special and ruggedly handsome caramel cookie who would make an ideal family pet. And he's incredibly smart!
Henry loves a warm, snuggly bed and will readily show you his belly
Henry is house-trained, but would benefit from additional love and encouragement to help him understand where he needs to go potty – especially while he is learning to feel safe
Henry is great on leash and responds easily and quickly to any corrections.
Absolutely gentle with puppies and small dogs.  He is a true find!