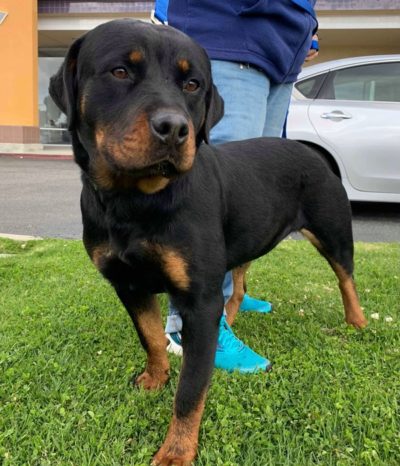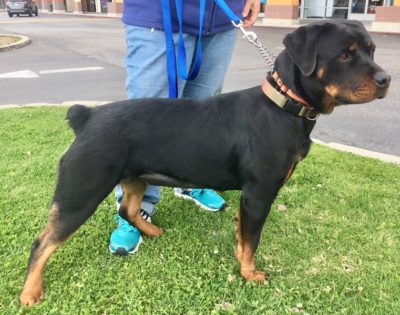 Whitney was turned into Dawg Squad because she had gotten too big.   She's actually pretty small for a Rottie at 60 pounds.    Oh well…we are happy to have her.
Whitney is very sweet and appears to be unfazed by barking small dogs.   She does need some leash work but knows the basic commands.
Whitney is a snuggler and a leaner….most endearing traits of a Rottweiler.
We are all pretty smitten with this girl and we know you will be too.   Come on down and meet her!
Behavior: Very sweet

Good with children: Yes

Additional Information: Up-to-date on shots
Have Questions?
Contact Us:
E-mail: dawgsquad@rocketmail.com
Phone: 310-674-0477
Dawg Squad Animal Rescue,
Los Angeles, CA