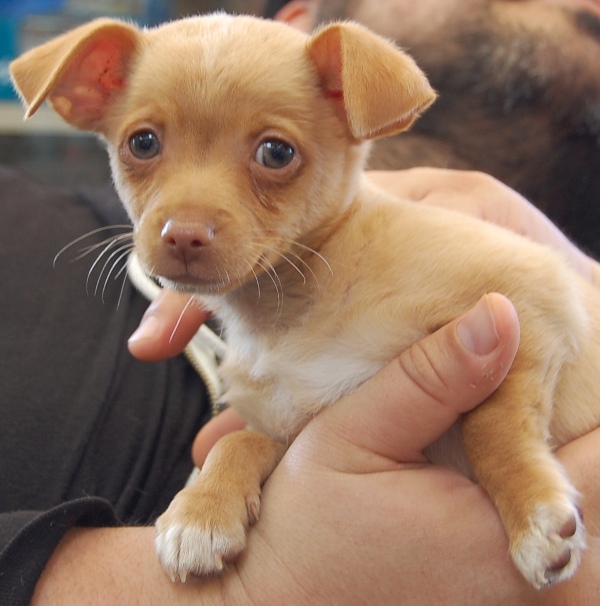 Someone walked into the Petco where we show our dogs and said they had a puppy that they didn't want.    Seriously?   Could we say no to his face?    So Rhett joined Dawg Squad at the tender age of 6 weeks
He is about 9 weeks now (3/17/18) and weighs abour 2 pounds.
Rhett is very well socialized and is going to be an amazing adult dog.   He is used to being handled BUT is also allowed to run around with his other foster friends, some of whom are WAY bigger than he is.    He is not going to have a small dog attitude…he's learning that all dogs are created equal and chihuahuas are not more equal than the rest.
He will be neutered when he hits 4 pounds so keep checking back.   In the meantime, fill out an application and come down and meet the little guy.
Purebred: No

Sex: Male

Altered: Neutered when big enough
Good with dogs: Yes

Additional Information: Up-to-date on shots
Have Questions?
Contact Us:
E-mail: dawgsquad@rocketmail.com
Phone: 310-674-0477
Dawg Squad Animal Rescue,
Los Angeles, CA