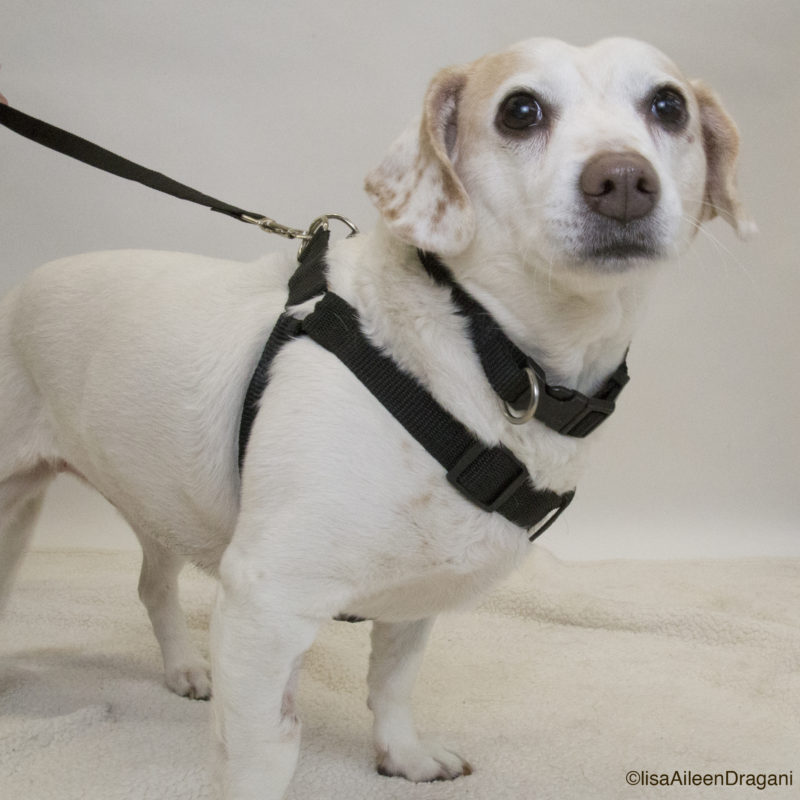 Phoebe had a person who loved her very much    Maybe a little too much because she fed Phoebe human food which made Phoebe sick.
And the timing was not ideal because her person was moving to assisted living and would not be able to care for Phoebe after surgery.    She was actually very happy to turn Phoebe over to us because she knew she would be taken care of.
So Phoebe had her bladder stones removed and she is fully recovered and ready to go to her new forever home.
She is about 8 years old, 25 pounds and very well mannered.    Miss Phoebe would do well in a home with another dog or she would do fine by herself.   She just doesn't want to be part of a large pack.    She told us she's totally over the whole 'running with a crowd' thing.
Phoebe is gentle and will be fine with kids
Purebred: No

Color: White with brown spots
Behavior: Very well mannered


Good with children: Yes

Good with dogs: Yes

Additional Information: Up-to-date on shots
Have Questions?
Contact Us:
E-mail: dawgsquad@rocketmail.com
Phone: 310-674-0477
Dawg Squad Animal Rescue,
Los Angeles, CA