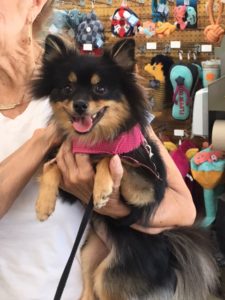 My name is Pasha and I am so cute and I know it.
I love doing my nails and having my hair done and having cocktails with my home girls.
I am friends with everyone….dogs, cats kids, big humans. I'm just the cutest, friendliest little Pom on the planet
My goal in life is to NEVER have to do anything except sit on your lap and be pampered. Really
Please fill out the application  and we can start our amazing new life together
Good with children: Yes

Good with dogs: Yes

Additional Information: Up-to-date on shots
Have Questions?
Contact Us:
E-mail: dawgsquad@rocketmail.com
Phone: 310-674-0477
Dawg Squad Animal Rescue,
Los Angeles, CA