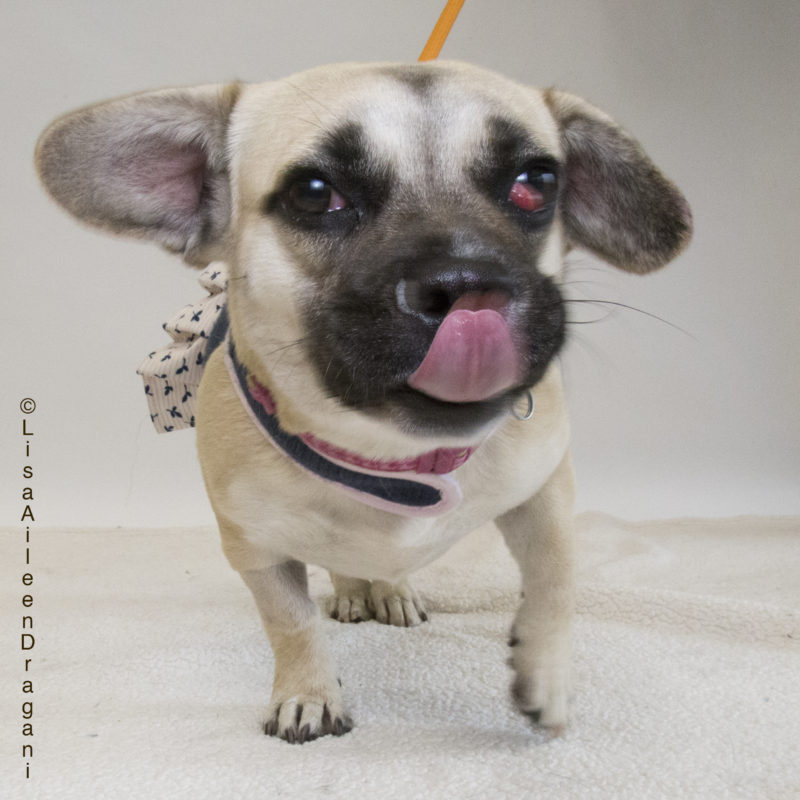 Pamela sauntered into the play yard at the South LA Shelter like she didn't have a care in the world.   She greeted the other dog in the yard and then just went about her business.
Well Ms. Pamela did have a couple things to care about….her pelvis was fractured, her left hip was broken and she had a break in her left femur.   And you may have noticed her left eye.    Cherry eye.   Big time.
Well we got her back end taken care of the first week in March and she is healing nicely.    Her orthopedist should give her the OK to be spayed soon and then we can take care of her eye.
Pamela is very social, gets along great with other dogs, is housebroken and crate trained.
She was a bit of a jigsaw puzzle but we put her together and she is just about ready for adoption.    Come by and meet her!
Purebred: No

Altered: Will be spayed soon
Good with children: Yes

Good with dogs: Yes

Special Needs: May limp due to hip fracture

Additional Information: Up-to-date on shots
Have Questions?
Contact Us:
E-mail: dawgsquad@rocketmail.com
Phone: 310-674-0477
Dawg Squad Animal Rescue,
Los Angeles, CA