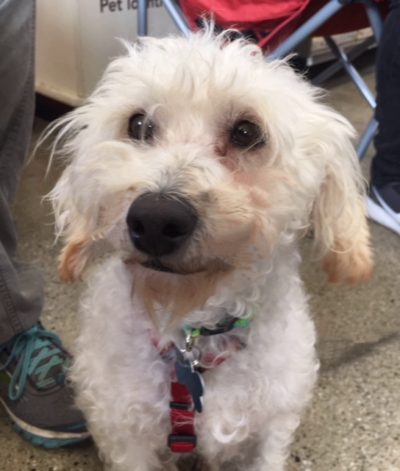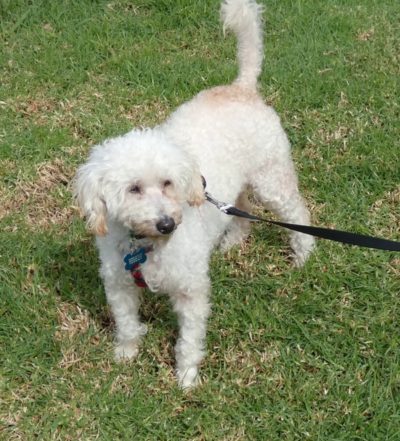 This little gal was wandering the streets, following people, crossing streets and just looking so lost and alone.   She actually jumped right into our Founder's car and fell right asleep.   She was just that exhausted.
No collar, tag or microchip.   We posted her and looked for flyers but when nobody came forward, Nashville joined Dawg Squad.
She is very quiet and gentle.    Nashville loves belly rubs and curling up on flannel blankets.    She LOVES flannel blankets.
She is learning to walk on a leash and is just about housebroken.
Nashville will be fine with kids and will do great in a home with other dogs or on her own.
Behavior: Very sweet

Good with children: Yes

Good with dogs: Yes

Good with cats: We think so

Additional Information: Up-to-date on shots
Have Questions?
Contact Us:
E-mail: dawgsquad@rocketmail.com
Phone: 310-674-0477
Dawg Squad Animal Rescue,
Los Angeles, CA