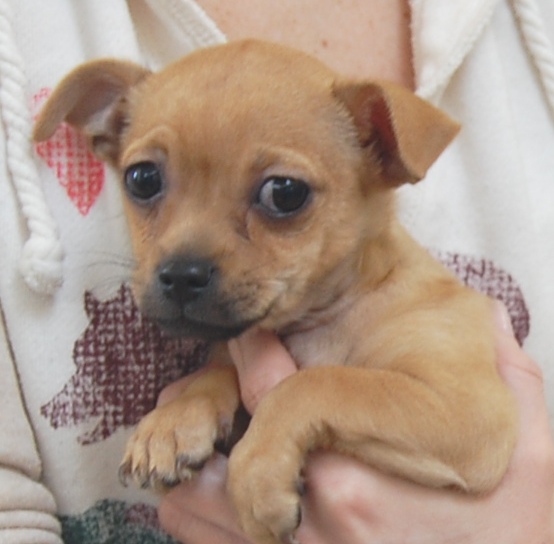 Maybelle was another little pup whose owners just didn't want to deal with and they brought her to the Petco where we hold our adoptions.
Just heave a big sigh!
This little gal is sweet as pie.   She plays nicely with dogs of all shapes and sizes, sleeps all night, is crate trained and wee wee pad trained.    A really good little puppy.
Maybelle is about 9 weeks old and 2 pounds.   She will be spayed when she hits 4 pounds.   At that time, she will be available for adoption.
In the meantime, fill out an application and come and meet her.
Purebred: No

Altered: Spayed when bigger
Behavior: Very sweet

Good with children: Yes

Good with dogs: Yes

Additional Information: Up-to-date on shots
Have Questions?
Contact Us:
E-mail: dawgsquad@rocketmail.com
Phone: 310-674-0477
Dawg Squad Animal Rescue,
Los Angeles, CA