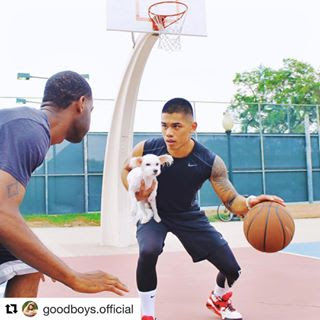 Maura was hiding in the back of her kennel in the medical wing of the South LA Shelter.  There was nothing wrong with her; she was just so frightened, they put her in the back where she would be by herself.
Well we got her in the car and she came out of her shell.   She was READY TO GO!
Maura is almost entirely housebroken, walks nicely on leash and is great at basketball.
She may be little but she has lots of energy and is ready to party.
So can she be your plus one?
Good with children: Yes

Good with dogs: Yes

Good with cats: We think so

Additional Information: Up-to-date on shots
Have Questions?
Contact Us:
E-mail: dawgsquad@rocketmail.com
Phone: 310-674-0477
Dawg Squad Animal Rescue,
Los Angeles, CA