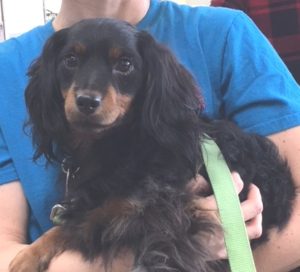 This adorable heart stealer is one of the mellowest dogs we've ever met And look at that fur! Soft and flowing. SO jealous
Gio just doesn't get flustered. 5 Chihuahuas gang up on him and tell him to back off….he backs off. A big German Shepherd snaps at him….he walks away. He is so chill….we should have named him Cheech.
ANYWAY, he's about 4 years old and 10 pounds of huggable. Gio is quiet, sleeps through the night and is an all around sweet dog.
He's also very happy that we changed his foster home and he is no longer living with those 5 chihuahuas and the Shepherd.
Breed: Cavalier Spaniel Mix


Purebred: No

Sex: Male

Altered: Neutered
Additional Information: Up-to-date on shots
Have Questions?
Contact Us:
E-mail: dawgsquad@rocketmail.com
Phone: 310-674-0477
Dawg Squad Animal Rescue,
Los Angeles, CA