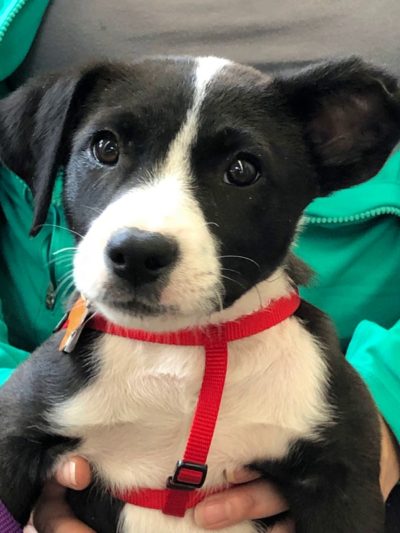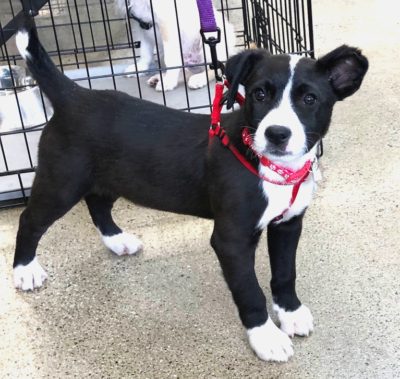 Eclair is your typical puppy. Running through the house and yard like a dervish one minute and conked out on her bed or in her crate the next!
She is adorable, obedient and very smart. She learned her name in two days and figured out the routine at the foster home in about 3. You don't have to tell her anything twice….she gets it and she knows if she does what is expected, she gets a treat.
YUP….she's a smart pup!
Her left ear got mangled somehow and stands straight up. We think it adds character to her already adorable face. It does not affect her hearing in any way.
Eclair is a Parvo survivor. She will not be susceptible to that disease ever again.
Behavior: Very sweet

Good with children: Yes

Good with dogs: Yes

Good with cats: We think so

Additional Information: Up-to-date on shots
Have Questions?
Contact Us:
E-mail: dawgsquad@rocketmail.com
Phone: 310-674-0477
Dawg Squad Animal Rescue,
Los Angeles, CA