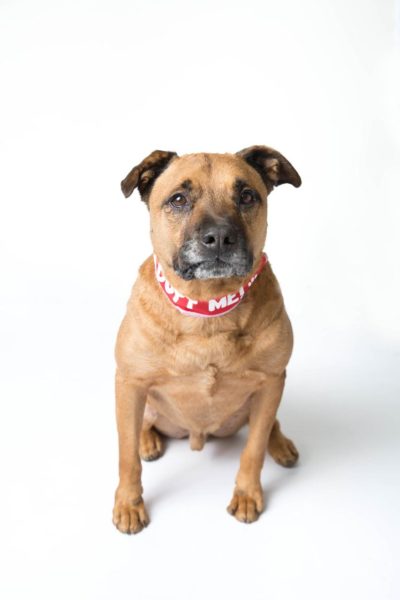 My name is Darwin and I'm kind of a goof ball.
At least that's what my human friends say. Don't all dogs make silly faces and stick their tongues out and their ears back and just wiggle around so no one can get a good picture? I don't have time for pictures! I have places to go and people to see and dogs to meet!
I have a really nice foster who makes sure I eat the right food and take medicine for my skin (it's really getting better…..I was kinda bald for awhile there) and he gets me great stuffy toys. BUT he's not a forever. Would YOU be my forever?
Breed: Shepherd/SharPei Mix


Purebred: No

Sex: Male

Altered: Neutered

Color: Chestnut

Weight: 55 pounds

Age: 5 years
Behavior: Goofy

Good with children: Yes

Good with dogs: Yes

Good with cats: Unknown

Special Needs: No

Additional Information: Up-to-date on shots
Have Questions?
Contact Us:
E-mail: dawgsquad@rocketmail.com
Phone: 310-674-0477
Dawg Squad Animal Rescue,
Los Angeles, CA