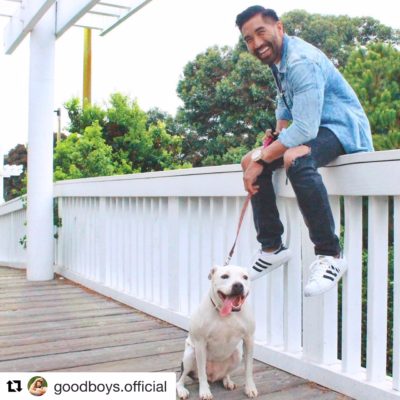 Hi there! You may recognize me. I was in Dawg Squad about 3 years ago and yes….sadly…I am back.
You see, my person fell on some hard times and he couldn't keep me anymore. I'm not mad at him or anything…..just a little sad that we can't live together. BUT my Dawg Squad fosters are cool
I love doing normal dog things. I especially like hanging out with Josel down at Burton Chase Park. I'm his "eye candy" when he's doing a photo shoot. Yup…..people see me and think I'm adorable….then they think he must be awesome to have such an awesome dog with him. Win/win right?
Why don't you fill out an application and WE can get together? Maybe for a snack or something?
Breed: American Bulldog Mix

Purebred: No

Color: White with black spots
Good with children: Yes

Good with dogs: Yes

Additional Information: Up-to-date on shots
Have Questions?
Contact Us:
E-mail: dawgsquad@rocketmail.com
Phone: 310-674-0477
Dawg Squad Animal Rescue,
Los Angeles, CA