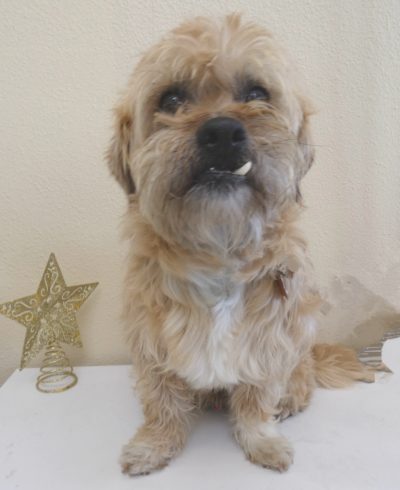 This shaggy little cutie pie was tranferred around the County shelters so he wouldn't overstay his welcome in any of them. We caught up with him at the Agoura shelter and fell in love.
Pumba had two crazy looking snaggle teeth but one had to be removed. His remaining "tusk" adds character to an already adorable face.
Pumba is happy, loves squeaky toys, is great with other animals and really has no worries. He's just happy!
Behavior: Quiet and happy


Good with children: Yes

Good with dogs: Yes

Special Needs: Yes – deaf

Additional Information: Up-to-date on shots
Have Questions?
Contact Us:
E-mail: dawgsquad@rocketmail.com
Phone: 310-674-0477
Dawg Squad Animal Rescue,
Los Angeles, CA